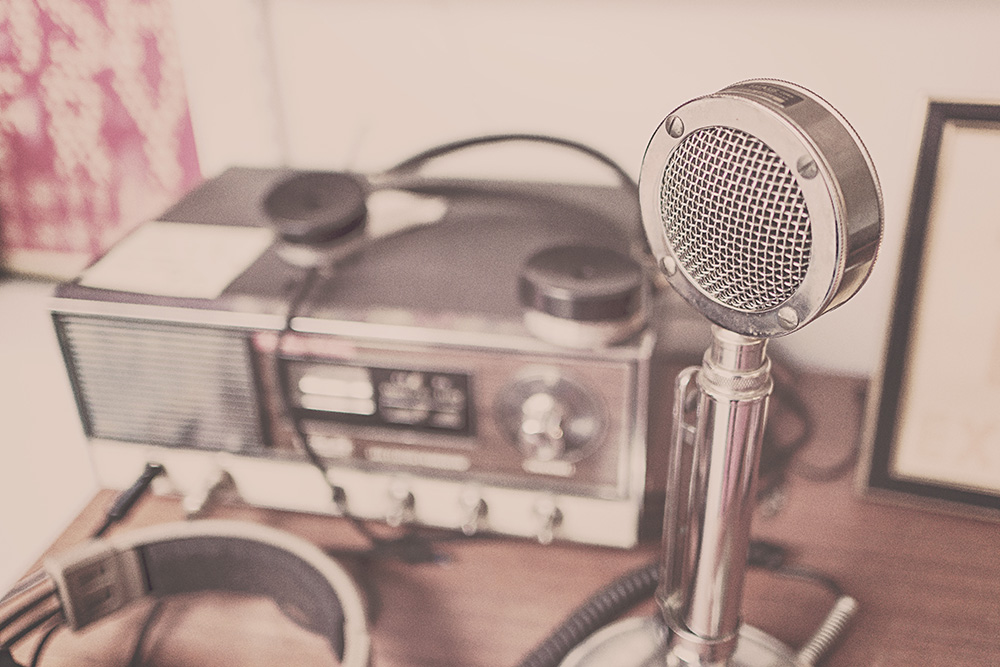 What better way to kick off a weekend than with new music? Fridays are always chock full of the latest songs and albums ready to be the soundtrack to everyone's antics, and here you'll find some of the week's standout releases. Whether you're ready to spin an anticipated song from a favorite artist or just taking a look at what's out there, there's a whole lot of tunes to dive right into. Who knows—maybe you'll find your next obsession.
Dales – "Young for the Summer"
When he isn't rocking the mic for The Summer Set, frontman Brian Dales is keeping himself busy creating music under his own solo project, which he just unveiled this past week. Titled "Young for the Summer," the song has that typical Summer Set charm but with a much more edgier feel musically, proving that Dales could basically sound incredible singing the phonebook. He says he's had this song under wraps for two years, so we can only imagine what else he's got prepared for us in the future.
Paramore – "Told You So"
For a band that takes incredibly long between albums, they sure know how to roll out an album release. Paramore's upcoming full-length, After Laughter, is somehow only a week away—they've seemingly mastered the timeframe between the announcement and the release, making sure fans are hyped but not dying from the wait. Fortunately, the short wait doesn't mean we don't get a couple of teaser tracks—their new one, "Told You So," follows the footsteps of "Hard Times" wonderfully as they continue to flesh out their new pop-alt-rock persona.
PVRIS – "Heaven"
PVRIS kicked off their career without a need to prove themselves—ever since their run on 2014's Warped Tour, it was pretty obvious the Massachusetts-based rock trio were for real. Now, with a sophomore album on deck—All We Know of Heaven, All We Need of Hell—they're showing that they're far more expansive than your standard rock band. Lead single "Heaven" soars with a purpose, dishing out a blood-pumping taste of their forthcoming August 4th release.
Lil Yachty – "Bring It Back"
The jury is still out on whether or not Lil Yachty is considered "real rap" but, really, who the heck cares? All that matters is that the dude is having a ton of fun and it comes across in his music like crazy. His debut record, Teenage Emotions, comes out later this month and "Bring It Back" is the latest we're getting to hear from it. It's not as infectious as his features on D.R.A.M's "Broccoli" or Charli XCX's "After the Afterparty" but it's still promising, and here's hoping that his 21-track album has just as much quality as his guest spots do.
Halsey – "Eyes Closed"
It isn't easy to follow-up a smash lead single with another hype track from a new album, but Halsey does a decent job with her latest Hopeless Fountain Kingdom cut "Eyes Closed." It's moody and dark, but aspects of it shine brighter than a light—it helps that a co-writer on the track is none other than The Weeknd and his presence totally comes across here in the chorus. Hopeless Found Kingdom arrives in all its glory on June 2nd.
Niall Horan – "Slow Hands"
Where ya' been, Niall? Eight months after dropping his debut adult-contemporary single, "This Town," the ex-One Directioner finally returns with "Slow Hands" and it is definitely worth the wait. Featuring a vibe that's far more upbeat this time around, Horan gives his best impression of John Mayer on the folk-tinged jam. Who knows whether it'll be another eternity until song number three but there won't be much to complain about if it ends up sounding stronger than this one.
Harry Styles – "Sweet Creature"
Harry Styles is on a mission to reinvent himself as an artist, and his upcoming self-titled record appears as though it's going to succeed at the job. With the minimalistic "Sweet Creature" now here to bless our ears, Styles is channeling all sorts of different kinds of eras and bands with his solo material. Honestly, it's a relief to hear him trying something so different—and it's awesome to see him ruling the charts with it, too.
State Champs – Around the World
and Back (Deluxe)
It may have come out before but round #2 for State Champs' Around the World and Back hits just as hard as the first. Though it's a bummer that we don't have a completely new full-length on deck quite yet, the two new songs packed into this re-release are pop-punk perfection, and the combo of live tracks mixed with acoustic versions is something that isn't going to get old anytime soon.
Vinyl Theatre – Origami
With two releases under their belts now with Fueled By Ramen, Vinyl Theatre are joining the likes of flor. and Against the Current as some of the label's best newcomers. They're also apparently allergic to albums that are ten songs long. Still, the band's latest, Origami, is nine songs of fantastic electro-indie-rock; if the group isn't on your radar just yet, they will be now.
Logic – Everybody
Logic has a whole lot to say on his newest album, Everybody, and it's worth taking a second to sit down, listen, and really take it all in. Between race issues, politics, and even topics such as suicide, all of the walls get broken down. With production from the likes of DJ Khalil and features from Juicy J, Alessia Cara, and Neil DeGrasse Tyson (yes, him), Logic hits it out of the park with everything he attempts to do here.
Other new releases:
Motionless in White – Graveyard Shift
Papa Roach – "None of the Above"
Nothing But Thieves – "Amsterdam"
HAIM – "Want You Back"
LANY – "The Breakup"
Seether – "Count Me Out"
Kasabian – For Crying Out Loud
LCD Soundsystem – "Call the Police" / "American Dream"
Perfume Genius – No Shape
Rancid – "Ghost of a Chance"
AJR – Weak Remixes
At The Drive In – in•ter a•li•a
Skrillex, Habstrakt – "Chicken Soup" (HOWLA compilation)
Mac DeMarco – This Old Dog
Ingrid Michaelson – "Miss America (feat. Sara Bareilles)"
Mary Lambert – Bold
Galantis – "Hunter"
Chris Stapleton – From a Room: Volume 1
VERITE – "Bout You"
Tags:
Dales
,
Fresh Pressed
,
Halsey
,
Harry Styles
,
Lil Yachty
,
Logic
,
new music
,
New Music Friday
,
Niall Horan
,
Paramore
,
PVRIS
,
State Champs
,
Vinyl Theatre