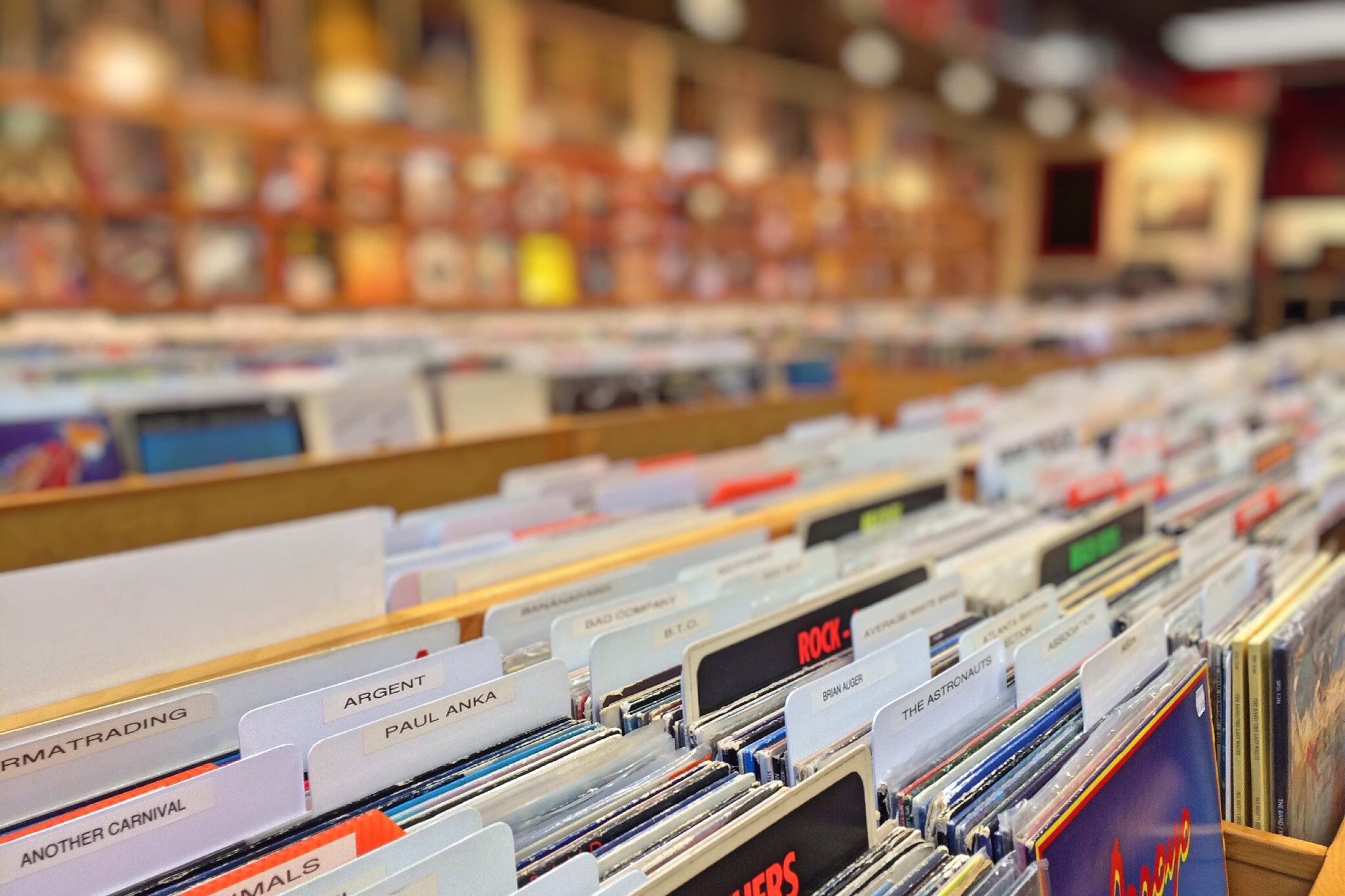 What better way to kick off a weekend than with new music? Fridays are always chock full of the latest songs and albums ready to be the soundtrack to everyone's antics, and here you'll find some of the week's standout releases. Whether you're ready to spin an anticipated song from a favorite artist or just taking a look at what's out there, there's a whole lot of tunes to dive right into. Who knows—maybe you'll find your next obsession.
Paramore – "Hard Times"
Theyyyyyy're baaaaaaaack!
Let's not think about how long it's been since the last Paramore album and instead enjoy their new song, "Hard Times." Picking up where 2013's self-titled LP left off, the pop-rock trio unveil a strong introduction to a new era, a.k.a. After Laughter. Featuring an 80's vibe and a dancey chorus, the track has the potential to take alternative radio by storm—and that probably won't be the only chart they'll master by the end of the year.
Lady Gaga – "The Cure"
Adding a little extra spice to her Coachella set this past weekend, Lady Gaga took everyone by surprise when she debuted a brand new song, and then dumped it onto streaming services directly after. "The Cure" wasn't on her latest record, Joanne, nor was it even a B-side. This fresh tune arrives just as it sounds: Big, iconic, and textbook Gaga. With such a stylistic difference from Joanne, she certainly has her poker face on when it comes to the future—and maybe another album will soon be in the cards.
Lana Del Rey – "Lust for Life (with The Weeknd)"
One of the most underrated powerhouses in the game right now are collabs between Lana Del Rey and The Weeknd. Del Rey's been lending her pipes to the past two The Weeknd records, and now it's time for him to return the favor; naturally, it's a doozy. Titled "Lust For Life," which is also the name of her upcoming full-length, the track shows off both artists at their best—a crooning Tesfaye delivering a wonderful falsetto with Del Rey spilling her heart in the verses.
Bleachers – "Hate That You Know Me"
Jack Antonoff is taking everything you've heard about the dreaded "sophomore slump" and he's throwing it out the window. Bleachers' debut, Strange Desire, was a record to remember, but his forthcoming, Gone Now, is doing everything right so far to surpass its quality. Our latest taste from the collection is "Hate That You Know Me", a synth-driven pop dream with none other than Carly Rae Jepsen offering guest vocals. Its simplicity is where it shines, and even though it's over before you know it, it's a track begging to have its repeat button smashed.
Charlie Puth – "Attention"
Charlie Puth's demanding your attention, and it's for good reason. His surprise single, "Attention," isn't just a new song, it's pretty much a full-blown reinvention. The 25 year-old singer did some fun things on last year's Nine Track Mind, but now he's trading those piano tunes for dancefloor moves with one of his catchiest numbers yet. To make matters even more interesting, the track is part of a public Los Angeles "music exhibit" called The Attention Room—which is equipped with LED lights to replicate your brain's reaction to receiving attention.
Pierce The Veil – "Coming Clean"
Another week, another Green Day cover, and this time it comes from rock act Pierce The Veil as they take on the band's Dookie cut, "Coming Clean." A vast difference from the original, the San Diego quartet take this minute-and-a-half rocker and turn it into something much more mellow with acoustic guitars galore. Not only is it different for this song, but it's also different for Pierce The Veil in general—you gotta give 'em respect for switching things up like this.
State Champs – "Secrets (Acoustic)"
In just a couple of weeks, State Champs will be re-issuing a deluxe edition of their excellent full-length Around the World And Back and they're making the purchase worth it—equipped onto the new version will be a DVD, some new songs, and a couple of acoustic tracks, too. We've already heard a new track with "Slow Burn," so what's the acoustic one got in store for us? After hearing the revamped "Secrets," it's clear the band is taking their stripped-down role seriously, and it packs just as much intensity as the electric version does.
Bruno Mars – That's What I Like: Remixes
When it comes to Bruno Mars you know you'll be getting anything but the ordinary; that's why his mini remix EP of his fire single "That's What I Like" ends up being brilliant. The three remixes here are nothing like your standard droning EDM party fodder, even with the one done by producer BLVK JVCK. While largely unchanged from the original, verses by Gucci Mane and Partynextdoor, on separate versions, could be enough to finally take the song to number one on the Billboard chart, where it's currently sitting at number two just waiting for a tiny bit more of a push.
Flor – "overbehind"
Ten years ago, you would never think that the juggernaut pop-punk label Fueled By Ramen would be housing a band like Flor. Interestingly enough, however, the label probably hasn't been bigger than it is right now. You've got OGs still like Panic! At The Disco and Paramore, but Against The Current and Twenty One Pilots are part of the new breed to take the record group to a new level—and indie-pop act Flor is an essential part to that growth. With their new infectious single "overbehind" they're proving that they aren't a FBR afterthought—but rather a marquee addition to a roster that deserves to be selling out arenas with the best of them.
Other new releases:
While She Sleeps – You Are We
Have Mercy – Make The Best of It
MisterWives – "Drummer Boy"
Incubus – 8
Rise Against – "The Violence"
Kasabian – "Are You Ready For Action?"
Shawn Mendes – Illuminate (Deluxe)
London Grammar – "Oh Woman Oh Man"
Joywave – "Content"
Coin – How Will You Know If You Never Try
Dua Lipa – "Lost In Your Light (feat. Miguel)"
Blackbear – Digital Druglord
Big Boi – "Mic Jack (feat. Adam Levine)" + "Kill Jill (feat. Killer Mike, Jeezy)"
DJ Shadow – "Systematic (feat. Nas)"
Tags:
Bleachers
,
Bruno Mars
,
Charlie Puth
,
flor
,
Fresh Pressed
,
Lady GaGa
,
lana del rey
,
new music
,
New Music Friday
,
Paramore
,
Pierce the Veil
,
State Champs
,
The Weeknd