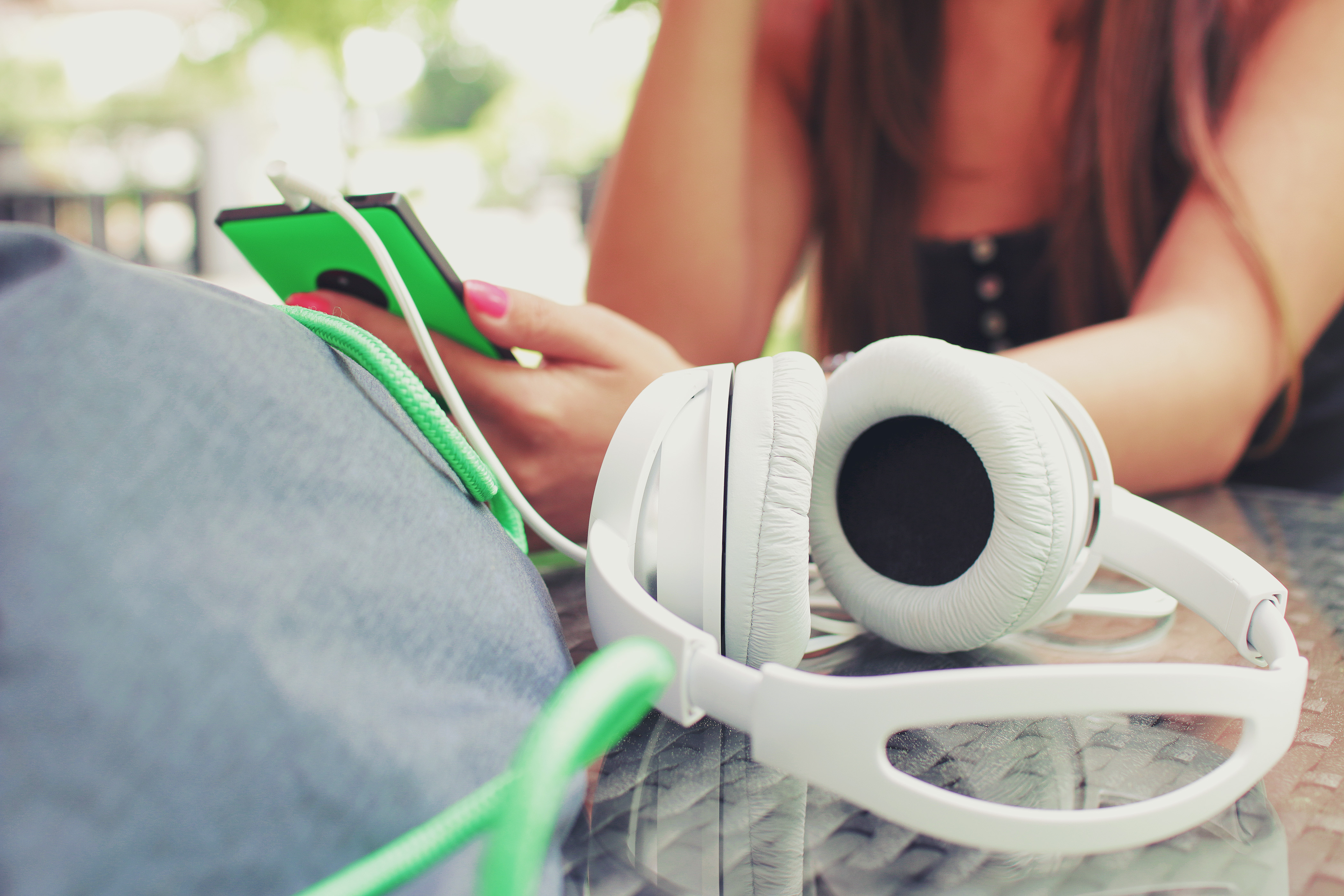 What better way to kick off a weekend than with new music? Fridays are always chock full of the latest songs and albums ready to be the soundtrack to everyone's antics, and here you'll find some of the week's standout releases. Whether you're ready to spin an anticipated song from a favorite artist or just taking a look at what's out there, there's a whole lot of tunes to dive right into. Who knows—maybe you'll find your next obsession.
John Mayer – The Search For Everything
The Search For Everything has one of the weirdest rollouts for an album in recent memory, but that's not to discredit all of the hard work that John Mayer's put into it. Released over the past few months in "waves," the full collection arrives (rather, the final four songs) sporting choice cuts such as lead single "Love on the Weekend" and the non-"wave" track, "Never on the Day You Leave." It's a bummer that the record releases with only 12 songs, especially considering that when the rollout was announced, it suggested the possibility for a much more expansive offering. Perhaps this won't be the last we see from Mayer in 2017?
Blink-182 – "Can't Get You More Pregnant"
Short but sweet, Blink-182 deliver yet another taste from their California deluxe re-issue, and it just wouldn't be a Blink release without one of their patented joke tracks. The fun part about songs like this one—or even "Built This Pool" and "Brohemian Rhapsody"—is that the riffs behind them are some of the coolest that the band comes up with. "Can't Get You More Pregnant" is sure to put a smile on your face, even if the science behind the lyrics is up for debate.
New Found Glory – "Party On Apocalypse"
A few months after puking on everyone in their music video for "Happy Being Miserable," New Found Glory prepares for the end of the world with another Makes Me Sick cut in "Party On Apocalypse." It only takes a single listen for its chorus to make an imprint in your head, but would you expect anything less? Linking up with producer Aaron Sprinkle for the new record has definitely honed their pop prowess to new heights, and it could very well result in the best NFG full-length to date.
Neck Deep – "Welcome To Paradise"
No, Neck Deep didn't rip off a Green Day classic for a new song title—it's actually just a cover! A pretty darn good one, too. The band teamed up with Spotify to cover "Welcome To Paradise" for the service's new Green Day documentary, Green Day: The Early Years. Taking Back Sunday and Bayside also joined in on the fun by covering "She" and "Burnout," respectively, but Neck Deep come away as the winners for best rendition.
Kendrick Lamar –
DAMN.
The speculation and rumors are over: Kendrick Lamar's new album, DAMN., is out now. It's hard to imagine how he could possibly top 2015's To Pimp A Butterfly, but he's gone and done it against all odds. Featuring guest spots from Rihanna and U2 (yes, U2), Lamar presents a sonic shift unlike anything anyone is doing right now. DAMN, is right.
DNCE – "Kissing Strangers (feat. Nicki Minaj)"
Joe Jonas' dance-rock project is cooking up something new. Although they released their debut record back in November, DNCE is back with a non-album single with none other than Nicki Minaj laying down some bars. Titled "Kissing Strangers," the track isn't all that different from what you'd find on the album, so chances are there's probably not another LP coming anytime soon. Still, with a vibrant tone and a fire verse from Minaj, DNCE is clearly preparing for warmer weather.
The Night Game – "The Outfield"
Ever since Boys Like Girls faded into scene-oblivion, music was desperately missing frontman Martin Johnson's pipes. From the band's early mainstream pop days to the country vibe they had toward their final years, his voice pretty much worked with any genre you threw at him. Where does he go from there? Look no further than The Night Game and their new single, "The Outfield." The project is still pretty mysterious at the moment, but there's no question that it's Johnson manning that soaring chorus. A strong 80's pop vibe is rampant throughout, and it seems like it's going to be another musical avenue that Johnson races down at full speed.
Envy on the Coast – "Manic State Park"
The only thing better than a band reunion is when the band comes back and kills it with new material. Nearly a year after announcing their "reincarnation," Envy on the Coast are finally ready to drop some fresh tunes. "Manic State Park" is off their upcoming EP—and first release since 2010—Ritual, and you'll be able to get your hands on it on June 30th. It's a long wait, but this firecracker of a single should do a good job holding fans over.
Other new releases:
Linkin Park – "Good Goodbye"
PWR BTTM – "LOL"
Tigers Jaw – "June"
Various Artists – The Fate of the Furious: The Album
Machine Gun Kelly – "Trap Paris" (feat. Quavo & Ty Dolla $ign)
Frank Ocean – "Biking" (feat. JAY-Z and Tyler, The Creator)
Alvarez Kings – Somewhere Between
Alessia Cara – "The Other Side"
Katy Perry – "Chained to the Rhythm (feat. Lil Yachty)"
COIN – "Don't Cry, 2020"
Noah Cyrus – "Stay Together"
Kiiara – "Whippin" (feat. Felix Snow)
Little Dragon – "Strobe Light"
Tags:
Blink-182
,
DNCE
,
Envy on the Coast
,
Fresh Pressed
,
Green Day
,
Kendrick Lamar
,
Neck Deep
,
New Found Glory
,
new music
,
New Music Friday
,
NFG
,
Nicki Minaj
,
The Night Game