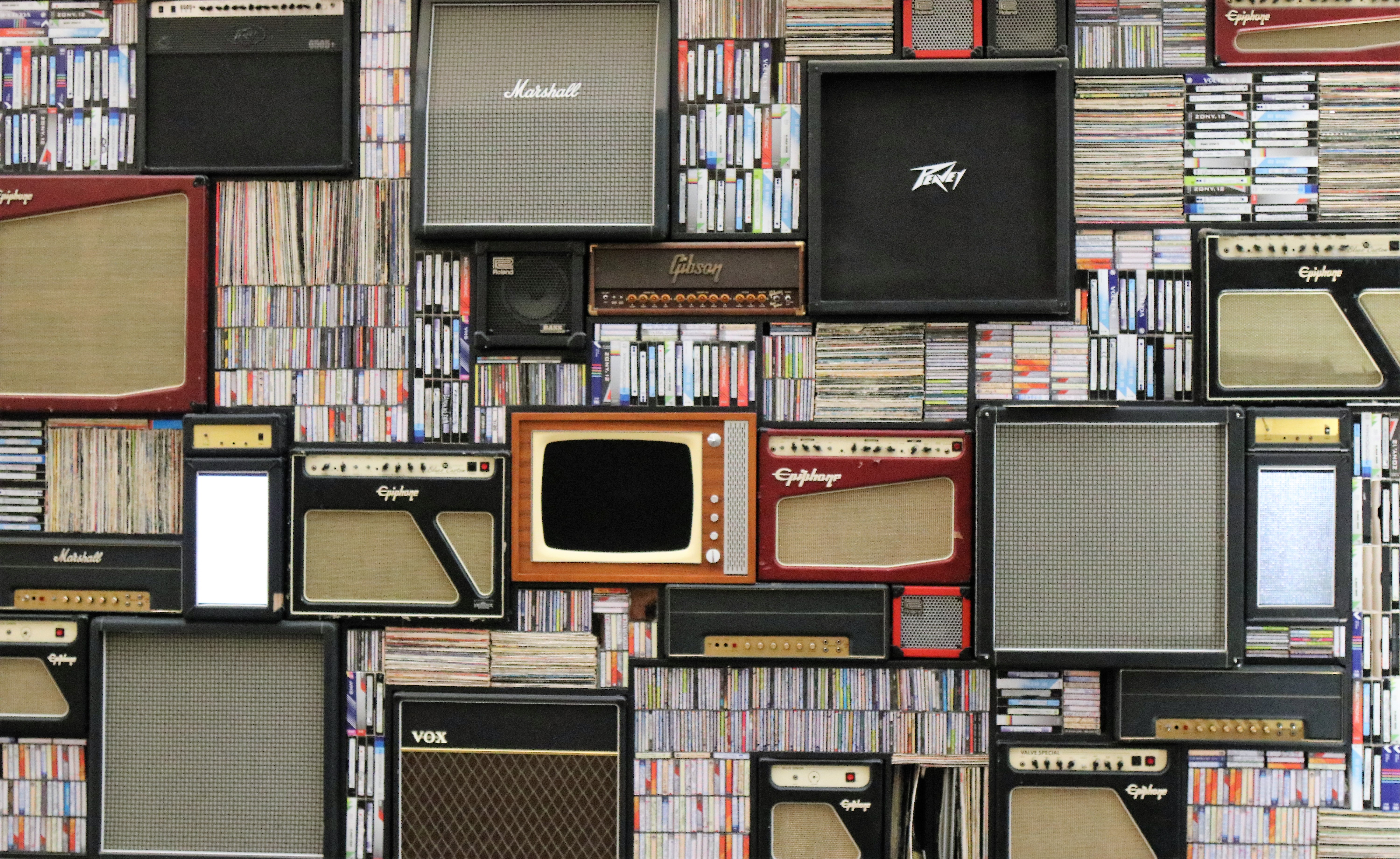 What better way to kick off a weekend than with new music? Fridays are always chock full of the latest songs and albums ready to be the soundtrack to everyone's antics, and here you'll find some of the week's standout releases. Whether you're ready to spin an anticipated song from a favorite artist or just taking a look at what's out there, there's a whole lot of tunes to dive right into. Who knows—maybe you'll find your next obsession.
The Chainsmokers – "The One"
The best thing The Chainsmokers can do with new music is prove that they aren't just about featured artists, and that's what they're showing off with their upcoming album, Memories…Do Not Open. With nearly half the record feature-less, the duo shows off their ballad chops on the newly released, "The One." A breakup anthem at its core, vocalist Andrew Taggart croons about a relationship's demise, and additional help from Emily Warren (5 Seconds of Summer, Fifth Harmony) gives it some nice added oomph.
Blink-182 – "Misery"
With the deluxe edition of their Grammy-nominated record, California, out in just a couple of months, Blink-182 aren't shying away from the tracks that'll make the collection worth purchasing all over again. Following the breakneck "Parking Lot," the band dial things down a bit on "Misery," and it's a song that's so good that simply including it on a deluxe edition does it a disservice. It's a bit darker and has a little less John Feldmann-pop shine on it that we're used to, but the bridge goes down as one of the best in the band's career.
State Champs – "Slow Burn"
State Champs chronicled all the shenanigans that went down on tour over the past few years, and it's getting packaged in a deluxe edition for their record, Around the World and Back. That's cool enough as it is, but the reissue also includes two brand new songs, and you don't even have to wait for one of them. "Slow Burn" takes State Champs' songwriting to new heights with this breezy but assertive pop-punk jam, and the influence from All Time Low's Alex Gaskarth is heavy—he worked on both of the upcoming songs.
Bleachers – "Don't Take The Money"
Every day is another painful reminder that it's been over half a decade since fun.'s last album, but luckily we've had some quality solo outings from Nate Ruess and Jack Antonoff to hold us over. Not that it's a competition between the two (it totally is), but Antonoff is sort of running things with his indie-pop juggernaut, Bleachers. Now that a new single is here, things are about to get a whole lot more exciting: "Don't Take The Money" is off Bleachers' sophomore album, Everybody Lost Somebody, and it's exactly what you'd expect. A massive chorus is at the forefront here, and it'll help make wiping up those fun. tears a tad bit easier. Did we mention Lorde is featured too? Because Lorde is featured—too.
Kendrick Lamar – "HUMBLE."
Kendrick Lamar is doing that thing again where he crushes the Internet. In less than a week, the hip-hop mogul releases his second song after surprise-dropping "The Heart Part 4," but this new one's got much more ambition behind it. Produced by Mike Will Made It, the song is accompanied by a must-watch music video filled with symbolism and meaning—"humble" is basically the last thing you'd call him. For those itching for more, rumor has it that his next album comes out April 7th, and well, crazier things have happened.
Cheat Codes – "No Promises (feat. Demi Lovato)"
An addictive synth line is the backbone for what is Demi Lovato's best potential hit yet, and that's surprising coming from a girl who's made power ballads her signature move. Of course, this new track, "No Promises," isn't without the help of EDM trio Cheat Codes, but maybe it's exactly what she needs to get her career back on track. With vocals as vibrant as always, Lovato's pipes are a perfect match for a song that could have no problem taking over radio, clubs, and bedrooms in the months to come.
Calvin Harris – "Heatstroke (feat.
Young Thug, Pharrell, and Ariana Grande)"
Mastermind DJ/producer Calvin Harris wasn't satisfied with releasing only one "song of the summer" candidate already—it's pretty apparent he's adamant on taking over the whole dang playlist. Following the debut of the groovy "Slide," Harris turns up the heat with "Heatstroke" featuring an all-star cast of guests. With Young Thug, Pharrell, and Ariana Grande all in the mix here, it's kind of weird on the surface—but the result is an unforgettable tune and grade A earcandy.
Mary J. Blige – "Love Yourself (feat. Kanye West)"
Nobody is really sure what the heck Kanye West is up to these days, but when he pops up as a guest on a random song you can't help but think that he's going to be alright—especially when you hear what he's got to offer on the track. On Mary J. Blige's new song, "Love Yourself," the soulful singer delivers an inspiring power anthem, but it really gets going once Kanye pops in. Fiery as ever, West's short-but-sweet verse is enough to make us realize that the wait for new music is going to be worth it.
Other new releases:
Papa Roach – "Periscope (feat. Skylar Grey)"
Incubus – "State of the Art"
MisterWives – "Oh Love"
Alt-J – "In Cold Blood"
Mastodon – Emperor of Sand
Zayn – "Still Got Time" (feat. PARTYNEXTDOOR)
Kasabian – "Comeback Kid"
Michelle Branch – "Fault Line"
Cashmere Cat – "9 (After Coachella)"
Logic – "Everybody"
WizKid – "Come Closer (feat. Drake)"
Nelly Furtado – The Ride
Aimee Mann – Mental Illness
Tags:
Bleachers
,
Blink-182
,
Calvin Harris
,
Cheat Codes
,
Demi Lovato
,
Fresh Pressed
,
Kanye West
,
Kendrick Lamar
,
Lorde
,
Mary J. Blige
,
new music
,
State Champs
,
The Chainsmokers