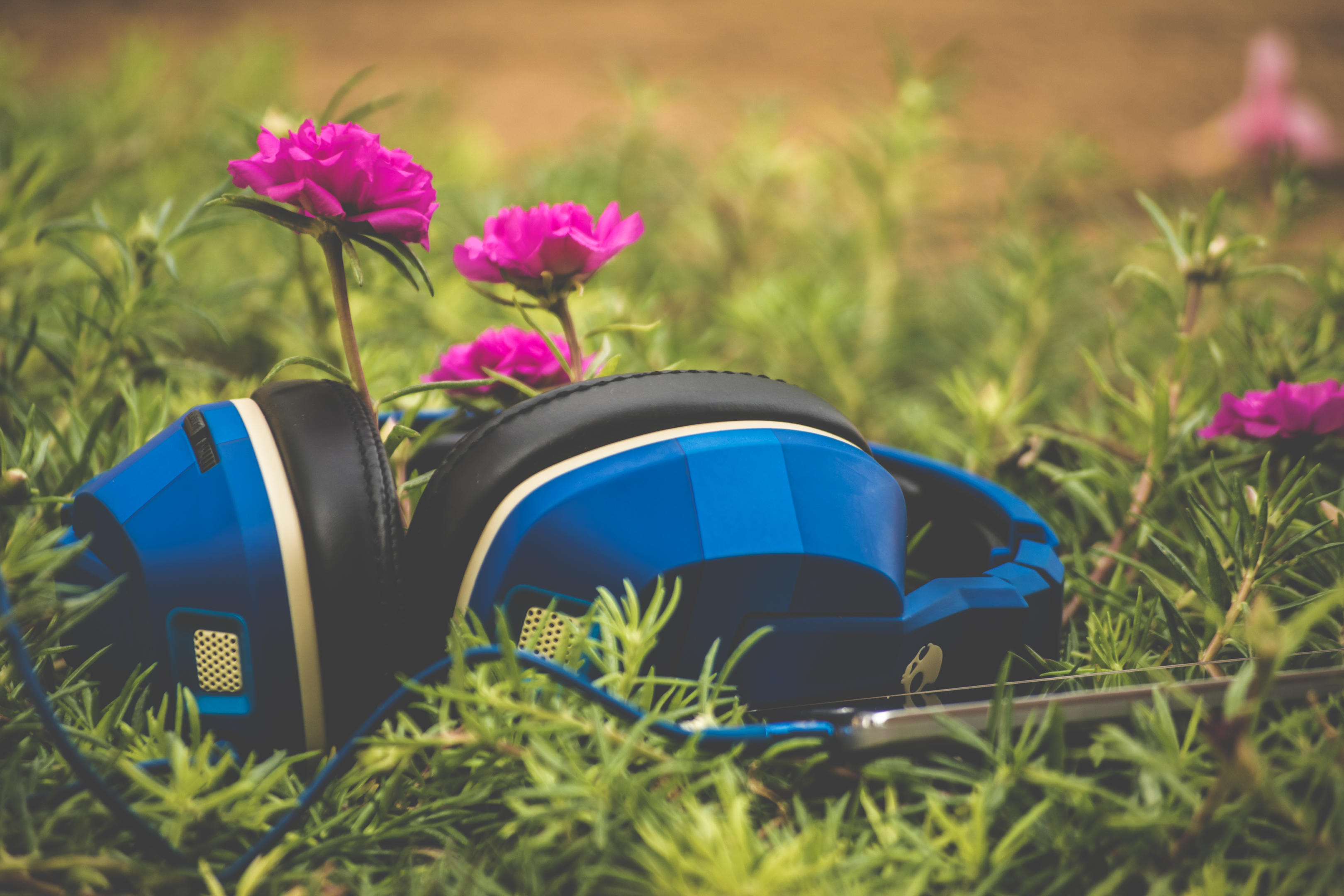 What better way to kick off a weekend than with new music? Fridays are always chock full of the latest songs and albums ready to be the soundtrack to everyone's antics, and here you'll find some of the week's standout releases. Whether you're ready to spin an anticipated song from a favorite artist or just taking a look at what's out there, there's a whole lot of tunes to dive right into. Who knows—maybe you'll find your next obsession.
Lorde – "Green Light"
Heartbroken but full of life, Lorde does what she does best on her comeback single, "Green Light." Though the lyrics are dedicated to her ex, the song is nowhere close to being a misery parade—the chorus is in your face and the piano sprinkled throughout is just downright majestic. With Bleachers' Jack Antonoff helping produce the track, it instantly becomes an anthem, and it's the first taste we get off her upcoming album out this summer entitled Melodrama.
Ed Sheeran – ÷ (Divide)
Ed Sheeran's long-awaited third full-length is finally here, and it was well worth the wait. Following the trend of math symbols for album titles, he's also following the trend of making the music, borderline, untouchable when it comes to quality. The UK songwriter has a neverending knack for crafting a tune. It's the reason why "Shape of You" is already number one on Billboard's Hot 100. The record also has some additional hits in there, specifically in "New Man" and "Galway Girl." If you're itching for more Ed, the deluxe edition is loaded with four extra tracks.
Conor Maynard – "I Don't Wanna Live Forever"
No, Conor Maynard didn't rip off the title of Zayn and Taylor Swift's song—he just covered it instead. Luckily for us, it's a pretty dang good cover, but if you look at his recent track record for those, it's not really a surprise. At this point, Maynard has put out more covers than he has original material, and this summer is going to mark five years since his debut record. The reimaginings are good, and this one in particular is great, but we'll be in for a treat if he can channel his cover success to original songs when the time inevitably comes.
—
Betty Who – "You Can Cry Tomorrow"
Betty Who is coming fast and furious for the title of supreme pop queen, and the way her new album is shaping up, it seems pretty likely that she'll capture the crown. She's already released the radio-ready lead single, "Some Kinda Wonderful". Naturally things are going to be a little dialed back with her latest offering, "You Can Cry Tomorrow." It's still a dance jam, and it's actually something that might provide some relief for fans who weren't all that into "Wonderful". "Tomorrow" is a bit more natural, and overall, sounds like a stronger progression from what we heard on her last full-length.
Senses Fail – In Your Absence EP
It feels like only yesterday that Senses Fail were a brand new band on the scene, dishing out an accessible mix of pop, hardcore, and whatever else they decided to throw in. Plus, who could ever forget "Buried A Lie"? Shocker here, but the group is actually celebrating their 15th anniversary. While they embark on an anniversary tour in the spring, they're also releasing a fresh acoustic EP called In Your Absence. "Jets to Peru" easily leads the pack on this collection and shows that Senses Fail are just as good acoustically as they are full-band.
Brighten – Brighten
Self-titled albums are always a bold move—you're pretty much telling everyone before they even listen that what they're about to hear really shows off who you are as artists. In Brighten's case, self-titling their newest album was totally warranted. After taking some time away, the pop-rock band returns with ten tracks that are leaps and bounds better than anything they've recorded before. "Whatever I Am" and "Tell Me I'm Wrong" is ballad-pop at its finest.
Little Mix – "No More Sad Songs
(feat. Machine Gun Kelly)"
After finding success with adding Seal Paul to a remix of their song "Hair," Little Mix are back to that strategy again with their new single, "No More Sad Songs." With Machine Gun Kelly now in the mix (pun intended), the song sports a oomph that it didn't have previously. Sure, it held its own without any features on Glory Days, but this revamped version will make any fan never want to touch the original again.
SAINTE – "With Or Without Me"
We Are The In Crowd may be on the backburner for the time being, but SAINTE is definitely the next best thing. With "Technicolor" seeing a release last year, SAINTE mastermind Tay Jardine unleashes another firecracker of a song in the spunky "With Or Without Me." It's catchy, fun, and sounds like she's taken a few tips from Hayley Williams with that supercharged Paramore-esque chorus. Still, it's original enough to keep our attention and hope that a record comes sometime soon.
Other new releases:
The Maine – "Black Butterflies and Deja Vu"
Portugal. The Man – "Feel It Still"
Dreamcar – "Kill for Candy"
Coldplay – "Hypnotised"
Minus the Bear – Voids
Cold War Kids – "Can We Hang On"
Sylvan Esso – "Die Young"
Have Mercy – "Coexist"
Michelle Branch – Best You Ever
Minke – "Gold Angel"
Sheryl Crow – "Meet Halfway"
Circa Waves – "Stuck"
LANY – "Good Girls"
Lea Michele – "Love Is Alive"
Tags:
Betty Who
,
Brighten
,
Conor Maynard
,
Ed Sheeran
,
Fresh Pressed
,
Little Mix
,
Lorde
,
SAINTE
,
Senses Fail