Paris may be known as the city of love instead of rock'n'roll, but if you look in the right places, you'll discover a community you can fit in to, and spots where your love for music can grow.
Batofar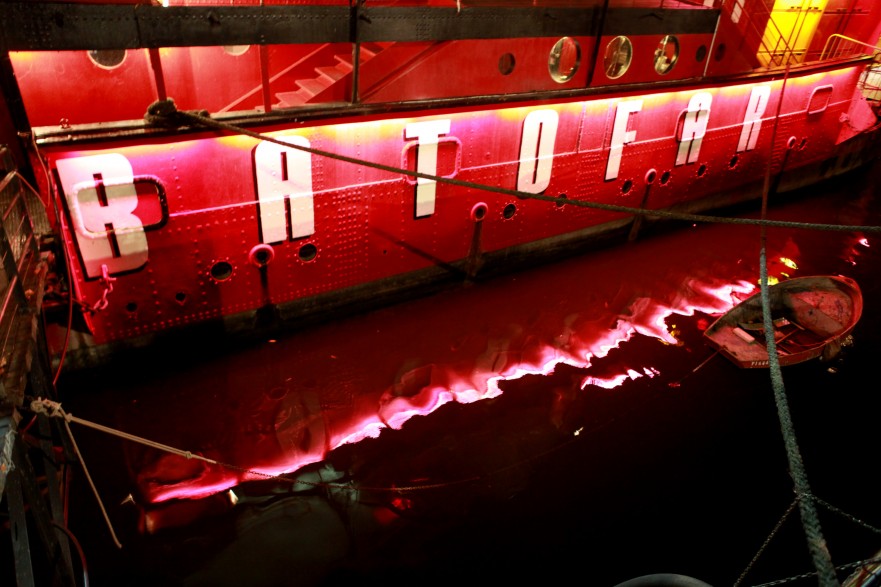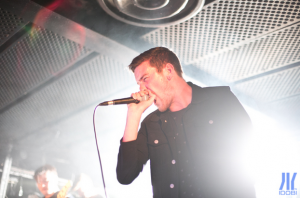 A boat that's also a venue? What more could you want? The Batofar is a bright red club overlooking the Seine, capping at 300 people. Though it mainly features electronic acts, bands like Mayday Parade, Being As An Ocean, and even The Flatliners, have played there in the last few years–and, of course, tried to make the boat rock in more ways than one. The "I'm on a boat!" references are always flying around whenever a foreign band plays the Batofar. But this isn't just a venue–it's also a bar, a restaurant, and it even has a heated terrace that hosts everything from crazy parties to photography exhibitions. All in all, it's definitely a part of Paris' folklore if you are into loud music (but you don't get seasick).
Backstage By The Mill (O'Sullivans Pub)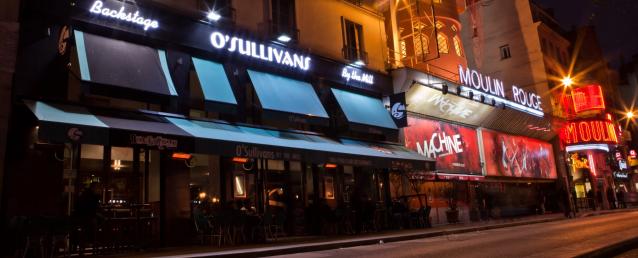 Located in one of the most touristy neighborhoods in the City of Light, this Irish pub is just by the Moulin Rouge and hosts two monthly parties–Rock My Thursday, and OUÏ Love Backstage. Since 2011, Rock My Thursday has gone down every last Thursday of the month. The back room turns into a pop punk dance floor for a free party and your only chance to enjoy some ADTR tunes in a club. You can be sure you'll run into the same people you see at e-ve-ry single show and share a red cup of beer with them! The same room hosts free gigs on the second Thursday of the month for OUÏ Love Backstage, featuring bands selected by the main rock radio station in the country, OUÏ FM. Both monthly events are put together by Emodays Production, that first brought bands like The Used and All Time Low to France.
Quartier Latin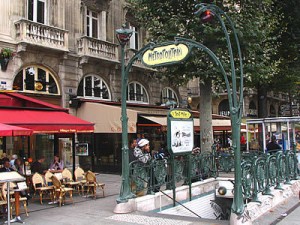 Now, where's the best place to buy records? The go-to area in Paris is definitely the Quartier Latin in the 5th and 6th arrondissements (administrative districts that split the city). You'll find everything from chain stores selling secondhand records, like Gibert Joseph, to independent shops. Independent record store Crocodisc has three outlets in the district, all specializing in LPs. Prepare yourself for the smell of dust as you enter and see records everywhere–so many you won't know which way to turn next. It definitely calls for endless afternoons spent looking for… nothing in particular… actually, just good music.
Les Furieux & le Tape Bar
Where would any city be without its underground music bars? Les Furieux is a famous bar in Bastille, aka where every emo kid spends their teenage years. Playing old school rock'n'roll classics mixed in with modern alternative hits, Les Furieux is a rallying point for everyone in the scene that needs a late night drink (or several), as it closes at 5am on weekends. With its red velvet bench seats and dark atmosphere, the bar surely sets up the mood for allnighters and deep(-ish) talks.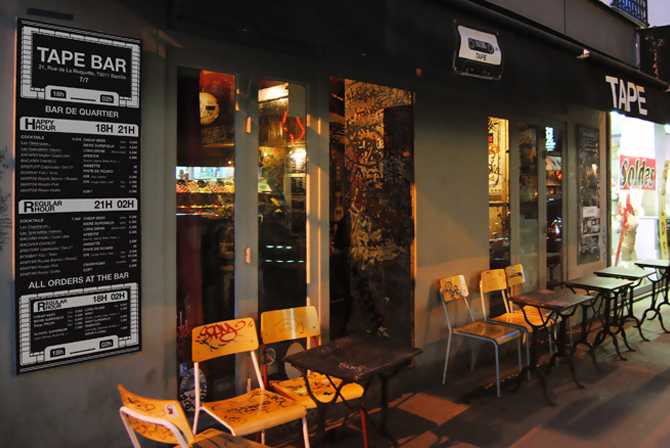 If you feel like a change of scene, head on over to the Tape Bar. You don't have to go far–it's in the very same street as Les Furieux. It's an underground bar that looks nothing like a Parisian location: tiny, with graffiti all over the walls and, most importantly, cheap drinks. If you're lucky, they might play Architects' first record while you relax with a beer.
—
Even though alternative rock tours often skip Paris because the crowds aren't as big as they are in other countries, there's a small but determined scene that creates some wild shows. If you care to look in the right places, you'll discover France makes up for its small rock scene in enthusiastic fans, who're fighting to keep the community alive.
Tags:
A Day To Remember
,
All Time Low
,
Architects
,
Being As An Ocean
,
For The Record
,
Mayday Parade
,
Paris
,
The Flatliners
,
The Used