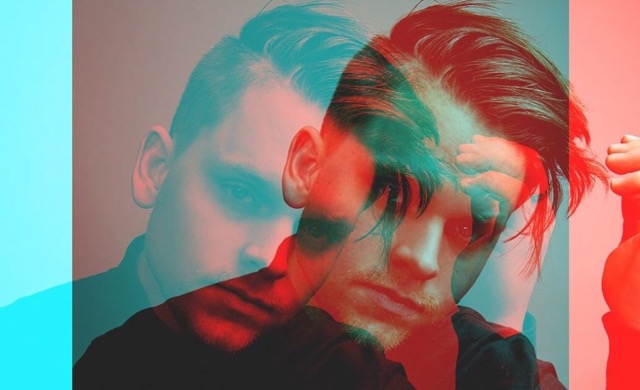 Growing up in a small town can feel like growing up in a desert; there's too much space and not enough life. Pop star Denny White grew up in both. In the warm dry valley of Hemet, CA, he got the urge to leave and do something vibrant.
"From an early age I knew I was far away from what appeared to be the real world," he says. Listening to his music now you'd have no idea Denny didn't grow up in a mecca of energy and entertainment. His singles are bright and passionate and they bring you to new places. Still, this story started in a drought.
A small town led to a small school but it was all motivation for Denny to expand his horizons. "I feel like that wanting to 'get out' feeling probably chased me to my adult life." The escapism led to writing, to music, to family, to the life Denny calls his own.
Now that he's made it to Los Angeles he's hard at work creating the music he dreams about. He's already seen plenty of success (a million Spotify plays don't lie) although he only has singles on the table so far.
"People can connect to something simple."
It might be unconventional to release one song at a time but it's what feels right for the artist. Inspired by Oh Wonder's strategy of releasing a single every 30 days he wondered what it would be like to continuously feed his listeners new material. "It was like the first time I had seen that done. I just remember it being really cool," he says. As of now there are no plans to release music any other way so you can expect new songs from Denny at every corner.
What makes those songs good is his honesty in recording. EDM flavored pop is all over the market from national acts like Maroon 5 to that Soundcloud band that lives on the corner of your street. It's not exactly a niche market. While trends come and go, you can't fake the passion that Denny has. "I'm not trying to do anything over the top," he explains. "People can connect to something simple."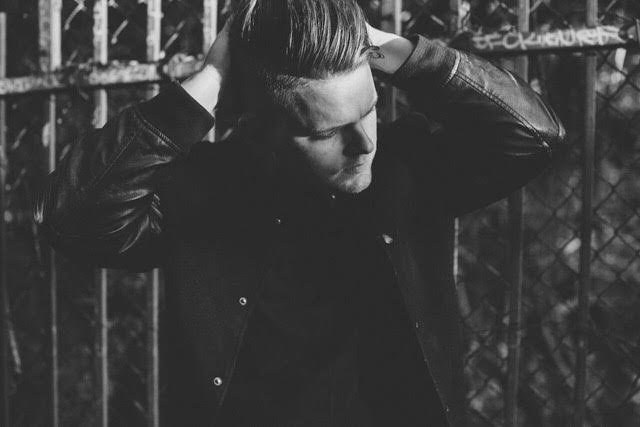 His formula for remaining relatable? "I'm not really trying." There's nothing that Denny wants to accomplish with his music besides producing something he likes. "Everything's really coming from a real place."
"I want [listeners] to be looking out for something that reminds them of their life."
It feels good to make the music you want to listen to and the fact that it's connecting to so many people proves something about Denny's integrity. "I'm super grateful it is connecting," he confides. If he has any goals with his listeners it's to give them something to relate to. When you find a song that feels like it was written just for you it makes you feel less alone, like you have your own personal anthem to sing along to. For Denny that's Post Malone's "Celebration". Meanwhile, many people find that feeling in his songs. "I wrote [the songs] with my views and my experiences," he explains. From there it expands. People fill their own lives into the words like a musical Mad Libs, making each song equally important to everyone who listens and that's exactly what he wants. "I want them to be looking out for something that reminds them of their life. Something to hook on that's relatable to them [and] almost kind of becomes their song."
As for Denny's experiences, a lot of them have to do with his new family. It's not hard to see how a two year old and seven month old would influence the creative energy of their father (aside from lack of sleep). For him they're a reminder of what's important and they keep him from being too emo all the time. "It's kind of a very motivating kick, y'know." Now that he's responsible for two other people, he's trying to provide a happy and healthy home. That means he has to stay happy and healthy too. "I can't be like super emo sad all the time…. you have a little family and you can't be like that."
While no one can escape all their sad days having a constant reminder of who you're working for certainly helps keep them at bay. "I think it's definitely influenced me in a positive way where it makes you think a little bit more about what's important."
"I'm definitely a byproduct of working with so many people."
Music is another way Denny breathes new energy into his life. Calling it the "ultimate venting place", he doesn't just record music for himself. He's also a songwriter, penning somewhere around 150 songs a year. One of the most important parts of the job is collaborating with other artists which is a mind opening experience. "Working with different artists and songwriters and producers you learn a lot." From song-writing to intuition to influence everyone has their own way of doing things. Denny brings them together to form a melting pot where he finds his own inspiration. "I'm definitely a byproduct of working with so many people," he says.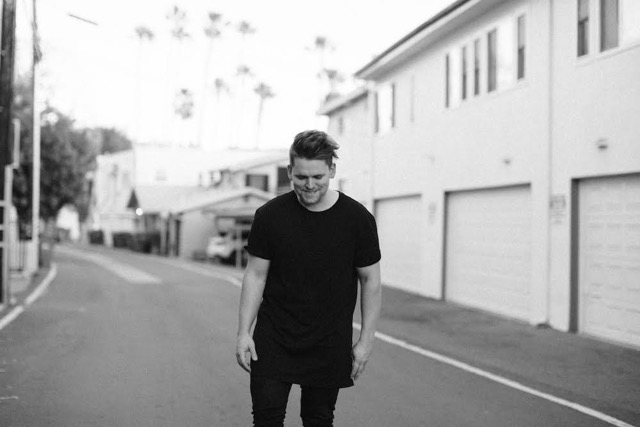 With a blossoming music career on the horizon, a wonderful family at home, and the endless possibilities that come with living in a place like Los Angeles, it left me wondering what's next for Denny. The answer: Live shows. This summer he's planning to hit the road and develop his stage legs all the while making more content.
"The goal is to keep releasing good music, and tour the world, and do the thing properly," he says. "Take the family out on the bus [or say] like 'We're going to Brazil!'" With his family by his side and his experience in music, he's looking forward to a great life whichever way it comes.
"It never pans out exactly how you think, so I'm kind of open ended. However it's gonna unfold, I'm available and ready for that y'know."
—
Find Denny White on Facebook, Twitter, and Instagram.
Tags:
Alone with You
,
California
,
Denny White
,
Hemet