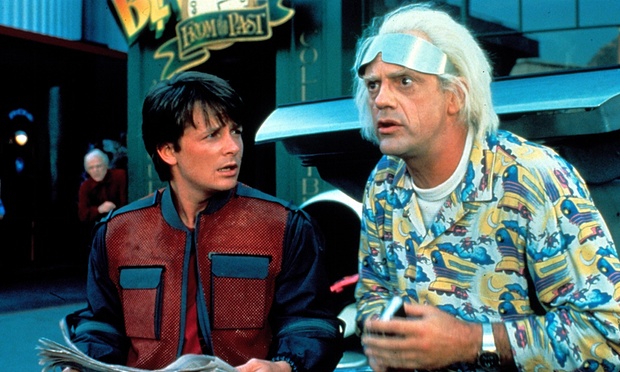 The future can be a strange place, but one thing you can always count on? There's always a good song you can jam to. In honor of Marty McFly's arrival into the future/present day, we've put together a handy Fast Forward to the Future playlist for Marty, full of songs from the future/today we think he could get down to. Crank those speakers up to 88 and join Marty in listening to the new sound he's been looking for.
—
Motion City Soundtrack – The Future Freaks Me Out
Wouldn't it freak you out too, if you came to the future and discovered frigging hoverboards?
The 1975 – Chocolate
What a way to ease Marty in than with an 80s-inspired jam?
Sum 41 – In Too Deep
We can imagine Marty would've been friends with Deryck and the gang back in the day. Plus, the solo is totally something he could shred to.
Neck Deep – Can't Kick Up These Roots
This is the perfect song to hoverboard to. Heavy.
Patent Pending – Started In My Head
Patent Pending have nailed the geeking out genre, making it the perfect soundtrack to all the geeking out Marty can do in 2015. This song also came out today in honor of the special date to boot!
Pierce The Veil – The Divine Zero
Bust out your air guitar for this one. And don't let anyone tell you it's "too loud".
The Maine – My Heroine
The to-die-for riffs will make McFly feel right at home, in the decade when the guitar reigned.
Fall Out Boy – Centuries
We've been remembering Marty for two centuries now. Or at least during them.
Bowling For Soup – 1985
He oughta feel right at home with this one.
Whosah & The Millenium – The Power of Love
We already know how much Marty digs this song, and this new cover takes things to the next level.
—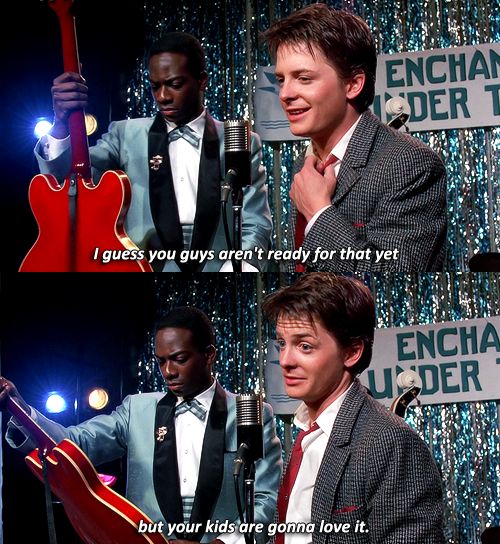 Tags:
Back To The Future
,
Bowling For Soup
,
BTTF
,
Fall Out Boy
,
Motion City Soundtrack
,
Neck Deep
,
Patent Pending
,
Pierce the Veil
,
Sum 41
,
The 1975
,
The Maine
,
Whosah & The Millenium