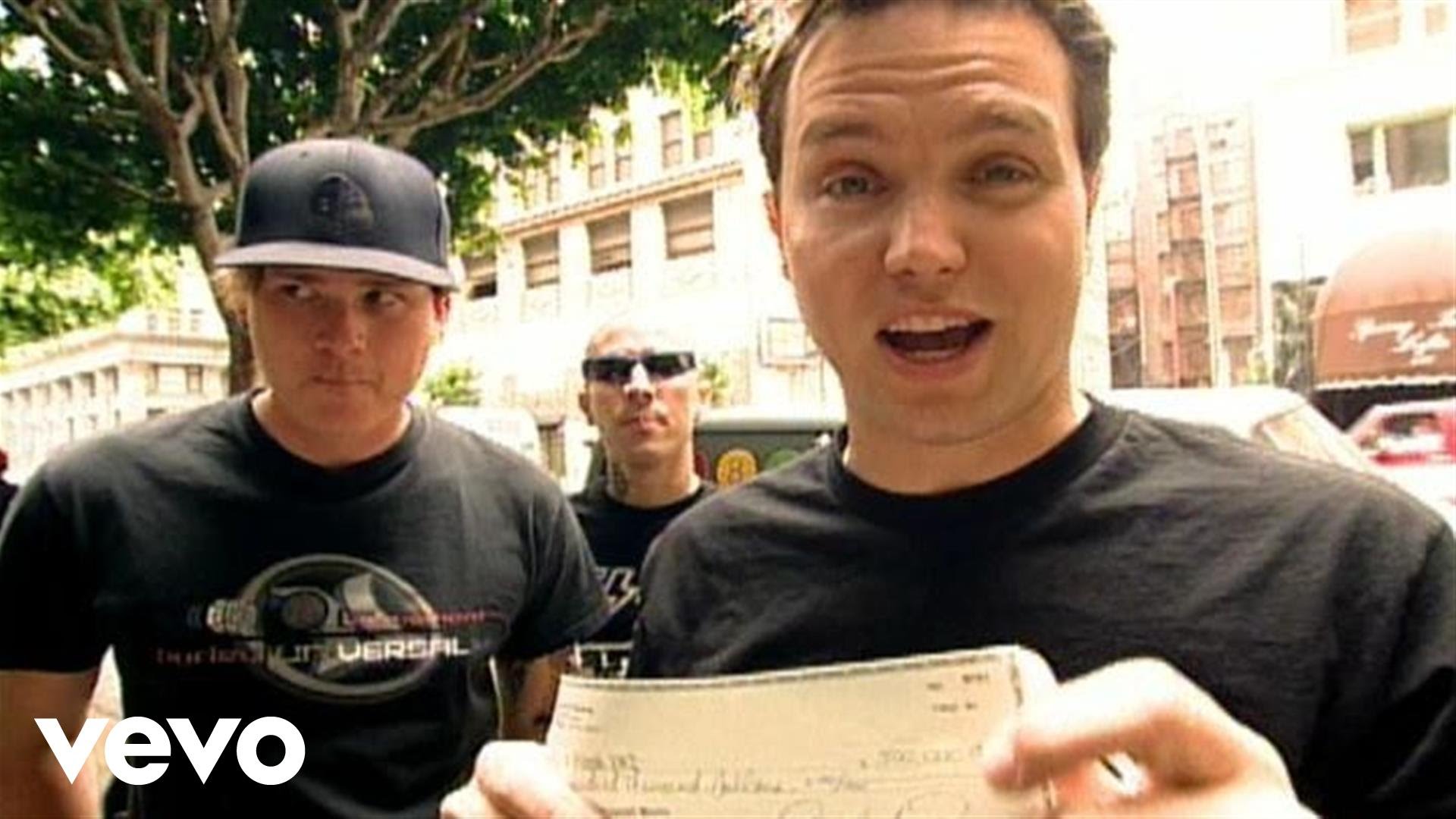 The latest pop culture craze surfacing on social media is Drake's new video for "God's Plan" from his album Scary Hours. The video shows Drake spending the entire production budget by giving all the cash to strangers.
For many pop-punkers, that might sound familiar. That's because Blink-182 did the exact same thing in 2001 for "The Rock Show", when they roamed the streets of Los Angeles causing havoc and mischief with some loose change.
Both videos are filled with energetic and uplifting tunes. They give a fun atmosphere that's sure to lift you up. Drake's has an obvious purpose. It's meant to focus on giving back to the community. For example, he bought groceries for people, gave handfuls of cash to college students, donated toys to children, and clothed homeless people. In total, Drake gave away $996,631 for their video, which is incredibly generous.
Blink-182's video, however, is more destructive, fun, celebratory, and most importantly—punk as hell. They destroyed TVs, took homeless people to spas, and even paid dancers to mow strangers lawns. In their video, Blink gave away $500,000. In comparison, maybe their record label wasn't as mad as Drake's when they found out.
Overall, both videos are enjoyable with their generous concepts. Artistically, they have an energetic presentation that keeps you engaged, such as the dancing and skits. Those visuals give the fans an extra treat alongside the lyrics.
It's important for artists to use the entertainment platform to touch people, as music's greatest asset is how it provokes emotion from the listener. If generous concepts like these continue, there's potential for helping those in need grow into a norm in future music videos.
Even if Drake took the concept from Blink, he did one hell of a job with it. Want to compare videos? Click below!
—
Tags:
Blink-182
,
Drake
,
God's Plan
,
Scary Hours
,
The Rock Show