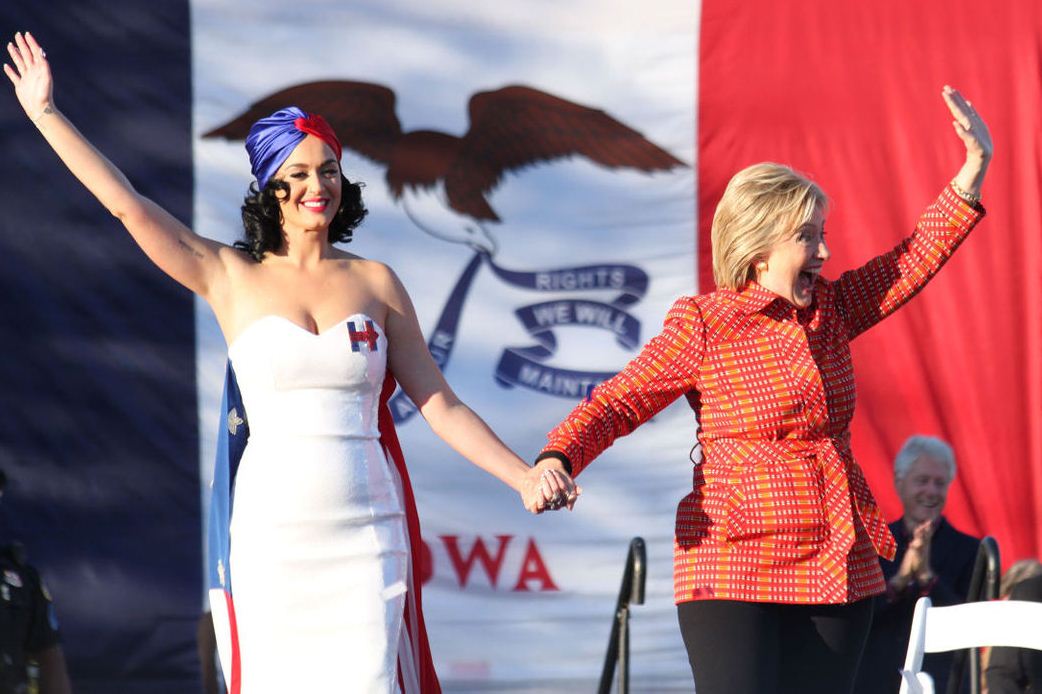 Ditching clothing for Clinton
Well, last week's debate had everyone in a tizzy, huh? Donald Trump and a few skewed online polls seemed to think that Donald Trump had won it, while those that actually watched it with their eyes open took the opposite view. Katy Perry decided, post-debate, that the best way to show her support for Hillary Clinton was to get naked.
Yup, Perry recorded a funny Funny or Die video which saw her roll out of bed in stars and stripes jammies, and then peel them off to vote, before getting arrested. It's not comedy genius, but it made us titter. Even better: Madonna followed Perry's lead by dumping her clothing for Hillary.
A question was raised of whether it's appropriate for supporters of a candidate standing strong on women's rights to go naked for the cause, but fear not America. We weren't subjected to gratuitous nip shots. These are strong female artists having a sense of humor as well as strong beliefs. It was all very tastefully done, so let's not compare these gags to Trump calling Miss Universe a fat pig.
—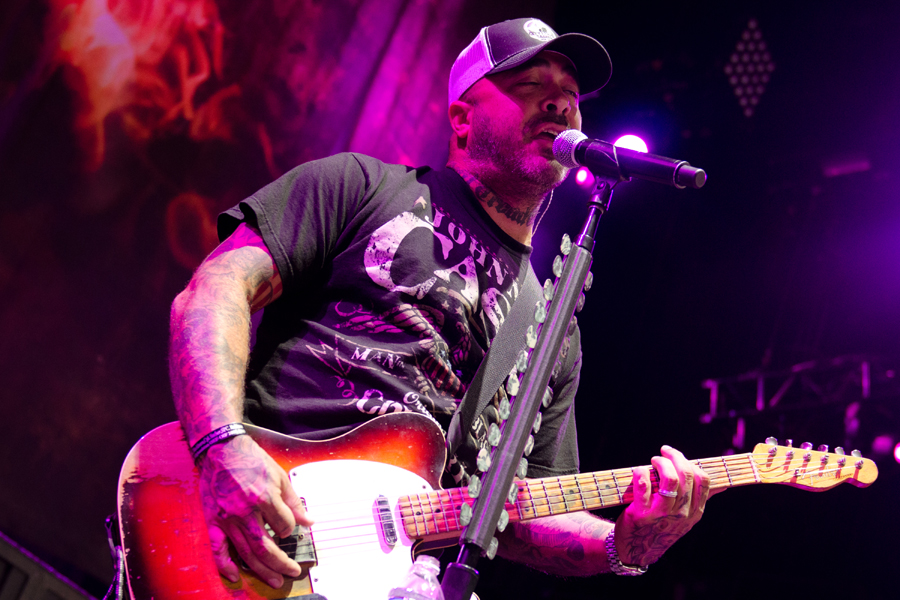 Shut up, Staind
Last week, I wrote about Kid Rock's predictably dumb response to Colin Kaepernick's now-infamous anthem protest. Now, another white country singer has had his say. This time, it's Aaron Lewis, formerly of frickin' terrible nu-metal also-rans Staind.
"It absolutely infuriates me. And it makes me even more angry that the NFL, which is so intertwined into this nation, is allowing it to take place… that they're not benching him, they're not financially penalizing him every time he doesn't stand," Lewis told Radio.com. "That is a direct slap against the country that makes the NFL as great as it is. And for the NFL to just sit back and allow him to do that without any sort of penalty or repercussion, I don't understand that."
I think Lewis should retroactively incur a penalty for giving the world Staind.
—

Zorn Vs. Bojack
On a lighter note, animation fans might have noticed the new Son of Zorn show that kicked off on Fox last week. This thing is hilarious, and is already challenging Bojack Horseman for the title of "Hippest adult-themed 'toon." Zorn (the voice of Jason Sudeikis) is an animated barbarian in the He-Man mold who is visiting his son (Artemis Pebdani), ex-wife (Cheryl Hines) and her new husband (Tim Meadows), disrupting their very real and suburban lives. The writing is wonderful, but it's the little touches that make the show so watchable. The animation for the Zorn character is deliberately dated, in that 1980's Saturday morning style. His complete lack of insight into regular life is witty, but it's the interactions with Hines, and the hints towards the other-worldly mischief they got up to while together, that are the highlights. Netflix's Bojack Horseman has had three quality seasons so it's going to take some catching, but Zorn is the man for the job.
—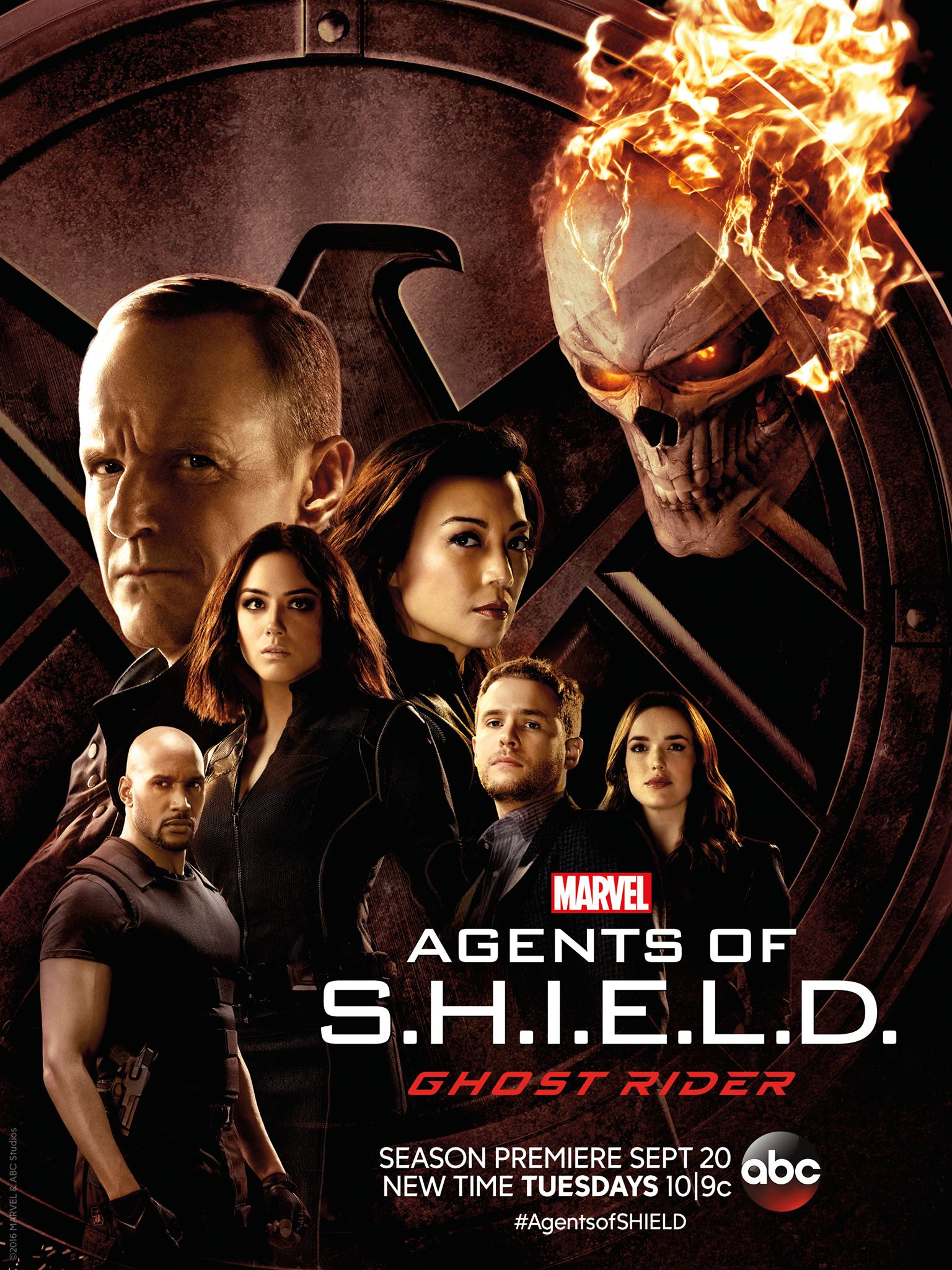 Ghost Rider in a car is like the Lone Ranger on a Vespa
Sticking with the TV theme, many comic book favorites returned over the past couple of weeks, and I for one am delighted. In this modern world, nothing says fall and winter quite like a bunch of beloved superheroes on my TV. Agents of SHIELD  has seen a solid start to season four, with much of the interest focussed on the introduction of the Ghost Rider character. As the show did with with Deathlok, however, this isn't the much-loved Johnny Blaze Ghost Rider that was done such a disservice by the two Nick Cage abominations, but rather the more recent Robbie Reyes version of the character. This Ghost Rider, umm, "rides" a car. For me, despite the fact that the character is fairly true to the recent comic book incarnation, it just doesn't sit right. Still, the first two episodes have been good fun.
Similarly, Gotham has started well. A lot of people hate this show, but I'm good with it. I like the dark tone, and the episodes based in Arkham Asylum with Hugo Strange have been great. More to come, hopefully. Lucifer is also back, and the eponymous anti-hero is still helping to solve crimes while getting a grip on who he wants to be. Honestly, it's getting a bit repetitive. Something big needs to happen. At the time of writing, Luke Cage is about to air on Netflix, and I can't wait. With Legends of Tomorrow, Supergirl, Flash, Arrow, and The Walking Dead still to come, the future is bright.
—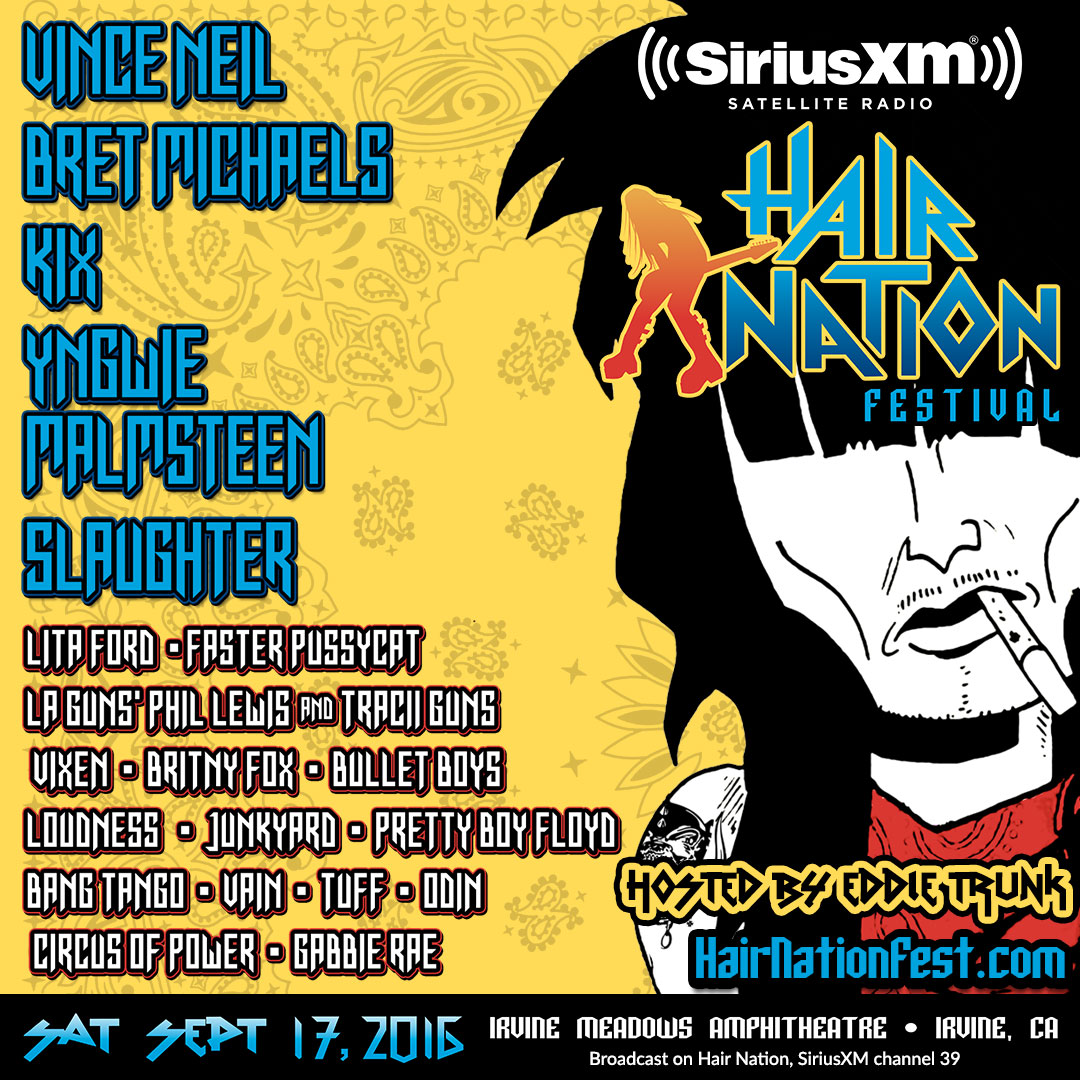 Big hair and spandex
In the middle of September, I attended the Hair Nation Festival at Irvine Meadows in California, incidentally one of the final shows at this venue before is closes at the end of the fall. It's been considered fair sport to poke fun at the old glam rockers for about 20 years, but so many of these bands are still up and there and killing it. In LA at least, there's a feeling that things have gone full circle and it's ok to admit to being a "hair metal" band again, hence the name of this festival and the SiriusXM station with the same name. So at Irvine Meadows, I was able to see giants of the game like Bret Michaels (of Poison) and Vince Neil (of Motley Crue), but also some of the bands that didn't get the same level of MTV play in the '80s but were still fun and, in some cases, notorious. Odin are known to some as the band in the hot tub in the Decline of Western Civilization Part 2 movie, and they were back in action at Hair Nation Fest, denim vests and all. Tuff, Vain, Vixen, Lita Ford, and Faster Pussycat were highlights, while Kix stole the whole day. Sleazy glam metal is acceptable listening again, guys.
—
"Callwood at the Cooler" is a new bi-weekly column which will see me waxing lyrical about events in the news, pop culture and the etc. Sometimes it'll be light, other times not-so when the rant/monolog demands. The subject matter will vary dramatically so expect anything and keep coming back.
Tags:
Agents of SHIELD
,
BOJACK HORSEMAN
,
Callwood at the Cooler
,
Donald Trump
,
Ghost Rider
,
Gotham
,
Hair Nation Festival
,
Hillary Clinton
,
Katy Perry
,
Lucifer
,
Madonna
,
Son of Zorn
,
Staind