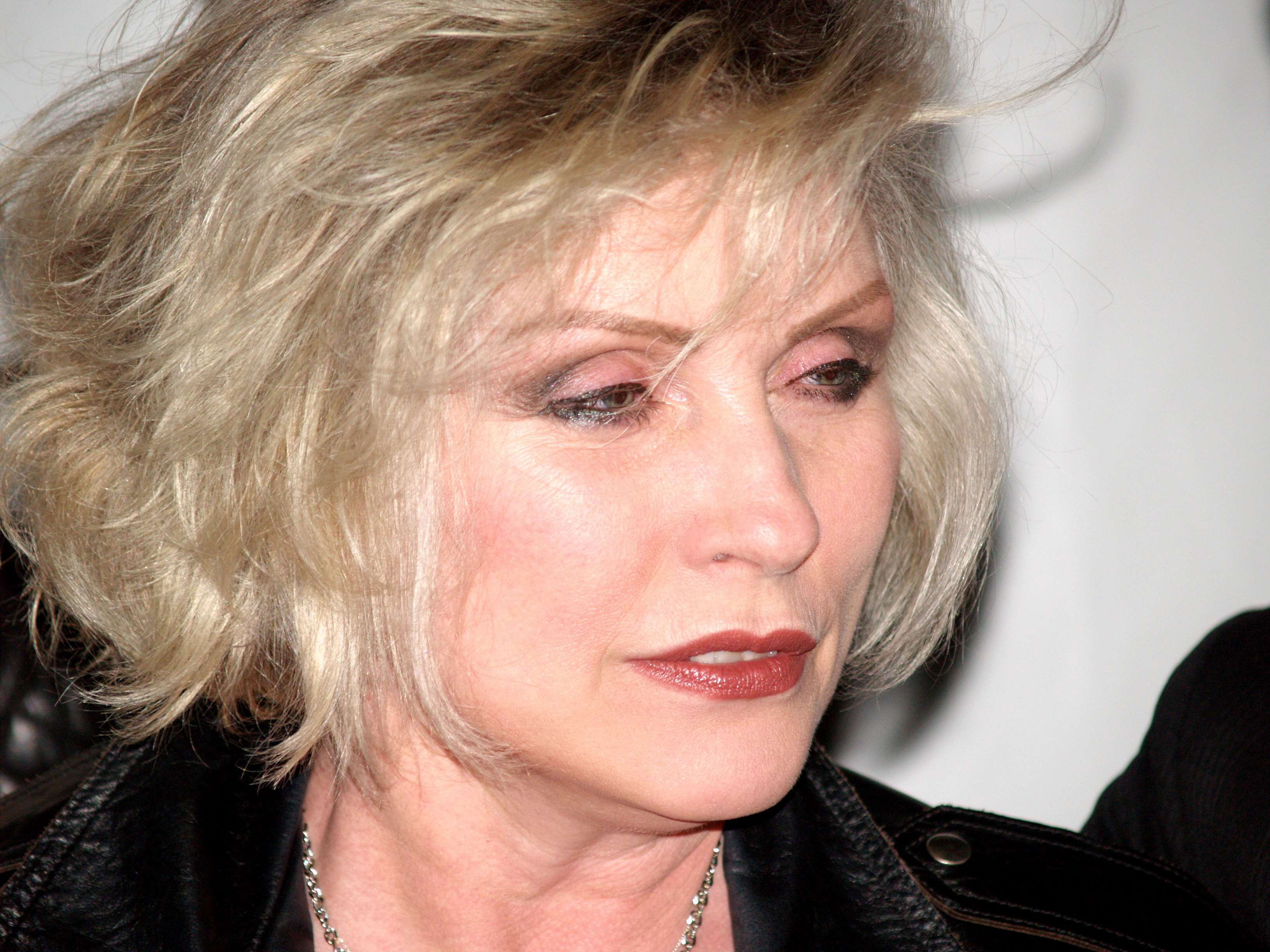 The song remains the same…
Sometimes, as writers, we have ideas that sound really great. They excite us and we can't wait to get to work, pounding the phones and sending out emails. And then, out of the blue, we're faced with the idea that it wasn't a good idea at all. It was poorly conceived, even if it was funny. It was logistically and even legally near-impossible. But hey, at least we can get a column out of the deal…
And so it was that, in the middle of the 2000s, I had my idea. I was interviewing musicians from enormous rock bands on a regular basis for a variety of publications in England and I thought this:
"What if I were to get a line of lyric from each of these guys, and then somehow force them together, arrange them into a song that would have the most impressive writing credits ever seen."
I thought it was brilliant. I could have a musician-friend write some music for the song. I could write about the experience for a magazine article or even, whisper it, a book. I was aware that the song wouldn't, couldn't, be very good because of the scrapbook nature of the writing process, but I also thought that it could be very funny with a little bit of chopping and changing.
I set to work. I can't remember the order in which I spoke to the musicians, and I've lost some of the lines. But the best ones are imprinted in my memory forever. And some of the less-so.
A couple of times, I accosted musicians backstage after concerts. This could go well, and also could bomb a little. The trouble with the concept is, it takes some explaining and that can be problematic when you have limited time in their company. Here's an example.
I went to see Blondie in London. After the show, I was joining the band and friends for drinks in the lounge, and I moved in on Debbie Harry.  
"HiDebbie,I'mwritingapiecewhereIgetalineoflyricfromvariousmusiciansandforce
themtogetherintoasong.Wouldyouliketocontributealine?"
I slammed this out, knowing that I had to catch her fast before the next show attendee with a VIP wristband grabbed her to tell her how much they love her. Debbie looked at me, had a quick think, and said,
"My damn knee hurts right now."
Because, post-gig, her knee was aching. It was what was in her head, so that's what she gave me. But at least I had a line from Debbie Harry. Similarly, I was at the Metal Hammer Magazine "Golden Gods" Awards and bumped into Bruce Dickinson, singer with Iron Maiden. I asked him the same thing and he looked around. A promo model was passing out free Zippo lighters at that moment, so Bruce said,
"Where's that Zippo lighter?"
On the plus side, the writing credits for my imaginary song now read: "Song X" (Callwood, Harry, Dickinson). On the minus side, look at those two lines. What could anybody do with those?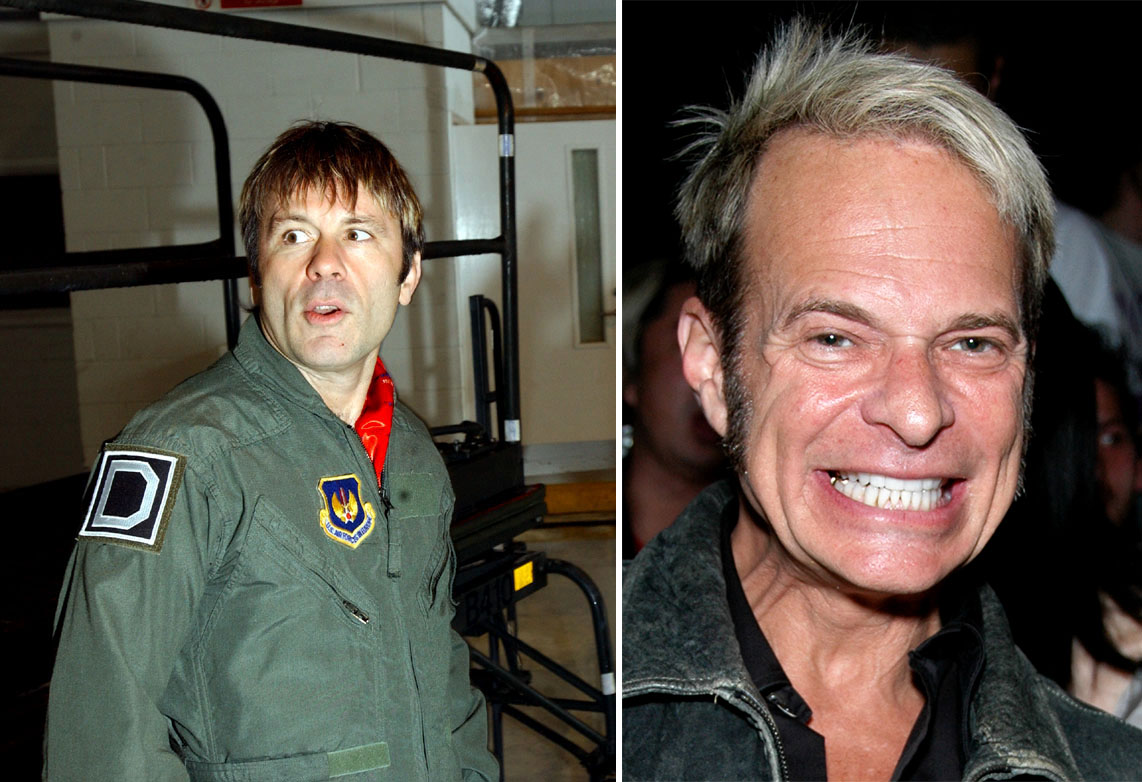 But on I marched. I met David Lee Roth after a solo show, also in London. I had a little more time with him so I explained the idea a little more carefully and slowly. Or so I thought because, with a sly twinkle in his eye, Roth gave me this gem:
"Just because nobody knows what you're talking about, doesn't make it a good idea."
See what he did there? I was delighted, because he was gently making fun of me but through the actual line. I loved that because, even then, I was becoming aware that this idea deserved to be made fun of.
Others went abstract. Jonathan Ross might not be a name well-known in the States, but in England the talk show host is considered on a par with somebody like Jimmy Kimmel. I saw him right at the front of the crowd taking in a gig by the Pixies. Before the band started, I asked Ross for a line and he said,
"That figgy biscuit's been stuck too long."
To this day, I don't know what he was talking about. Was this something that had actually happened to him? A fig newton, perhaps? Stuck to the sofa cushion? Who knows. But the line was great.

"Song X" (Callwood, Harry, Dickinson, Roth, Ross)
On one hand, it was taking shape. On the other, I was faced with four lines that made no sense, and certainly couldn't be poetically jammed together. Over the next few months, I managed to get lines from Angus Young of AC/DC, and a bunch of local musicians in England. Oh, and the mighty Gary Numan responded to an email with his gem:
"And then memory whispered and I fell to my knees."
Honestly, I thought on this project for a long time back then. I thought I had something, but I was never able to make anything of it. And then the killer blow came. The legal minefield of getting permission to put everybody's name on this would be treacherous. It would involved lawyer on lawyer on lawyer, and nobody wants that.
So I put it to bed, until now when I pulled it out for this column. And hey, maybe there are people out there who can have some fun with it. Write a song that includes these lines (just for your own pleasure). And shoot us a message if you do.
—
"Callwood at the Cooler" is a new bi-weekly column which will see me waxing lyrical about events in the news, pop culture and the etc. Sometimes it'll be light, other times not-so when the rant/monolog demands. The subject matter will vary dramatically so expect anything and keep coming back.
Tags:
AC/DC
,
Angus Young
,
Blondie
,
Bruce Dickinson
,
Callwood at the Cooler
,
David Lee Roth
,
Debbie Harry
,
gary numan
,
Iron Maiden
,
Jonathan Ross