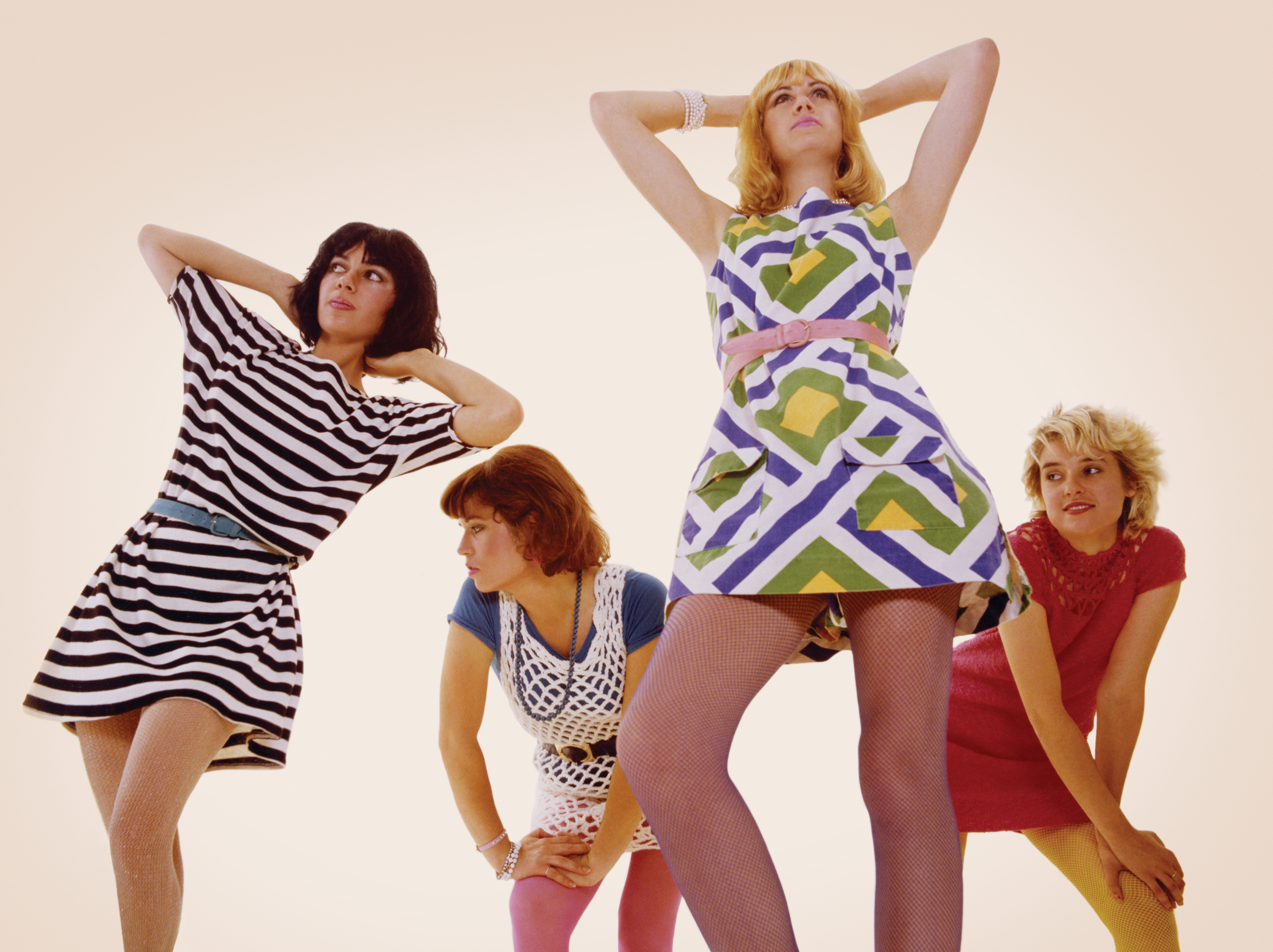 Let's hear it for the girls…
Wednesday, March 8, was International Women's Day. The day is always important—regardless of who is in power, there is still plenty of work to be done—but it certainly took on extra significance this year. The "A Day Without Women" that spread fairly effectively on the same date was also important. Where possible, women stood back and allowed men to see what the world is like when they're not contributing. My family observed it at home, and it wasn't easy, let me tell you. Most of us don't need telling just how enormous the contributions of women are. None of us should need telling, period. But people still do, as shocking as that might seem to right-thinking people.
The fact was hammered home recently with a series of interviews that I did. Speaking to The Bangles for the LA Weekly, the band told me some of the horror stories from their past—about sleazy photographers trying to get them to pose in the pajamas, throwing popcorn in the air, like some sort of weird slumber party vibe. That shit's creepy. I wrote another piece for the same paper about the women of 1980s hair metal (yet to be published), and the fact that some of them felt obliged to hyper-sexualize their image to get ahead in the biz. Boob-jobs were offered by label bosses. That sort of nonsensical, sexist twaddle. And then there was my conversation with Otep, in which the singer, Otep Shamaya, said, "People are still surprised that a woman is in a band, and she's a front-person, she's outspoken." I mean, what the hell?
If anybody seriously wonders why women's marches and International Women's Days are still necessary. Remember this stuff. Things may have gotten better since the 1980s—nobody is offering Otep a boob-job—but they're far from perfect. A strong women fronting a metal band is still surprising some people. There is still work to be done.
—

The Plodding Dead…
I'm starting to feel offended by AMC's The Walking Dead. The season premiere earned so much attention thanks to a couple of scenes of brutal violence so harrowing, the internet imploded with the weight of complaints. But since then, the story has moved along so slowly, it may as well be a zombie itself. That's simply not fair! If you're going to start the new season of a show with a bang like that, you have a responsibility to top it at least once during the other episodes (and not wait until the "exciting climax" of the finale). Dial up the gross, please guys.
That said, I started watching Mad Men for the first time, after being told by everyone for ever that it's "genius." Now, I have a policy of not getting offended by fiction. I don't believe it's a worthwhile use of emotion, and I don't think there should be any lines of taste when it comes to art. That can be challenged at times, much like my belief that the death penalty is wrong, but it's what I believe. That said, here we have a show (eight episodes into season one before I quit) about rich, smug white men competing to see who can treat women worse. It's set in a time where that would be the case, sure, but nothing else is happening at all. Film and TV critics have explained to me that the show is a masterpiece, that is shows how men and women of this time were basically forced into certain roles in society. But that's not enough for me. Nothing else happens, but women being treated badly. Why is this show so popular? I'll take a million Walking Dead ultra-violent season premieres over one more Mad Men.
—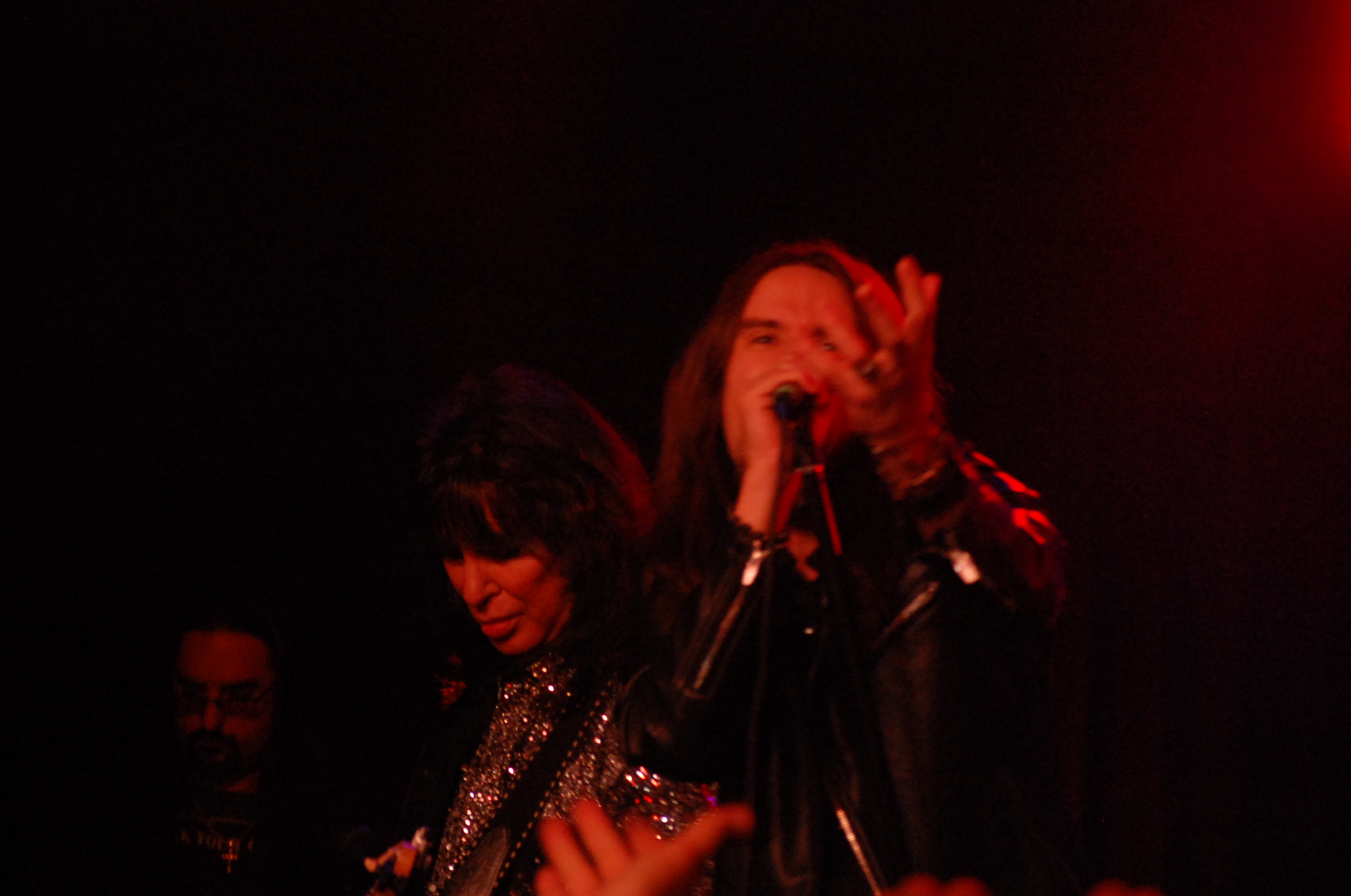 Punky Meadows and Snakefists…
On March 10, I went to the Sunset Strip to see two shows in one night. At the Whisky was Punky Meadows, former guitarist with glam metal band Angel. Across the street at the Viper Room was local punk 'n' rollers Snakefist. There were some great opening bands between the two venues too—Bang Feather Bang (playing the Viper) is a noisy, garage-glam two-piece that sits somewhere between T-Rex and the White Stripes, while Definity (at the Whisky) is a power-metal band of the Iron Maiden variety with Latin roots, with about half of the songs sung in Spanish. Punky Meadows played a killer set, a smart mix of Angel classics and newbies, but Snakefist were a different class entirely. The band explodes onto the stage in a blur of Motorhead/Zeke punk rock energy, and then tears through a set of manic hard rock future-classics. On record, they sound lighter—a bit Skid Row—and there's nothing wrong with that. But you have to see them live to get the full effect. Tremendous band.
Elsewhere over the last couple of weeks, local hard rock vets Y&T played a great show at The Rose in Pasadena, tracks like "Mean Streak" sounding majestic in that big room. Opening that night were Angeles (another local remnant from the '80s), and new sleaze rock band Wikkid Starr. That latter band features former Life, Sex & Death/AntiProduct man Alex Kane on guitar, and they played a decent set that included one exceptional song called "Get It, Got It, Good." Worth a look.
—
[read Brett's Otep piece for Tucson Weekly here.]
"Callwood at the Cooler" is a new bi-weekly column which will see me waxing lyrical about events in the news, pop culture and the etc. Sometimes it'll be light, other times not-so when the rant/monolog demands. The subject matter will vary dramatically so expect anything and keep coming back.
Tags:
Angeles
,
Bang Feather Bang
,
Callwood at the Cooler
,
Definity
,
International Women's Day
,
Mad Men
,
Punky Meadows
,
Snakefist
,
The Bangles
,
The Walking Dead
,
Wikkid Starr
,
Y&T