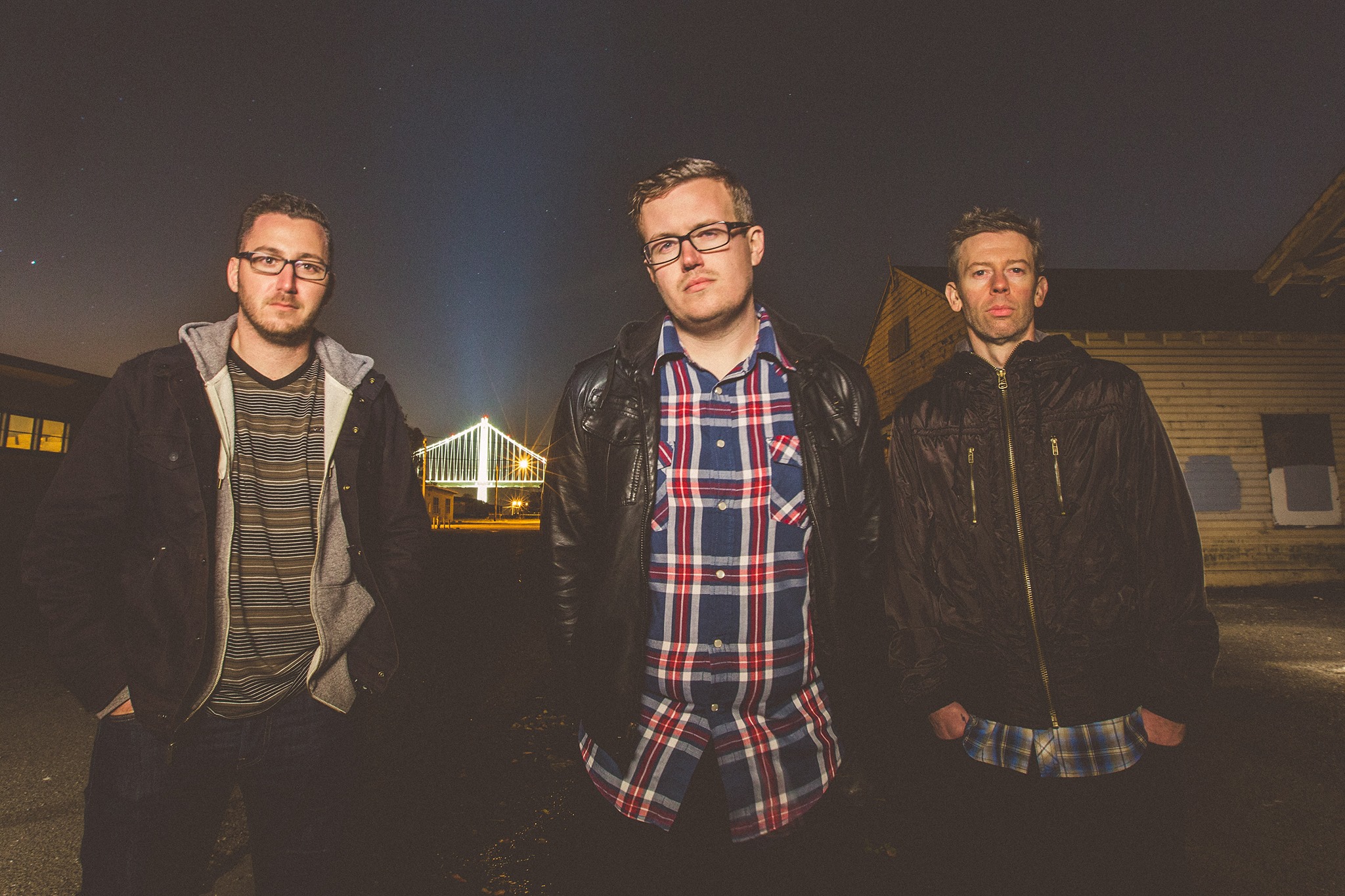 Every bit of what you'll hear on Worth Taking's latest record, Hangman, sounds like seamless early 2000s pop punk in the tradition of Jimmy Eat World and New Found Glory. What you won't be able to glean, however, are all of the trials and musical puzzle pieces that went into developing their sound. In 2011 frontman Jerod McBrayer began the journey to where the band is today with their Anxious EP, but before then each of the band members were in very different places, both physically and musically.
Early on a Tuesday morning I shuffle through my notes anxiously, before McBrayer texts me that he is ready whenever I am. His lighthearted laughter as he introduces himself eases any nerves I had, leaving only curiosity about how the California band became what it is today.
"We kinda came from three very different music scenes. I grew up outside of Atlanta in the Marietta area in Georgia. Our bass player (Chris Self) came from Virginia Beach, sort of an extension of the D.C. scene, and our drummer (Chase Kossack) is from Southern California, so he has a very different perspective. He actually didn't really start in punk so much as like ska and reggae."
The album uses the theme of the 12 step program throughout its 12 tracks to explain what happens when you get a second chance.
McBrayer began his music career in Marietta, Georgia, a vibrant music scene that is home to Swayze's, the longest running all ages music venue in the southwest. He and other local bands had the opportunity to play alongside huge names like Fall Out Boy, Paramore, and All-American Rejects while developing their own sound. Chris Self grew up with the influence of Minor Threat and Fugazi, and Kossack came from the Californian influence, a different musical world entirely. While you may wonder how these styles could come together in such a seamless way, as McBrayer puts it, "It's really about us just having the same goals."
McBrayer did the band's first recordings for Anxious EP on his own in 2011. Since then, the band's sound has gone from a bare-bones, upbeat traditional pop punk project to a more complex layered feel that sticks true to their first generation pop punk roots. Worth Taking's founding member wholeheartedly credits this change in sound to his bandmates joining. "I really found what a rhythm section brings to a band. It brings a new energy. When I was doing drums on my own it was very sterile, very robotic."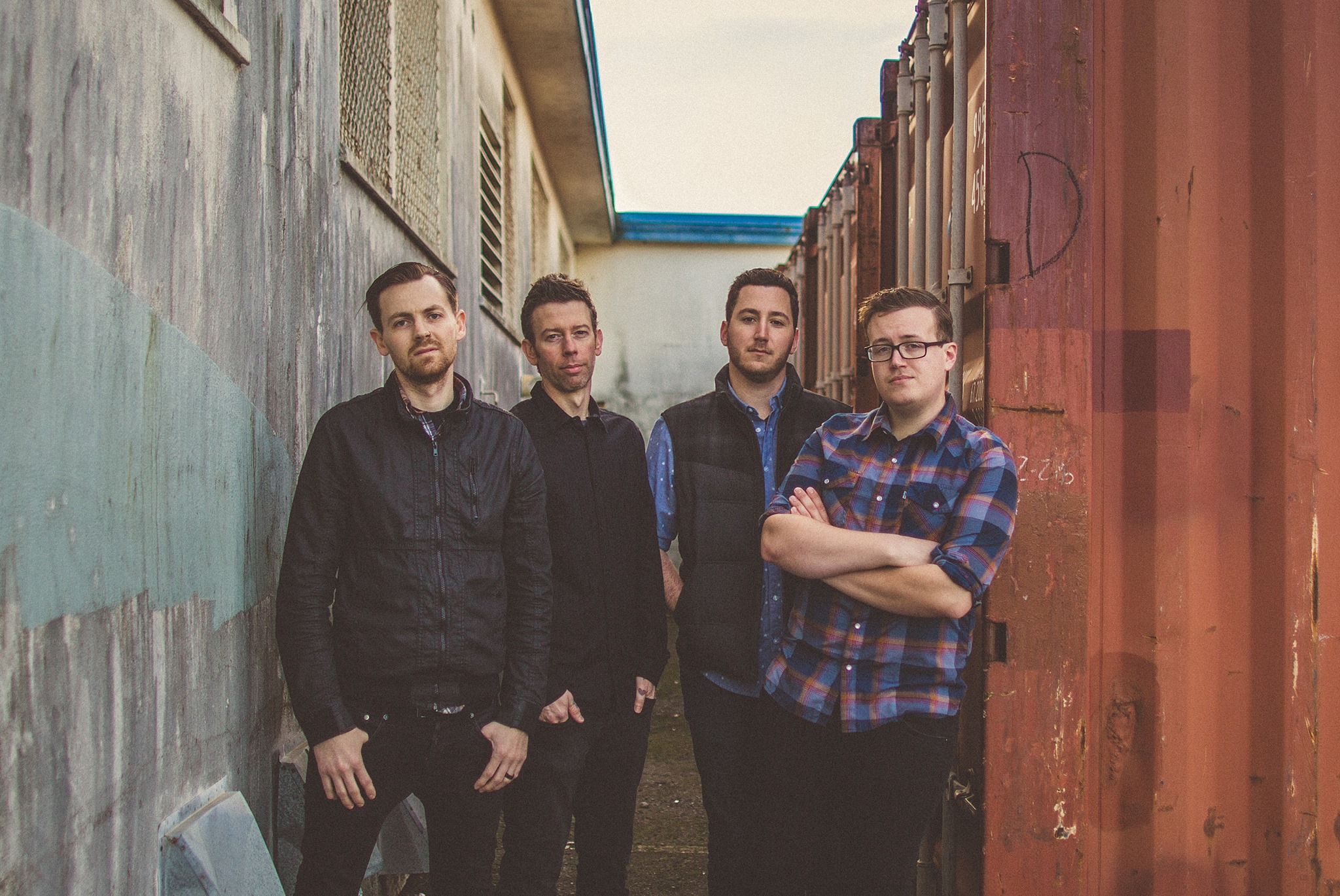 The band also have gone through a major transformation in the complexity of their inspirations. McBrayer eagerly spoke about how the album art to their newest project Hangman, done by Joie Brown, represents the 12th tarot card: The Hanged Man. The character is Judas-like and gets no second chance; this project however, was about countering the air of surrender The Hanged Man card implies. The album uses the theme of the 12 step program throughout its 12 tracks to explain what happens when you get a second chance. This more complicated setup has let the band explore the topic of reflection while developing further into their future as a group.
McBrayer is also excited about seeing tons of tours from other bands this year. "We are going down to Atlanta for Wrecking Ball because there is so much good music at that. Thursday is playing, Motion City Soundtrack is playing, who I just saw in San Francisco, Dinosaur Jr, and Quicksand, and American Football…" We discuss the endless amounts of tours we've seen in the past and ones we hope to go to in the future, like when I saw Switchfoot a couple years ago and our excitement that they're going to be touring with Relient K. He is definitely a person I can talk to for ages about favorite bands. Ending the interview on a high point, we express mutual excitement for the Boy Like Girls' 10 Year Anniversary tour.
"We all want to have a good time and we also want to continue to pursue this as the real deal."
From a small five song EP to a twelve song album with an elaborate backstory, Worth Taking has certainly changed quite a bit, but along the way they have never lost their core sound or humble pop punk roots. They're still focusing on enjoying making music with each other, touring and avoiding all the drama that can come with working in music. The California band is continuing strong into their future with a special edition vinyl coming out later this year and another album later on the horizon. McBrayer said it best: "We all want to have a good time and we also want to continue to pursue this as the real deal."
Tags:
Hangman
,
Worth Taking