idobi's SXSW Most Wanted: AudioDamn!
By Fish | March 17, 2016 at 3:00 PM
Most Wanted for: Your new favorite international band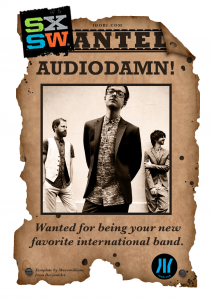 Hailing from overseas but currently residing in Los Angeles, AudioDamn! is about to take over. With the self-titled EP that dropped in January, this band is going to be one of your favorites of 2016. They have a chill vibe you can workout/drive/do whatever to while listening and it'll be the perfect soundtrack. Be on the lookout for them.
—
Catch their SXSW sets:
March 17, 9PM – Bar 96
March 19, 9PM – Stubb's
—