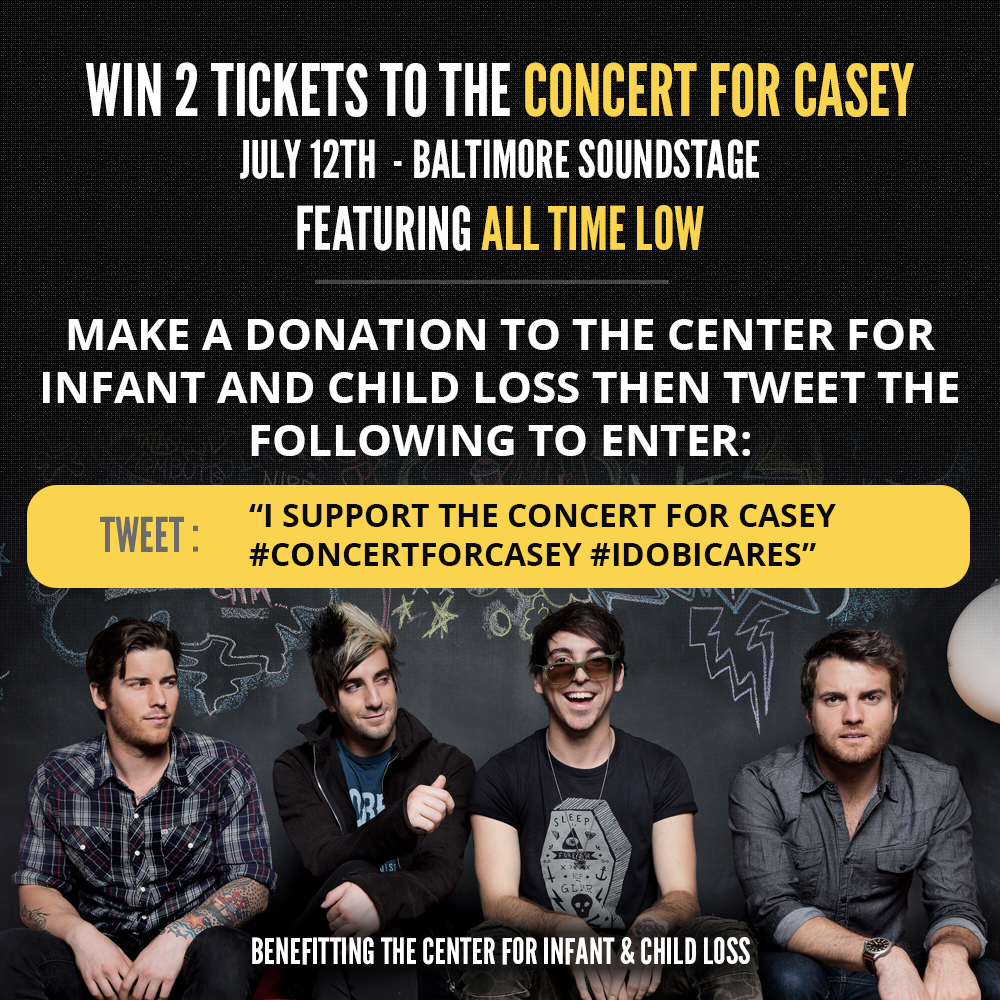 The Concert For Casey featuring  All Time Low is coming up next month, and we've got two tickets to give away in exchange for your support. All proceeds from the benefit will go to the Center For Infant and Child Loss, a Maryland organization that provides support to grieving families after the unexpected loss of a child.
Then tweet the following:
I support the concert for casey #ConcertForCasey #idobiCares
Make a donation to the Center here and then tweet  "I support the Concert for Casey #ConcertForCasey #idobicares" and you'll be entered for the ticket drawing.
Entries accepted through July 7th.
Tags:
All Time Low