My buddy Craig Owens of Chiodos called in and spoke with me in an in-depth interview. We talk about how important the upcoming Chiodos album is, what went into it, his past mistakes and how he has changed and his perception of himself as well as from the fans.
The new album, Devil, is AWESOME. So make sure to pick it up. and check out the interview while you're at it as well!
Chiodos is embarking on a tour to support their new record in April with Emarosa, Hands Like Houses, and '68. Check out the dates below!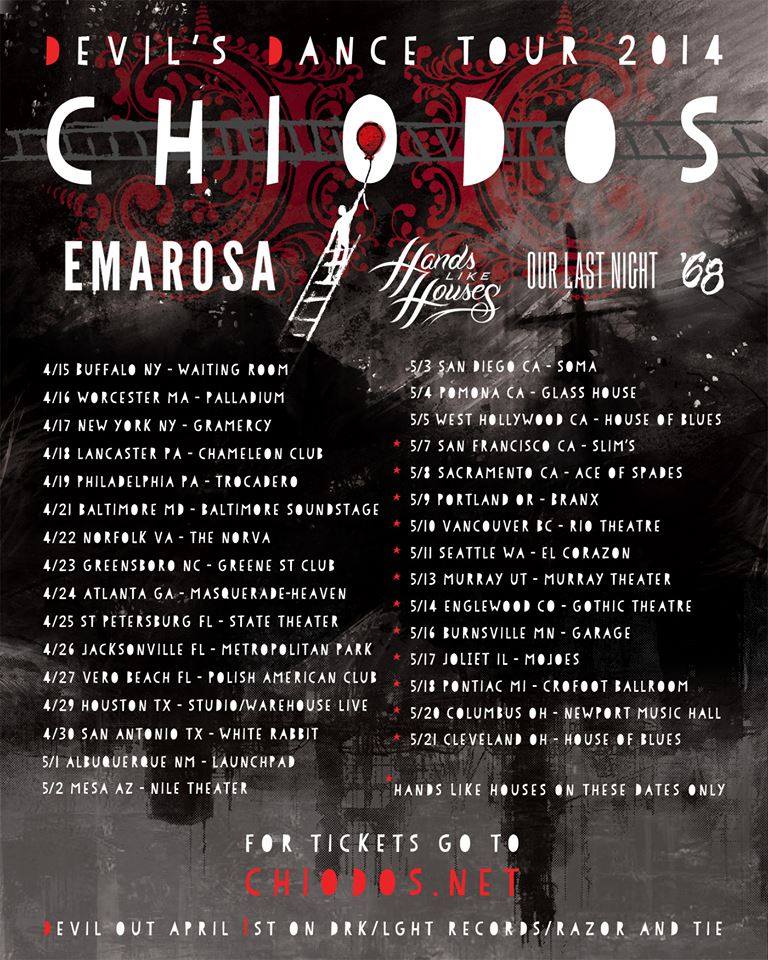 Tags:
Chiodos