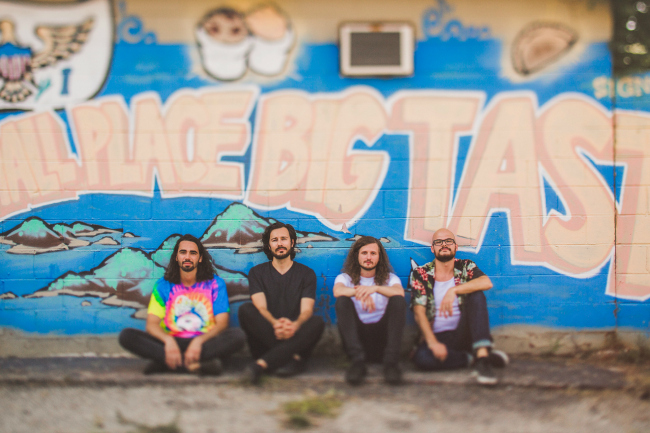 Photo: Cameron Flaisch
This week on In Frequency, Eleanor Grace is joined by Nathan Hardy and Tyler Hill of Microwave for a deep dive into their upcoming sophomore record Much Love, due out September 30th on SideOneDummy. With the album's ten songs taking a dark and brutally honest look at Hardy's struggles after abandoning his Mormon upbringing, he gets candid about channeling his journey away from faith and embracement of meaninglessness into this record – including how drugs have helped renew his perspective after feeling like his worldview was warped by religion, why he feels more comfortable with nihilism than the search for purpose, and how music has given him a vehicle to work through all of these overwhelmingly heavy feelings.
Pre-order Much Love digitally on iTunes or physically through SideOneDummy.
Tags:
In Frequency
,
Microwave