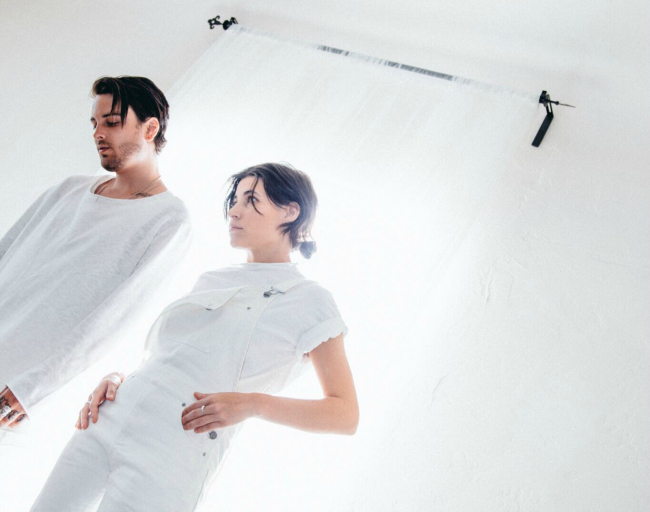 Photo: Sam San Román
This week on In Frequency, Eleanor Grace welcomes back Alexa San Román and Dane Petersen of Heirsound to talk about their new EP collection Layers. With the collection's first volume having been released this past Friday, the pair digs into the emotional concepts behind the collection, why they started with the most musically different and emotionally challenging songs, allowing themselves to be vulnerable by confronting difficult feelings through music, and much more. They also tease a little about the upcoming volumes of Layers and expand on how the collection works both in its individual segments and as a cohesive whole.
Pick up Layers, Vol. 1 on iTunes and listen to Heirsound's 2015 In Frequency interview here.
Tags:
Heirsound
,
In Frequency