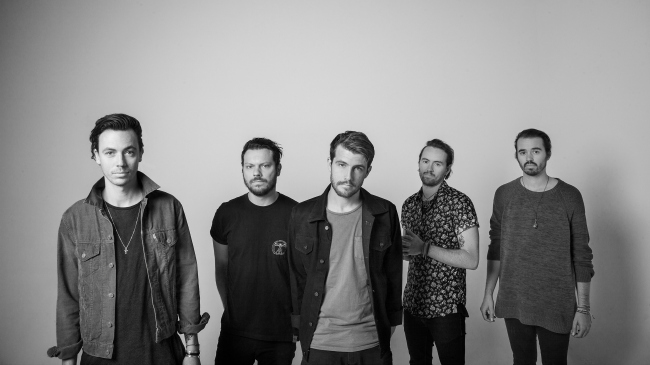 Photo: Megan Thompson
This week on In Frequency, Eleanor Grace speaks with Trenton Woodley of Hands Like Houses about their new record Dissonants. The album came out this past Friday on Rise Records after a numbers of delays; Woodley elaborates on the lengths they went to in order to make sure the record was all that it could be, how the struggles of making the record ended up shaping the end result, and why it's important for the band to keep pushing themselves – whether that means challenging themselves musically or refusing to take time off around recording so as not to lose momentum. He also opens up on the theme of the record, which explores the vast middle ground in a world where most people prefer to see things in black and white terms.
Pick up Dissonants on iTunes or grab a physical copy through the band's merch store.
Tags:
Hands Like Houses
,
In Frequency