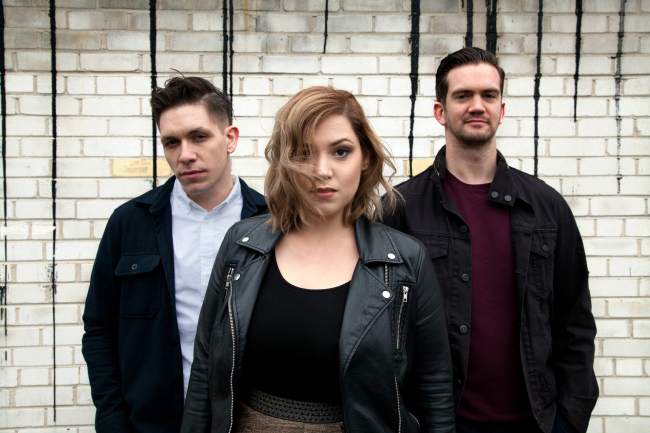 Photo: Rina Movsisyan
This week on In Frequency, Eleanor Grace chats with Ali Shea, David Mackinder, and Adam Mercer of Empty Houses. With Mackinder and Mercer starting fresh after their pop punk days with Fireworks and Shea pursuing music professionally for the first time, the trio chats about new beginnings, their vision for the band, and their new record Daydream (released last month on Sargent House) – as well as other important topics like grandparents and The Muppets.
Pick up Empty Houses's debut record on iTunes or Bandcamp or get a physical copy through Hello Merch (US) or Awesome Distro (UK/EU).
Tags:
Empty Houses
,
Fireworks
,
In Frequency