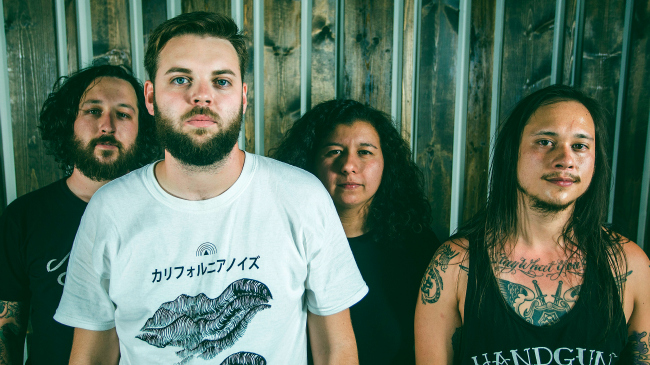 Photo: Matthew Vincent
This week on In Frequency, host Eleanor Grace sits down with Matthew Fitzpatrick of My Iron Lung to talk about their new EP S.O.S. The EP's two songs are a taste of the direction the band will be heading in for their upcoming sophomore album, which he reveals they've just entered the studio to start recording with Matt McClellan (Being As An Ocean, Better Off, Frameworks) at Atlanta's Glow In The Dark Studios.
The two also dig into songwriting, what sets the band's newer material apart from their earlier work, and the places — physical and otherwise — their music has taken them so far.
Grab a digital copy of S.O.S. on iTunes or Bandcamp.
Tags:
In Frequency
,
My Iron Lung