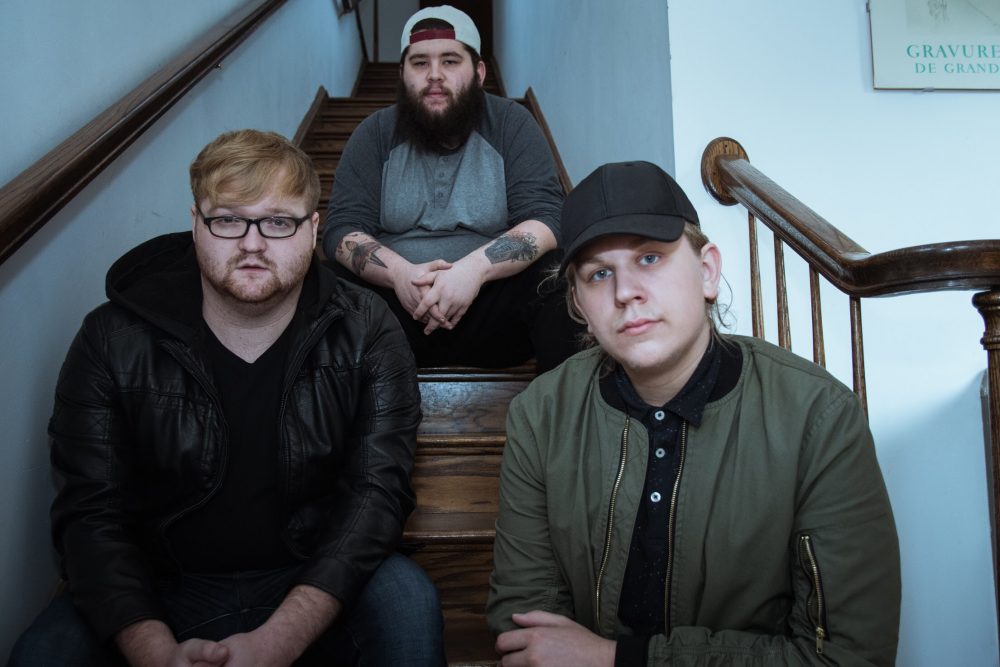 You vs. Yesterday have delivered the pop punk injection your Monday needs with today's First Listen—and a spring tour announcement! Their music video for "Silver Lining" has arrived, which sees the band performing the emotional track in an empty movie theater (with some very cool light-up drums that we've immediately added to our wishlist). The darkness of the video is not just symbolic of the song, but has a deeper meaning for the band. Guitarist Cody Collins explains:
"'Silver Lining' feels like a perfect prologue for the record. It's very bittersweet. I think the whole EP is about the battle between knowing that something is toxic for you but not being able to let go because of the possibility that things could change, even though deep down you know they won't. Our new EP 'How's This For Honesty' is full of pain and you can tell that Kramer, our vocalist/guitarist/songwriter, was going through a lot during the time he wrote this. Sometimes beautiful things have to come from dark places. The empty movie theater symbolizes the fact that we are doing this for ourselves. This music is an honest way for us to escape and heal whether we're being watched or we're in an empty room."
"Silver Lining" is taken from the Dayton trio's latest EP, How's This For Honesty, a deeply compelling collection that captures your attention within the opening notes. This is pop punk at its most earnest and hopeful, a refreshing sound that'll have you falling in love with the genre all over again. Hit play on the "Silver Lining" video below, and if you like what you hear, You vs. Yesterday are taking their music on the road this April, joined by Colourshow and 7 Minutes in Heaven—keep scrolling to see the dates.
Tour dates:
April 4 – Huntington, WV @ Black Sheep*
April 5 – Nashville, TN @ Rocketown*
April 6 – Louisville, KY @ Spinelli's Downtown*
April 7 – Dayton, OH @ Rockstar Pro Arena*
April 8 – Berwyn, IL @ Wire*
April 9 – Indianapolis, IN @ Irving Theater*
April 10 – Covington, KY @ House Show*
April 11 – Columbus, OH @ Donato's Basement*
April 15 – Pittsburgh, PA @ Black Forge Coffeehouse**
*with Colourshow
**with 7 Minutes in Heaven
Follow You vs Yesterday:
youvsyesterday.com
Instagram: @youvsyesterday
Facebook: /youvsyesterday
Twitter: @youvsyesterday
Tags:
7 Minutes In Heaven
,
Colourshow
,
First Listen
,
How's This For Honesty
,
silver lining
,
You vs. Yesterday