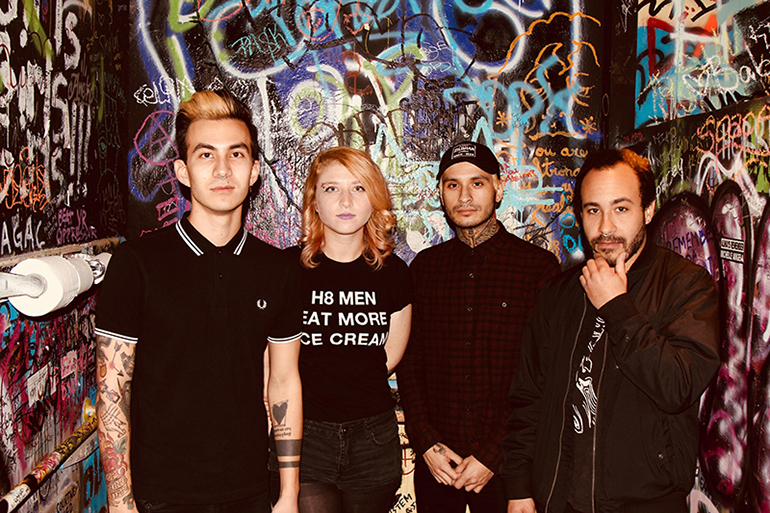 Pity Party has a new video, and they've brought it to idobi.com first. "Grindmother" is loud, in your face, and shares a positive message that you can check out below.
—
"[Our forthcoming EP] Are You Happy Yet? was written as a means to keep my head above water, coping through abuse, discomfort, and my own struggles in the depths of mental health.
Have you ever loved someone or something so much that you let it tear you apart? 'Grindmother' gives a lighter take on weathering abusive relationships. Sometimes things are meant to fall apart. That's okay. Leave what doesn't serve you before it destroys your sense of self. We are here to remind you how whole you can be. You are not condemned to toxicity, you are not the person that abuse breeds you to become. You are so much more than what can be consumed from you. We love you, and you are not alone."
– Sarah Levy, vocalist of Pity Party
Find Pity Party on Facebook, Twitter, and Instagram.
Tags:
Are You Happy Yet?
,
Grindmother
,
Pity Party