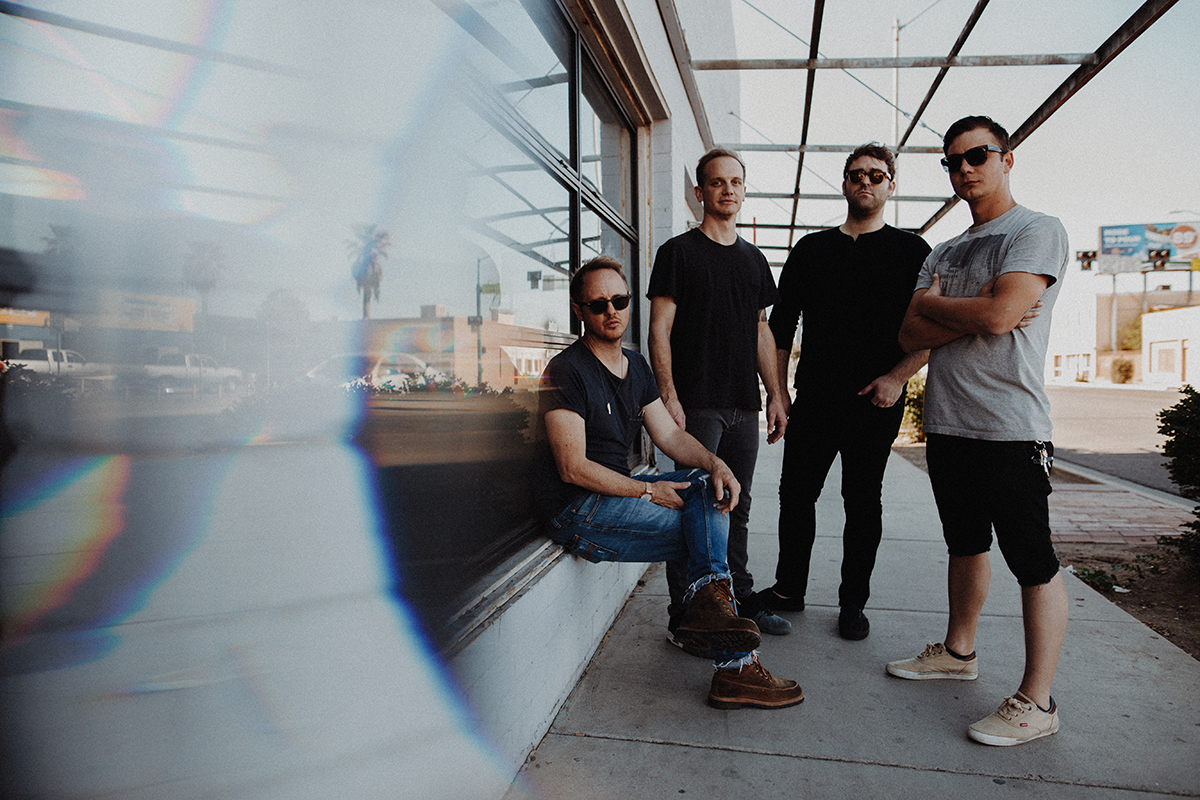 What could be better for your Thursday morning than some glorious new emo? Today's First Listen comes out of Phoenix, from the newly formed Palm Springs Eternal. "Father Time" is meant to be played loud, so you can block out the rest of the world and revel in the hypnotic riffs. It's brooding and bittersweet, a wonderfully cathartic experience from start to finish. Charles Barth describes the meaning behind the song:
"The lyrics describe a cynical and sarcastic attitude toward pushing through past failures while simultaneously holding those works viewed as failures incredibly dearly — all from the perspective of someone who feels like they're past the point of being able to truly make good on the promise to themselves that they will do better."
If you like what you hear below, you'll be able to catch Palm Springs Eternal live before the year's out. The band are playing a holiday show with John The Ghost and Daisy at Phoenix's Valley Bar on December 22—get your tickets here! The track is officially out tomorrow, and the band have just finished recording their first ever EP with Bob Hoag at Flying Blanket Recording. One listen to "Father Time" and you'll join us in chanting, "we want more!" Good job the replay button will never break until you get their debut EP…but it won't stop y'all from trying.
"It felt like a homecoming being back in the studio with Bob. Hearing our songs come together with his production guidance solidified for us that we had something worth sharing. Beyond his technical proficiency, Bob understands that the song itself is what needs to dictate everything." – Chuckie Duff
Tags:
8123
,
Anthm
,
Daisy
,
Father Time
,
First Listen
,
idobi anthm
,
John The Ghost
,
Palm Springs Eternal