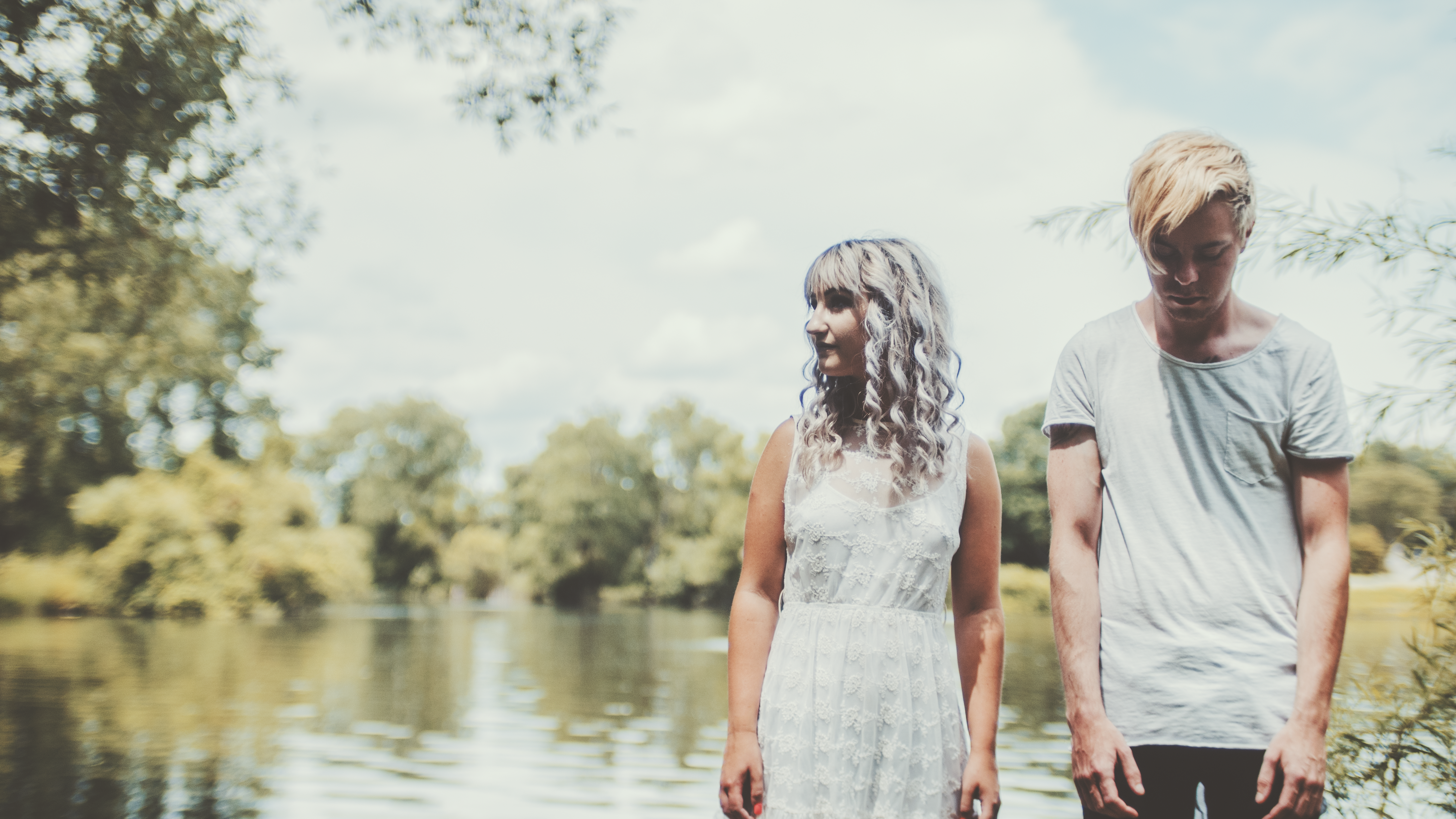 Winter is upon us, and we're easing you in to the new season with one last goodbye to brighter days—from synth-pop duo Sinking., who are premiering their brand new music video for "Bloom" right here on idobi.com.
"I think what Darian and I are doing is really exciting. Both of us have a lot of diverse influences. Chvrches being one of my favorites. It's cool to see how it all comes together. It feels like something natural but also challenging ourselves as artists. This song tells a bit of a dark story lyrically. I'd like to think beautiful things can come from the narratives like that."
– Kyle Ekstrom (Synths/Vocals/Samplers)
"Bloom" is filled with themes of moving on and echoes that nothing lasts forever; but when set to the tune of a deliciously dark synth beat, you'll never want the song to end. The video matches its dreamlike yet deep aesthetic—complete with forests and falling rose petals, smoke machines, and metaphors abound—to send a chill down your spine, and this tune straight to the top of your playlist.
"I'm really excited to be a part of such a passionate project making such meaningful music. Kyle and I came together with the same intentions, which can be really rare to find in another musician. We have a lot of the same influences even though we come from different musical backgrounds, which I think only makes our collaboration more powerful. 'Bloom' was such a fun video to shoot and has such haunting cinematic qualities, I'm sincerely so excited to share it and can't wait to see what our future brings."

– Darian Renee (Vocals/Synths/Samplers)
Check out "Bloom" below, and keep an eye out for their debut EP, coming early next year!
Tags:
idobi anthm
,
premiere
,
Sinking.