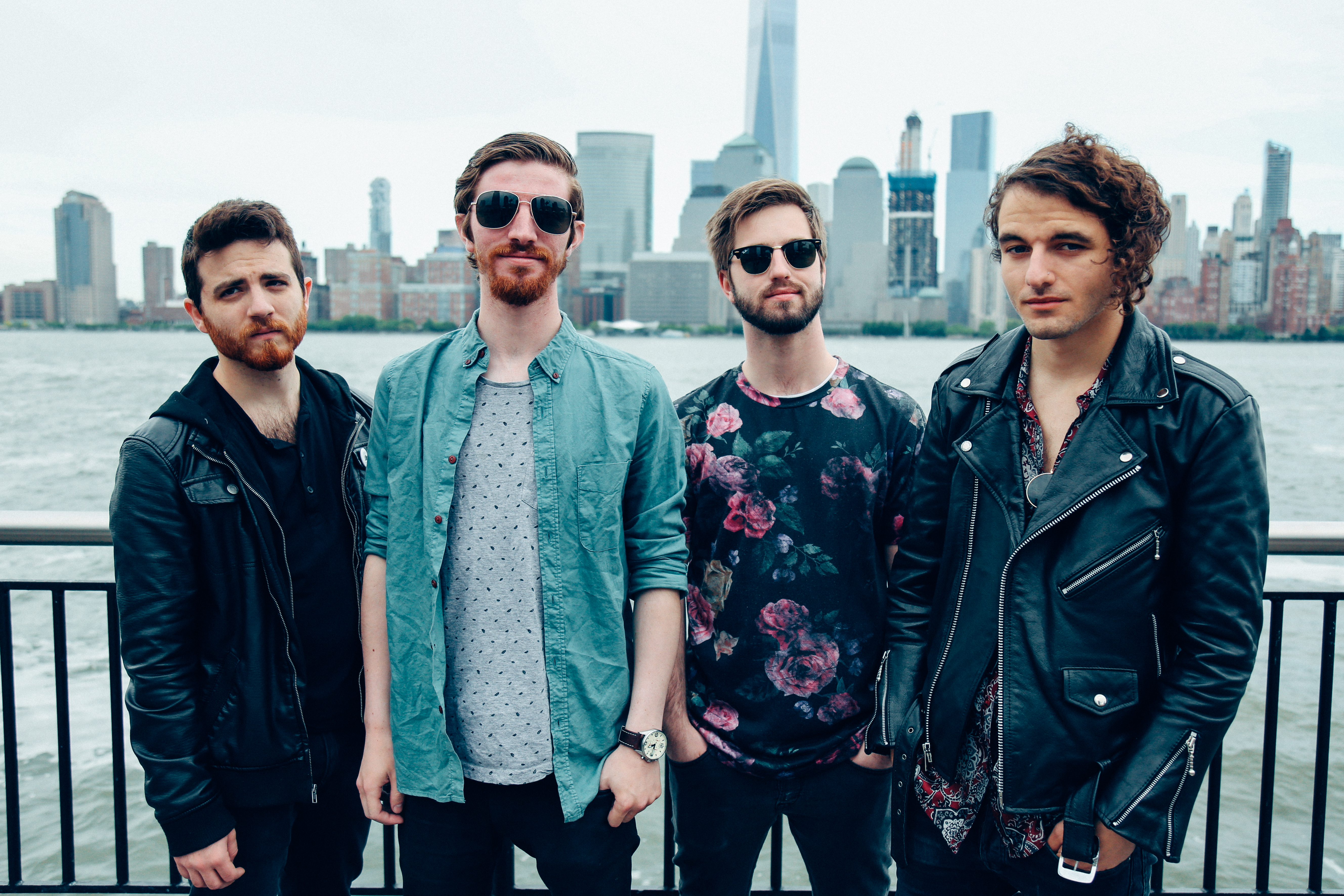 Art and music go hand in hand, especially when it comes to Hiding Out's brand new video. The combined project of the New Jersey indie-pop band, and seventeen year old photographer and director Lauren Tepfer, check out "Ghosts in the Backseat" below!
"The vibe of this song is about living a false reality and perpetuating an expired truth. Working with Lauren Tepfer, we were able to construct that distorted world and turn the neighborhood into a fever dream. We're really proud of the final product's translation of the final chapter of our EP 'Vena Cava'." – Hiding Out
The group is made up of incredible accomplishments. Hiding Out is currently in the studio with engineer Justin Gerrish (Vampire Weekend, Ra Ra Riot), meanwhile Tepfer has been featured in Topshop's Teen Dream Gallery, Teen Vogue, and Nylon, and contributes to Rookie Mag—all at the age of 17.  Between the impeccable sounds, and dreamy and captivating direction, this is a video you won't be forgetting anytime soon. Hit play below, and let us know what you think on Twitter!
"Working with Hiding Out was such an incredible experience! We all have such a similar aesthetic and creative vision and it made the shoot days really fun. This was my first time directing a project of this scale and I was really nervous, although it all ended up coming together in the end. The band and I worked really well in harmony bouncing ideas off of each other and furthering the concept of the video by listening to each other and talking concepts out." – Lauren Tepfer

Tags:
Ghosts in the Backseat
,
Hiding OUt
,
Lauren Tepfer