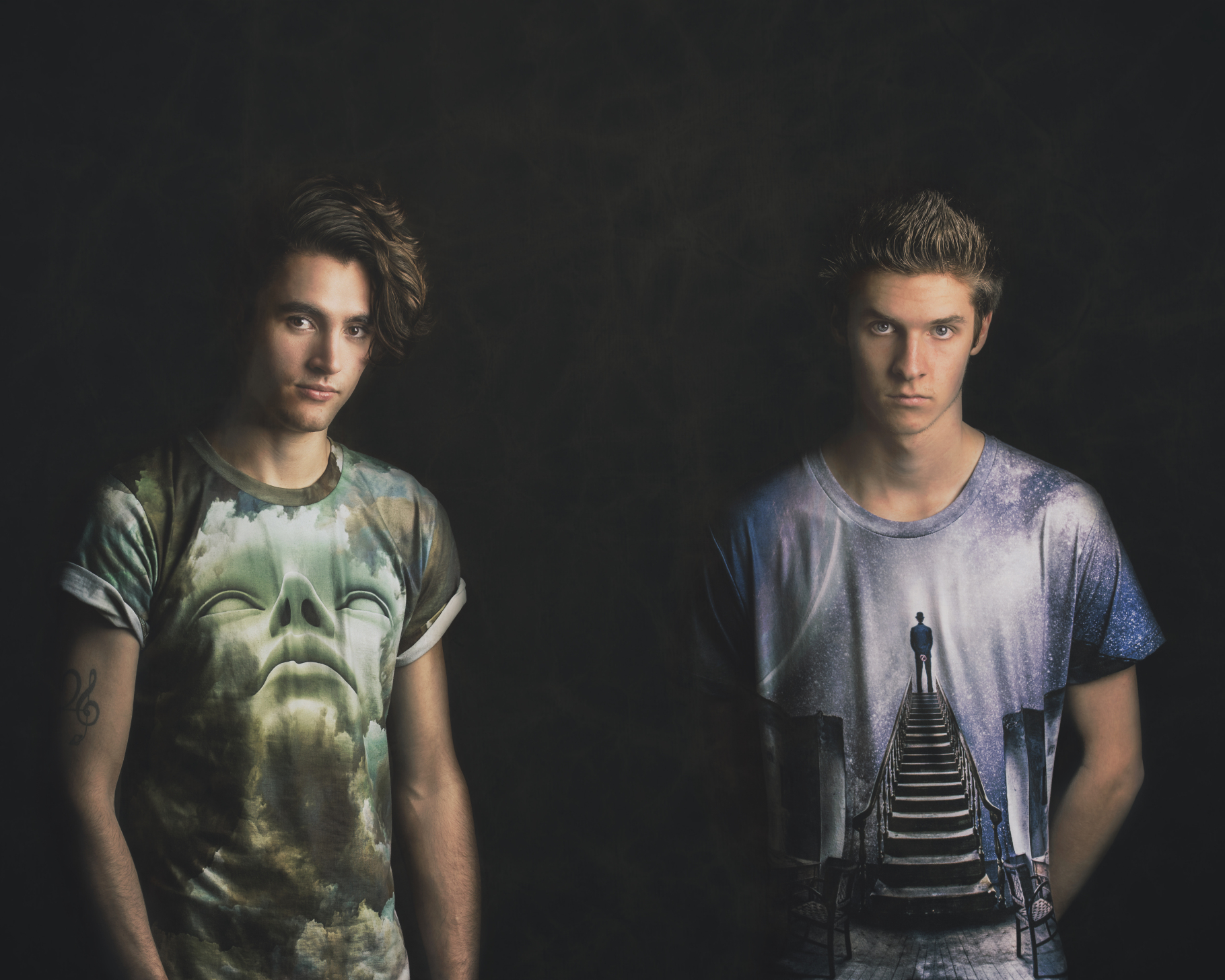 They say start 'em young, and the duo that make up Ontario's Jupiter Hollow have been raised right—Grant MacKenzie and Kenny Parry have been playing music since they were kids, and they united as adults to bring their finely-honed skills and talents together to form a progressive rock force of nature. To show you just what they can do, today we're bringing you the exclusive premiere of their brand new track "Over 50 Years", which provides an epic and expansive view of the pair's talents as musicians. It's just the kind of track you need in a world that seems to have started spinning off its axis lately—it captures the art of chaos brilliantly.
"'Over 50 Years' is by far the most progressive and chaotic song on the Odyssey EP. We know our fans have been waiting for a song like this." – Grant MacKenzie
Their upcoming EP Odyssey is set to be released on January 13 of next year. The band aren't stopping there though—they already have a full-length in the works, so be sure to keep your ears to the ground for more music from Jupiter Hollow, and check out "Over 50 Years" below!
Tags:
idobi howl
,
Jupiter Hollow