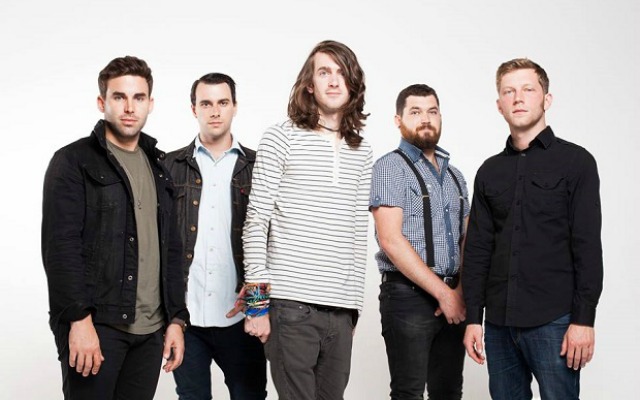 Listen in as the hosts interview Alive Like Me, Less Than Jake, Mayday Parade and Vanna for the third day of Warped idobi Radio pre-interview week.
Alive Like Me
Jairus Kersey from Alive Like Me calls in to chat with Fish of Gone Fishkin about his Warped Tour plans. Listen in as he talks about his expectations of the tour, from seeing middle school favorites Bowling For Soup to playing brand new songs from their debut album. Alive Like Me will be on the Vans Warped Tour from July 15th to August 3rd.
Less Than Jake
Less Than Jake's Vinnie Fiorello gives Gunz of The Gunz Show a call to reveal the gameplan behind a long lasting band. The two also discuss how Warped Tour opens minds, why Less Than Jake change their setlist daily and the three moments that define Fiorello's Warped Tour experience. Catch Less Than Jake on the Kia Soul stage all summer long!
Mayday Parade
Fish of Gone Fishkin interviews Derek Sanders from Mayday Parade about how the band have gone from following the Warped tour to playing main stage on their fifth year of being an official act. Sanders also lets Fish in on the friends he's most excited to see perform this summer, and what the band have planned for the rest of the year. Mayday Parade will be on the entire Vans Warped Tour.
Vanna
Davey Muise of Vanna joins Warped idobi Radio via an interview on the tour and the band's upcoming album, Void. Listen in as he tells Eddie of EJC how he thinks their 2012 Warped Tour trek and this year's will vary, and what they have planned for the day their fifth album drops. Vanna will be tearing up the Monster Stage throughout the entire Vans Warped Tour.
Playlist
The Ready Set – Give Me Your Hand (Best Song Ever)
Four Year Strong – Tonight We Feel Alive (On A Saturday)
Get Scared – My Own Worst Enemy
Echosmith – March Into The Sun
Yellowcard – For You, and Your Denial
Saves The Day – In the In Between
We Are The In Crowd – The Best Thing (That Never Happened)
The Lost Boys – Wasting My Time
Enter Shikari – Arguing With Thermometers
Of Mice & Men – Second & Sebring
Four Year Strong – Heroes Get Remembered, Legends Never Die
All Time Low – Do You Want Me (Dead?)
Watsky – Who's Been Loving You?
Elder Brother – Really Free
This Wild Life – Roots & Branches
Bayside – Carry On
Tags:
Alive Like Me
,
Less Than Jake
,
Mayday Parade
,
vanna