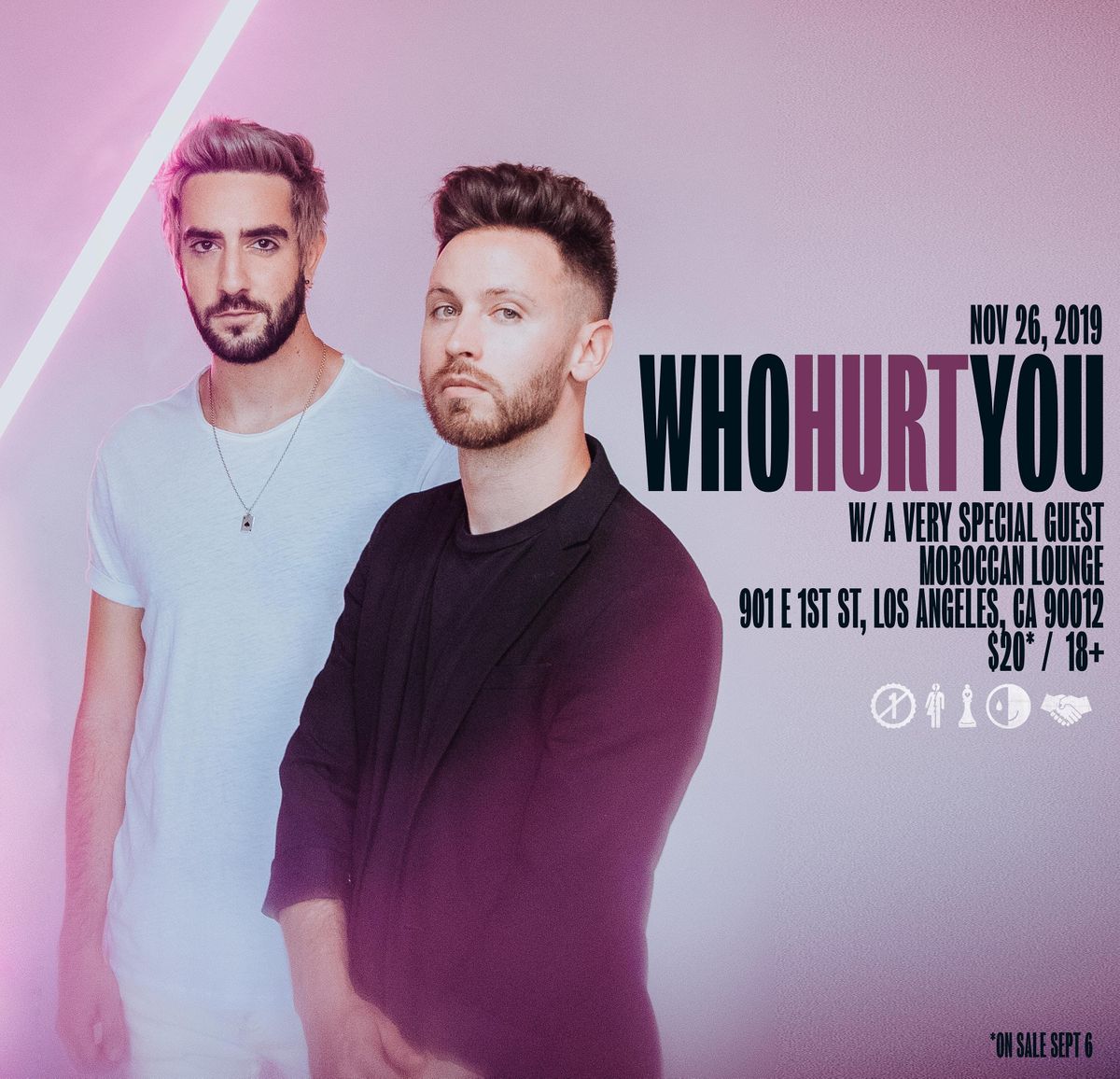 We've been digging WhoHurtYou's dark pop tunes from the moment they hit the scene. Comprised of All Time Low's Jack Barakat and songwriter Kevin Fisher, the duo will take the stage for the first time on November 26th at Moroccan Lounge in Los Angeles, CA.
We think you should be part of the show, so we're giving away two tickets to rock with WhoHurtYou. The guys swung by Gone Fishkin tonight to give us the rundown on how to win.
In spirit of the band's latest single "Wish We Never Met", we want you to tell us: Who do you wish you had never met? It can be an ex, a landlord, an evil spirit who cursed your family for 100 years… it's all fair game in the idobi x WhoHurtYou ticket giveaway.
Ready to enter?
Call 888-994-3624 ext 500.
Tell us who you wish you had never met.
Hit the pound sign (or the hashtag, for the youths.)
That's it! You're entered to win two tickets to see WhoHurtYou on November 26th.