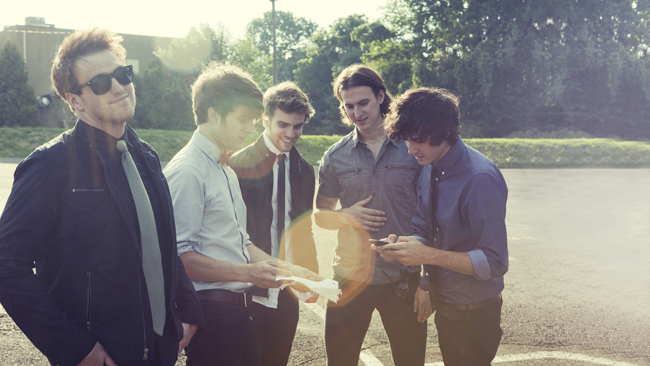 After three albums and countless tours, Valencia has decided to take a break. The band will play its final show December 28th in Philadelphia, but have not ruled out coming together to make music again. The following is a statement from the band:
Valencia originally came together back in 2003. Most of us were still just in high school, but we all had gotten to know each other through the tightly knit music community we grew up in around Philadelphia. We started this band because of a mutual need to create something heartfelt and to give everyone a message we needed to share. We all felt like music would be the most significant part of our lives, but never in our wildest dreams could we have predicted the things we'd get to do, or more importantly, the people we would meet because of this band and the songs we wrote and shared with the world.

We started touring full time  in late 2004, thanks to everyone at I Surrender Records putting faith in our band and releasing our first record. Ever since then, we've given everything we had to our music. We've been touring nonstop since then, playing shows in 46 states and five different countries over seven years, all of them places we were brought to thanks to people that believed in what we had to say.

This band started when we were teenagers, and now, as we enter our mid-to-late twenties, we've decided that it's time for us to scale back our time on the road and explore the other elements of life that are not as easily accessible while touring full time. We aren't considering this our band breaking up, because if that was the case, this situation would feel very final, and it doesn't feel that way to us. It remains natural for us to write music together and there is always a possibility that we will release new music as Valencia sometime in the future. In the meantime, new music will be written and released by each of us and when that happens, we will let you know.

In honor of starting this next chapter, please join us on December 28th, 2011 for one last show in our hometown of Philadelphia, at the Electric Factory. We hope you'll be there with us to share one of the most personal, memorable, and important nights of our lives. Thank you all for everything – the letters, the tattoos, the years of listening, for so many countless, priceless sentiments – there's no way we could ever fully express our gratitude for everything you've done for us. We've been given the chance to go down a path not many are able to take, and because you've had our backs through the story that is our band, we're able to continue that journey through whatever comes next for us.

From the bottom of our hearts,

Shane, George, Brendan, Dan, Trevor, JD, and Max
Frontman Shane Henderson also took to his blog to share his thoughts on the hiatus, in which he revealed that he will be self-releasing a new EP with his solo project Promise Of Redemption, followed by a full length shortly thereafter.
Tags:
Valencia