Twenty One Pilots stream new song "Lane Boy"
'Blurryface' out May 19th!
By Hannah Pierangelo | May 4, 2015 at 11:58 AM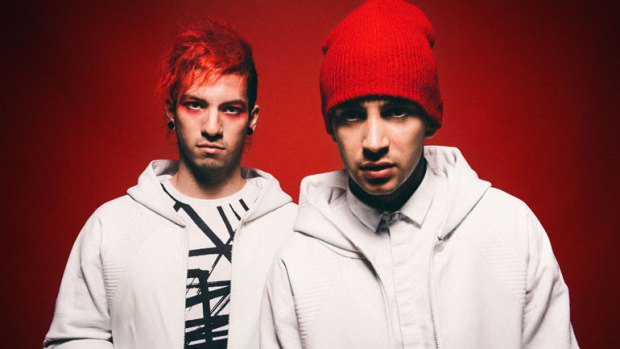 twenty one pilots are streaming the newest single "Lane Boy" from their album.  Blurryface  will release May 19th with Fueled By Ramen Records. Check out the audio stream below.
"Lane Boy" marks the fifth single from  Blurryface,  amounting to almost a third of the album streaming just two weeks away from release day. Each single takes on a different sound, creating what fans can expect to be an incredibly diverse album. The duo will embark on a world tour with Echosmith beginning this fall, kicking off September 8th in Washington D.C. View the already announced dates here and be sure to catch a show.