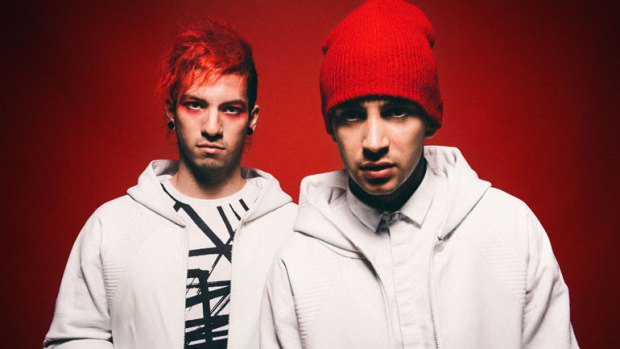 Twenty One Pilots have released a new song and video for "Stressed Out" from their upcoming album  Blurryface.  The album is due out May 19th with Fueled By Ramen Records. Hear the new song below.
Blurryface  follows the duo's  widely successful  Vessel, which incorporated multiple genres and captivated audiences with a fresh and unique style. The album is easily one of the most anticipated released of 2015. But with the band gaining popularity so fast, the next album has a certain level of expectation to live up to, and it seems Twenty One Pilots tackle that feeling on "Stressed Out."
Twenty One Pilots will begin a headlining tour in September with Echosmith. The band has also previously released "Fairly Local" and "Tear In Your Heart." Hear "Stressed Out" and watch the accompanying video below.
Tags:
twenty | one | pilots