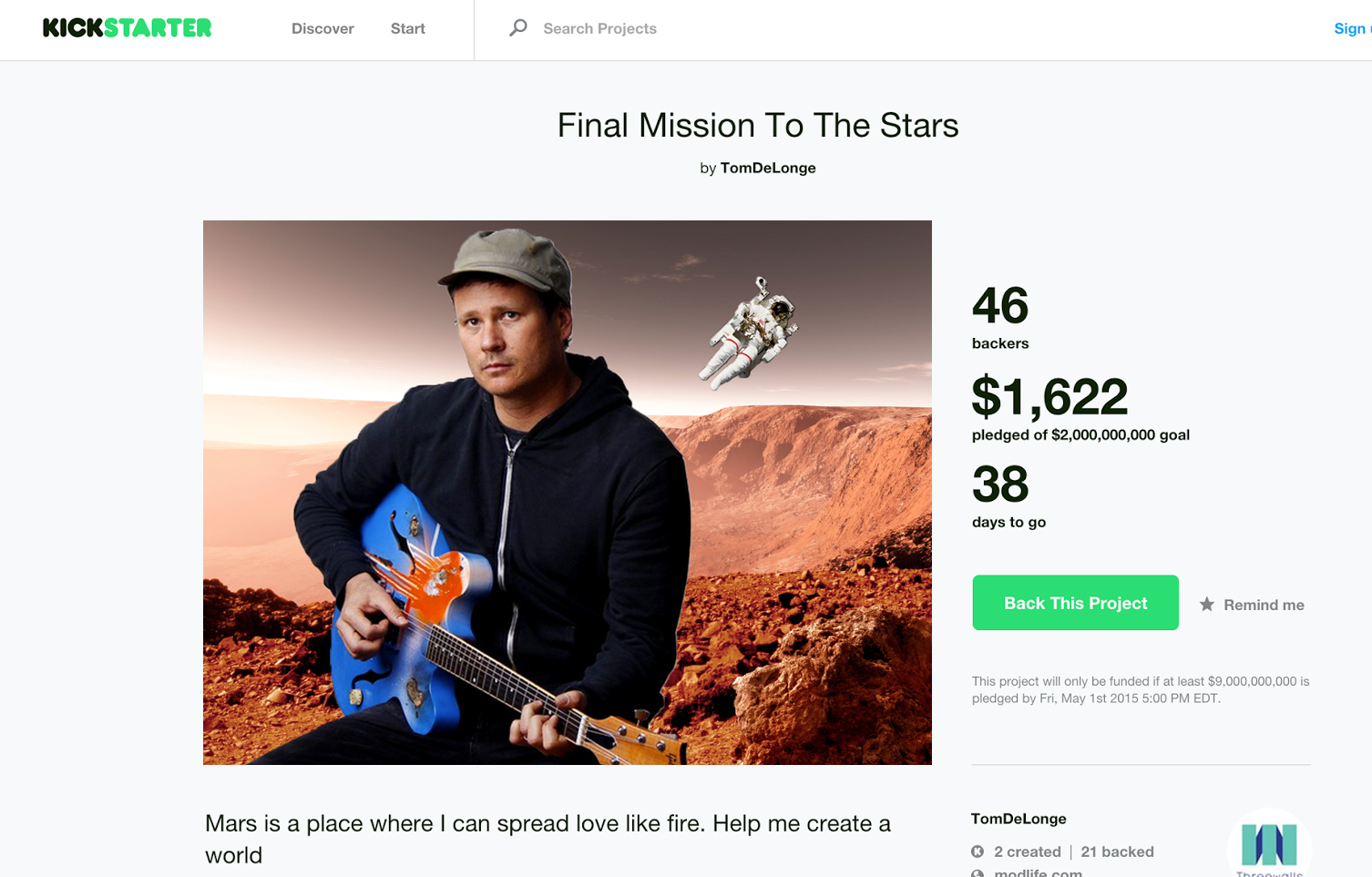 Tom DeLonge's newest mission is to go to Mars. His Mars colony is apparently being backed by privately funded groups like the Mars One Project. However, he is, of course also asking his fans to help him raise $2 billion dollars for the total cost of his trip. Although his other projects haven't been put completely on hold, and he still feels he will be completing them on time, he needs to focus on making sure everything is in place.
He's even offering a bunch of DVDs of him performing live for when he goes to Mars.
This newest development in DeLonge's long-term career goals is definitely his grandest yet. There is no telling how much this project could possibly change how we look at music and him forever. He fully believes in his trip to Mars, and we are over the moon about how he plans on moving forward.
Tags:
Angels & Airwaves
,
Blink-182
,
Mark Hoppus
,
Tom DeLonge
,
Travis Barker