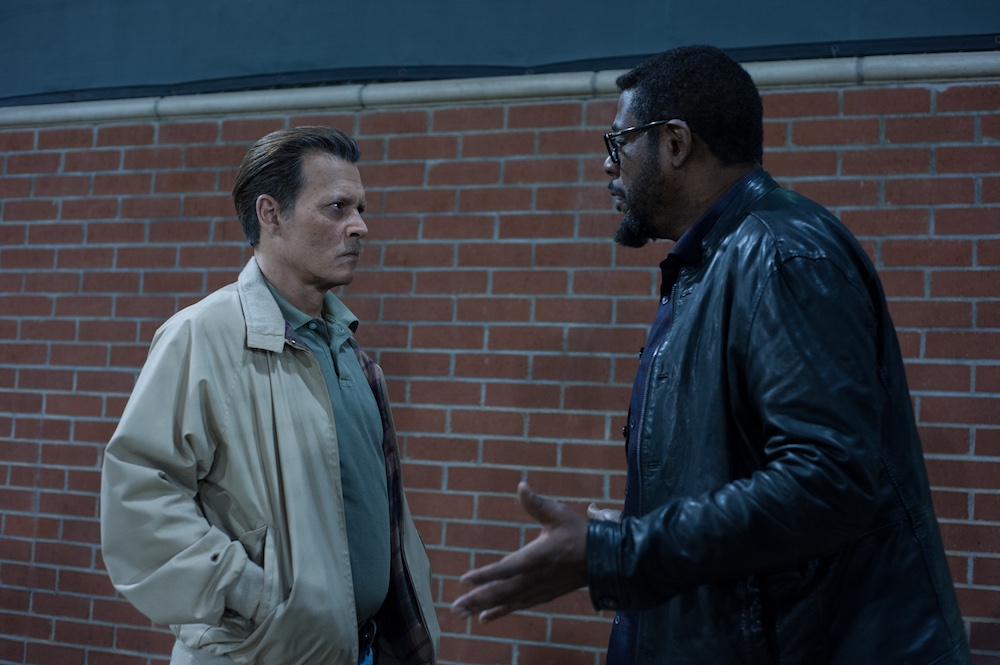 Who shot Biggie Smalls? The murder of The Notorious B.I.G., shortly following the death of Tupac, remains one of the most infamous unsolved crimes. City of Lies is the new movie taking a chilling look into the case that's been open for over 20 years. On what would have been the rapper's 46th birthday the trailer for City of Lies has arrived.
The thriller follows L.A.P.D. detective Russell Poole (Johnny Depp) as he struggles to solve the mystery, and reporter "Jack" Jackson (Forest Whitaker) as he tries to figure out why the case remains unsolved. The two team up to unravel the conspiracy that goes deeper than anyone could have imagined. Prepare to question everything you thought you knew as you get sucked into the gritty drama and corrupt web of lies surrounding Biggie's murder.
City of Lies hits theaters on September 7th—watch the trailer below.
Tags:
Biggie Smalls
,
City of Lies
,
Forest Whitaker
,
Johnny Depp
,
The Notorious B.I.G.
,
Tupac