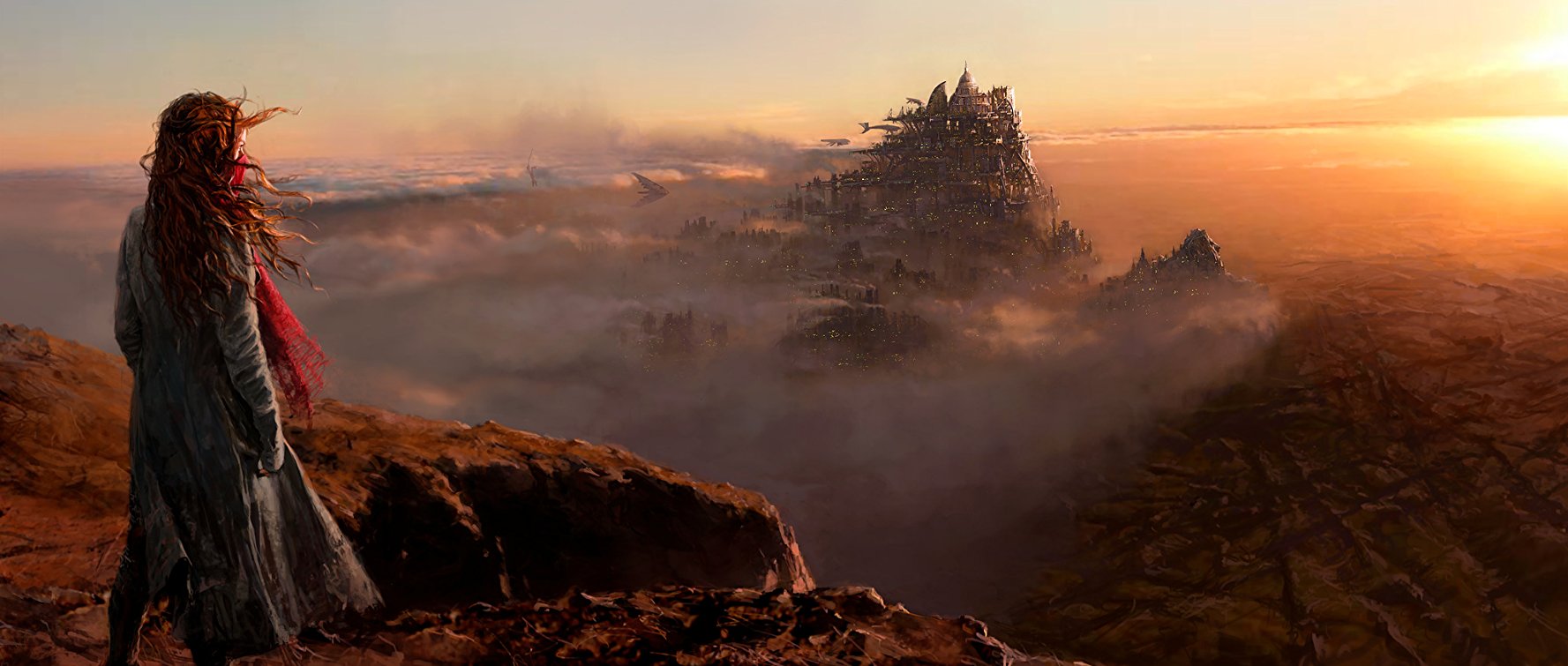 Blockbuster director Peter Jackson is back with a new monster franchise, and things are about to get post-apocalyptic. Mortal Engines is based on Philip Reeve's novel of the same name, and takes place in a futuristic, steampunk version of London. Cities are now machines on wheels that roam the planet and battle each other for the Earth's last resources. When two unlikely heroes find themselves thrown together, their destinies intertwine to change the course of the future.
And yup, the trailer really is as epic as it sounds. So what are you waiting for? You can watch the trailer for Mortal Engines below, and keep scrolling to see the stellar cast & crew lineup!
—
Starring: Hera Hilmar, Robert Sheehan, Jihae, Leila George, Ronan Raftery, Colin Salmon, Patrick Malahide, Regé-Jean Page, Stephen Lang and Hugo Weaving
Directed By: Christian Rivers
Produced By: Peter Jackson, Fran Walsh, Zane Weiner, Amanda Walker, Deborah Forte
Executive Produced By: Ken Kamins, Philippa Boyens
From Universal:
Thousands of years after civilization was destroyed by a cataclysmic event, humankind has adapted and a new way of living has evolved. Gigantic moving cities now roam the Earth, ruthlessly preying upon smaller traction towns. Tom Natsworthy (Robert Sheehan)—who hails from a Lower Tier of the great traction city of London—finds himself fighting for his own survival after he encounters the dangerous fugitive Hester Shaw (Hera Hilmar). Two opposites, whose paths should never have crossed, forge an unlikely alliance that is destined to change the course of the future.
Tags:
Amanda Walker
,
Christian Rivers
,
Colin Salmon
,
Deborah Forte
,
Fran Walsh
,
Hera Hilmar
,
Hugo Weaving
,
Jihae
,
Ken Kamins
,
Leila George
,
Mortal Engines
,
Patrick Malahide
,
Peter Jackson
,
Philippa Boyens
,
Regé-Jean Page
,
Robert Sheehan
,
Ronan Raftery
,
Stephen Lang
,
Universal Pictures
,
Zane Weiner