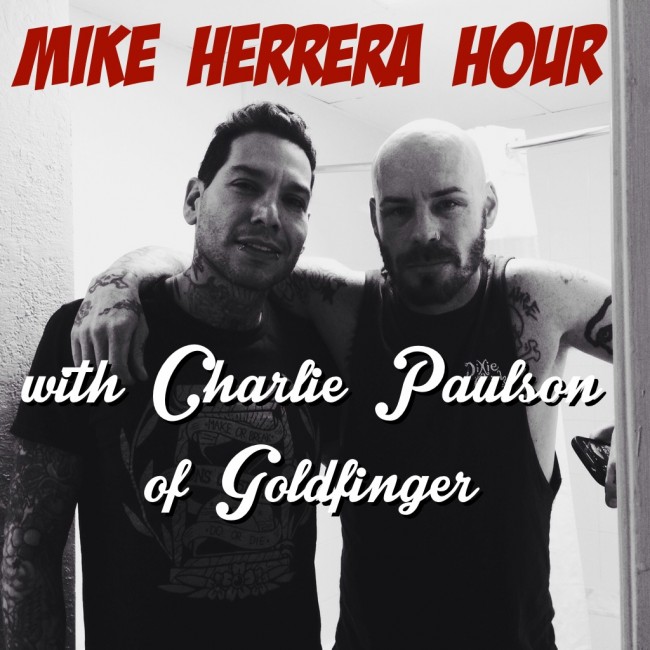 Charlie Paulson @charliepaulson of Goldfinger joins a late night partycast from St. Pete, FL.
Hotel life, Hitchcock, Acting, Podcasts, Marc Maron – WTF Podcast, Mike Busey, Politics, Obama deception, Protest law change, Monsanto Protection Act, Street Walkers, Fake Mustache, GMO Labeling Law-Washington State 522, Coke, Germany, Goldfinger, Mxpx, Musical influences, The Police, Fiction Plane, Filmage…
Thanks for listening! Join the conversation on Twitter: @mikeherreraTD
Mike Herrera Music Updates: Live at Guitar Center Picture Disc comes out Nov. 19th, pre-order at the new merch arsenal now!
MxPx 21st Anniversary Party! Dec. 7th in Tacoma, Washington. Get your tickets here!
---
 The Mike Herrera Hour – every Friday 8pm EST/ 5pm PST here on Idobi.com.
Full Podcast | MERCH | MUSIC | Press | Monkey Trench Studios | YouTube | Twitter | Facebook
---
Tags:
The Mike Herrera Hour