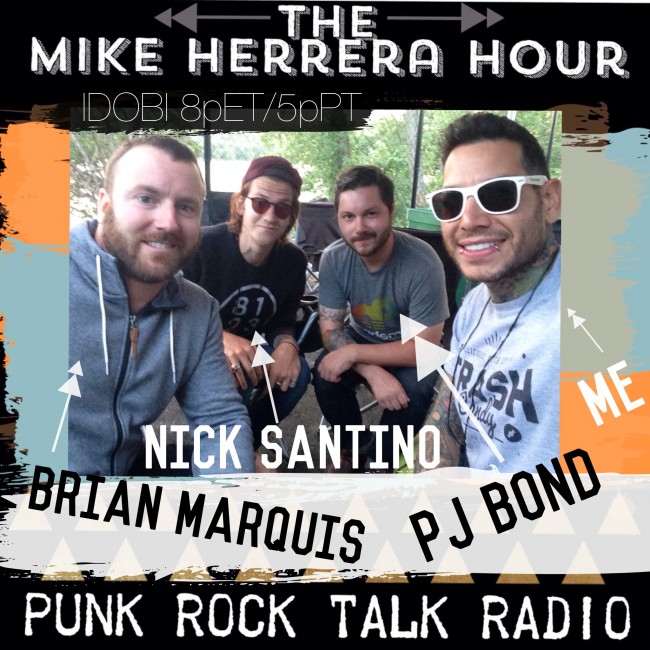 Warped Edition with Acoustic Basement Boys: Brian Marquis, PJ Bond, Nick Santino.
Van tours, Solo artists, Soul Crushing gigs, Acoustic Basement stage, getting stuck by lightning, happiness, Google Smart Contacts, NSA, Data Mining, Amazon Drones, Curious Google Searches
---
NEW MXPX album: Acoustic Collection is available now! Check it out on Bandcamp here.
Thanks for listening! Join the conversation: #MikeHerreraHour @mikeherreraTD
Questions, comments: [email protected]
---
 The Mike Herrera Hour – every Friday & Sunday, 8pm EST/ 5pm PST here on Idobi.com.
Visit mikeherrera.net and be sure to keep an eye out for upcoming shows in your area!
---
Tags:
The Mike Herrera Hour