The Gunz Show: October 9, 2013
Interviews with Frank Turner, A Loss for Words, and Jesse Ventura.
By Alexa Gallo | October 9, 2013 at 10:37 AM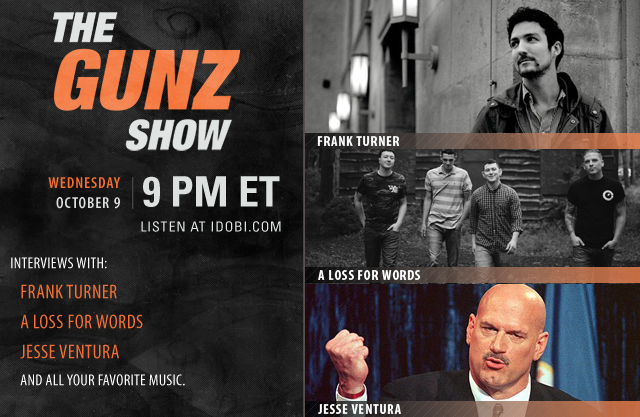 Tonight on The Gunz Show interviews with Frank Turner and A Loss For Words. Also a special interview with former wrestler and current politician Jesse Ventura. Tune in at 9PM ET only at idobi.com!