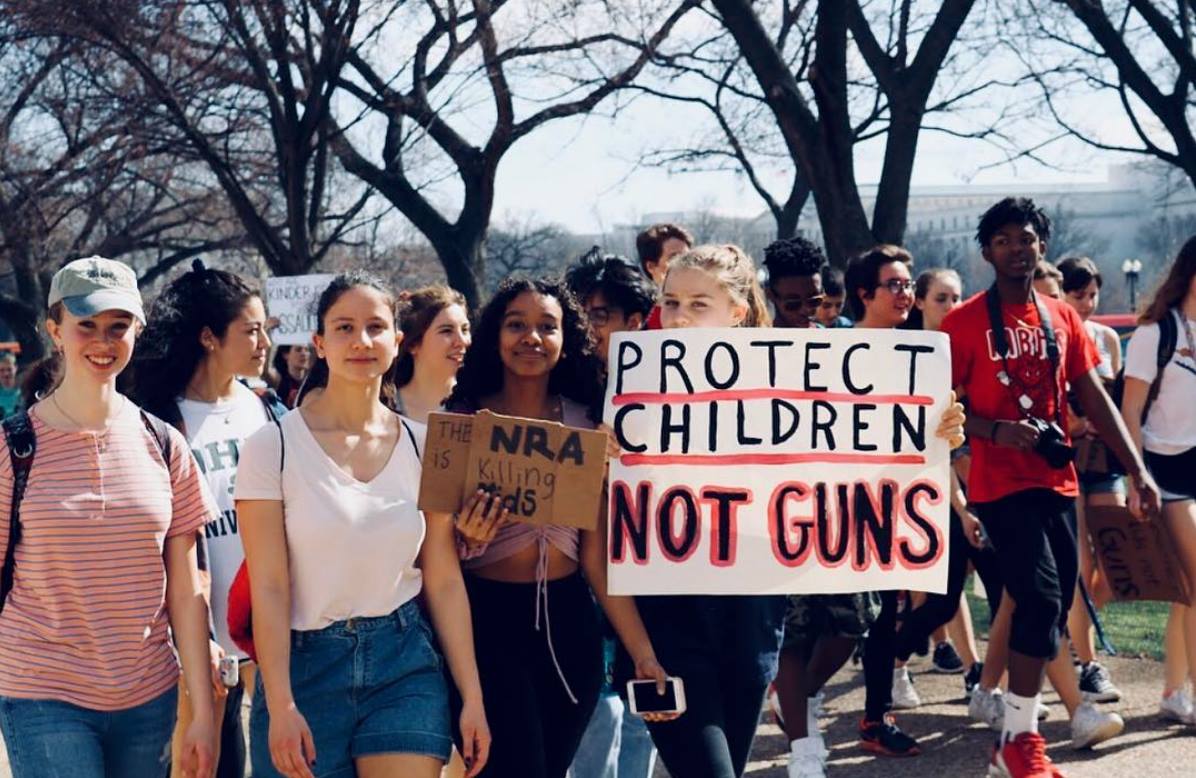 Credit: Never Again via the March For Our Lives Facebook
Today, history is being made. Students everywhere walked out of their classrooms at 10am across time zones to protest the rampant gun violence in America and push for changes in gun legislation. To show solidarity for the 17 students killed in the attack at Marjory Stoneman Douglas High School one month ago, kids walked out for 17 minutes. That's one minute for each life lost. That's 17 too many.
People all over the US are sharing images of their walkout, and the pictures are incredibly inspiring and heartbreaking. For anyone claiming young people's opinions don't matter, that they can't make a change—today is living proof. These kids are our future, and they are speaking up. Make sure you listen.
We stand with you.
Every student at this walkout suddenly lay down and now their parents are watching and taking photos of this and everyone is totally silent. pic.twitter.com/aZNe66uUD4

— Lois Beckett (@loisbeckett) March 14, 2018
Currently at the White House.#ENOUGH#NationalWalkoutDay pic.twitter.com/rfBuExcdkg

— Women's March Youth (@WomensMarchY) March 14, 2018
Students at Booker T Washington High School in Atlanta talking a knee as part of the #NationalWalkoutDay protests. pic.twitter.com/bZpU8kQNjl

— Jamiles Lartey (@JamilesLartey) March 14, 2018
If you're in high school and want to share your story, idobi.com is looking for guest posts. Send an email to [email protected] with your thoughts about safer gun laws and supporting the #MarchForOurLives movement.
Tags:
Gun Reform
,
March For Our Lives
,
Marjory Stoneman Douglas High School
,
National Walk Out Day
,
Never Again