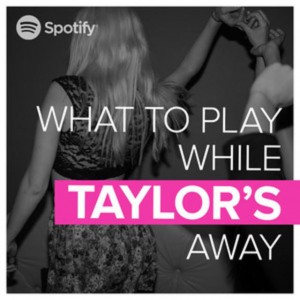 Spotify has  responded to Taylor Swift's big decision  to remove her entire catalog from the streaming service with a blog post today. CEO Daniel Ek penned a short piece addressing the criticisms of Spotify streaming. He said:
"Taylor Swift  is absolutely right: music is art, art has real value, and artists deserve to be paid for it. We started Spotify because we love music and piracy was killing it. So all the talk swirling around lately about how Spotify is making money on the backs of artists upsets me big time. Our whole reason for existence is to help fans find music and help artists connect with fans through a platform that protects them from piracy and pays them for their amazing work. Quincy Jones posted on Facebook that "Spotify is not the enemy; piracy is the enemy". You know why? Two numbers: Zero and Two Billion. Piracy doesn't pay artists a penny — nothing, zilch, zero. Spotify has paid more than  two billion dollars  to labels, publishers and collecting societies for distribution to songwriters and recording artists. A billion dollars from the time we started Spotify in 2008 to last year and another billion dollars since then. And that's two billion dollars' worth of listening that would have happened with zero or little compensation to artists and songwriters through piracy or practically equivalent services if there was no Spotify — we're working day and night to recover money for artists and the music business that piracy was stealing away."
Spotify also released a special playlist immediately after Taylor Swift pulled her catalog from the service.  While you still can't stream any of Taylor's music, including her new platinum album  1989, you can listen to  What To Play While Taylor's Away. The playlist features Haim, Paramore, Ed Sheeran, Hunter Hayes, Vance Joy, and Katy Perry, among others. The playlist is a love letter of sorts to Taylor, with song titles like "I Miss You," "If I Could Change Your Mind," and "Quit Breaking Up With Me."
This news item was contributed by idobi correspondent Miguel Tenicela.
Tags:
Taylor Swift