Pour the coffee, toast the bread,
it's time to Rise Rock n' Shine…
Who: From the underground music scene in New York City to recording with producers in Ireland, Wyland has been all over the map to create their stadium indie sound.
What: A creative music video for their latest single, "Nowhere Now".
Why: There's something adventurous in the melodies and lyrics of "Nowhere Now". Turn it up the next time you need motivation for some big life changes.
FFO: idobi Anthm
Find Wyland on Facebook, Twitter, and Instagram.
"The 'Nowhere Now' music video came together by a thread of luck and a whole lot of madness. The shoot was originally scheduled months prior to the actual day of shooting. But due to inclement weather nearly every weekend of last spring into the summer, we were forced to reschedule time and time again. The night before the shoot, we checked the weather and the rain was supposed to hold until about 8pm. We gave everyone the green light. And then, something else went wrong. One of our main actress' had a pet become gravely ill. She had no choice but to bail.
Everyone began to plan for another date. Determined to make something work, I told the cast and crew to meet at the time planned. I called my trusted DP Matt Bastos and told him about some ideas floating around in my head. He urged me to somehow include my Canon 514XL Super 8 into the story. I spent the next six hours writing the screenplay for what would become the official music video for 'Nowhere Now'." – Ryan Sloan, vocalist for Wyland
—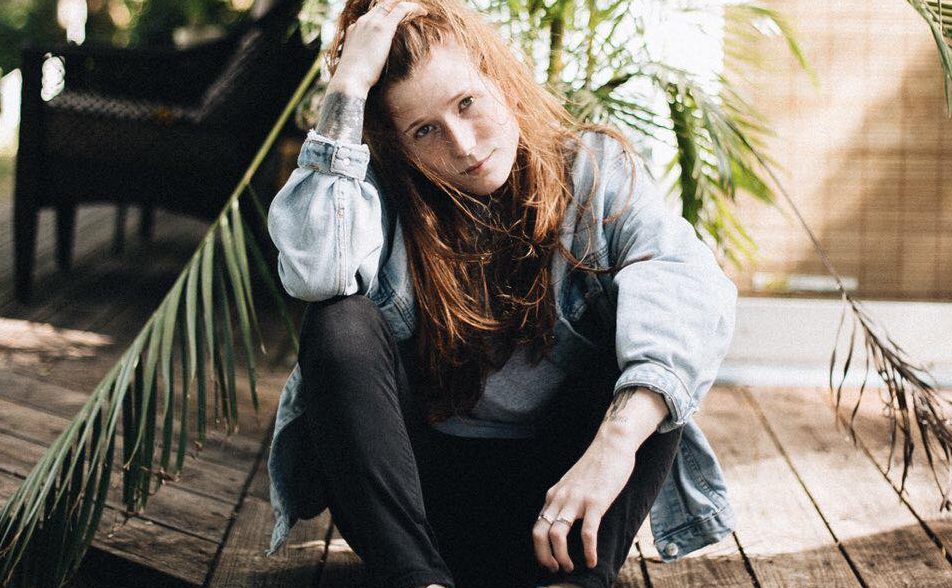 Who: We've had serious love for Small Talks since they came onto the scene. Now on the day before their debut album release, we're hitting replay on their latest single + waiting for midnight.
What: The band's third single "Teeth" has a sweet pop melody you won't soon forget.
Why: "Teeth" creates a cloud of nostalgia, surrounding you as you fall into memories of days gone by.
FFO: idobi Radio
Find Small Talks on Facebook, Twitter, and Instagram.
"Teeth is the closure I never got after losing someone I loved for the first time… It's about a type of love that separates you from reality and when it's over you're left feeling like you've waken from a strange dream. You can't recognize that there is more for you beyond them in that moment of loss." – Cayley Spivey, vocalist and guitarist for Small Talks
Tags:
Nowhere Now
,
Small Talks
,
Teeth
,
WYLAND