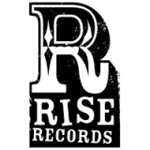 Rise Records has announced the signing of both Man Overboard and Transit.   These 2 bands are very special in the music scene and Rise Records is honored and privileged to be able to release their future material.   Man Overboard (New Jersey) will release a 7″ via Rise on February 22nd which will tide fans over until their full length drops next Fall. Transit (Massachusetts) will be busy touring and writing songs for their next full length which will be due out in the Fall as well.
On signing with the label, Man Overboard commented; "We pride ourselves on having a relentless work ethic and are proud to be a part of Rise's roster. Matthew, Craig and Sean all value their position at the label as a lifestyle and not just a job. We have always worked with people who are going to constantly push themselves to do better and great things and these guys have proven to do just that. 2011 will prove to be our busiest year to date as we already have several releases and world-wide touring coming up."
Agreeing that the label is a good fit, Transit wrote; "Rise is a label that we're very excited to be working with, since in reality there is no "Rise Sound" and they have always been a diverse label. They are here to support Transit for what we are, and what we do. We are stoked to be on the same roster as rad bands like Piebald and This Is Hell, as well as our friends in Man Overboard who also just signed with Rise . We're happy and ready for the future."
Both bands are also signed to Run For Cover Records and upcoming releases will come out on both labels. Transit will also be releasing a new acoustic EP, Something Left Behind, February 22nd on Mightier Than Sword Records. The bands are currently kicking off a European tour together and plan to tour extensively throughout 2011.
Tags:
Man Overboard
,
Rise Records
,
Run For Cover Records
,
Transit