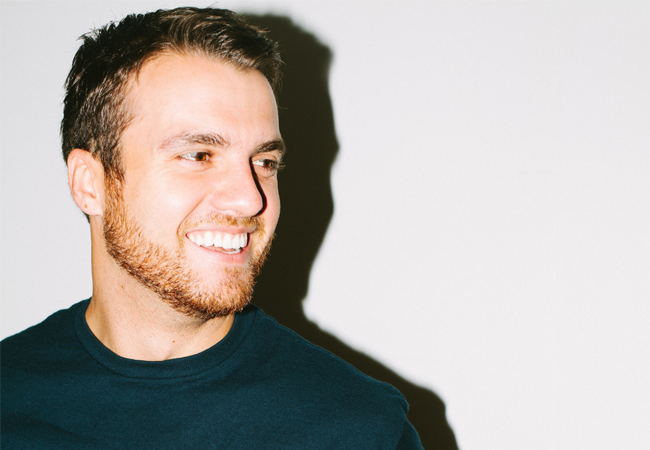 All Time Low drummer Rian Dawson will soon part ways with the band and turn his talents to the big screen. After finishing filming the upcoming teen comedy Fan Girl, Dawson decided to pursue his acting career full time. He has been hotly tipped for several roles including an appearance on the MTV series Teen Wolf, and the 2017 sequel Guardians Of The Galaxy 2 as superhero Jack Flag/Jack Harrison. To keep your anticipation at bay you can see him in the new commercial for Crest Whitening Strips which will begin airing next month. He will be greatly missed as part of All Time Low's lineup, so be sure to catch him on his last ever US tour with the band supporting their upcoming album Future Hearts, which is due out April 7th via Hopeless Records. Pre-order the album here, and grab tickets to see them here.
Fan Girl is due out later this year and sees All Time Low starring alongside Kiernan Shipka, Kara Hayward, and Meg Ryan. The plot focuses on a 15-year-old girl who loves making movies and idolizes her favorite band–so when she's given only a few days to complete a final film project she decides to bring her two passions together. Vocalist Alex Gaskarth says of the film: "Being written into a movie is amazing, then getting to see how it all works was something new." And it looks like Dawson caught the acting bug more strongly than the rest of his bandmates.
@glamourgaskarth IM A DAMN ACTOR. just kidding. Many takes.

– Rian Dawson (@riandawson) January 13, 2015
It seems filming All Time Low's music videos over the years has helped Dawson get ready for this transition. He appears excited about his new direction, and we can't wait to see what's next.
Tags:
All Time Low
,
rian dawson