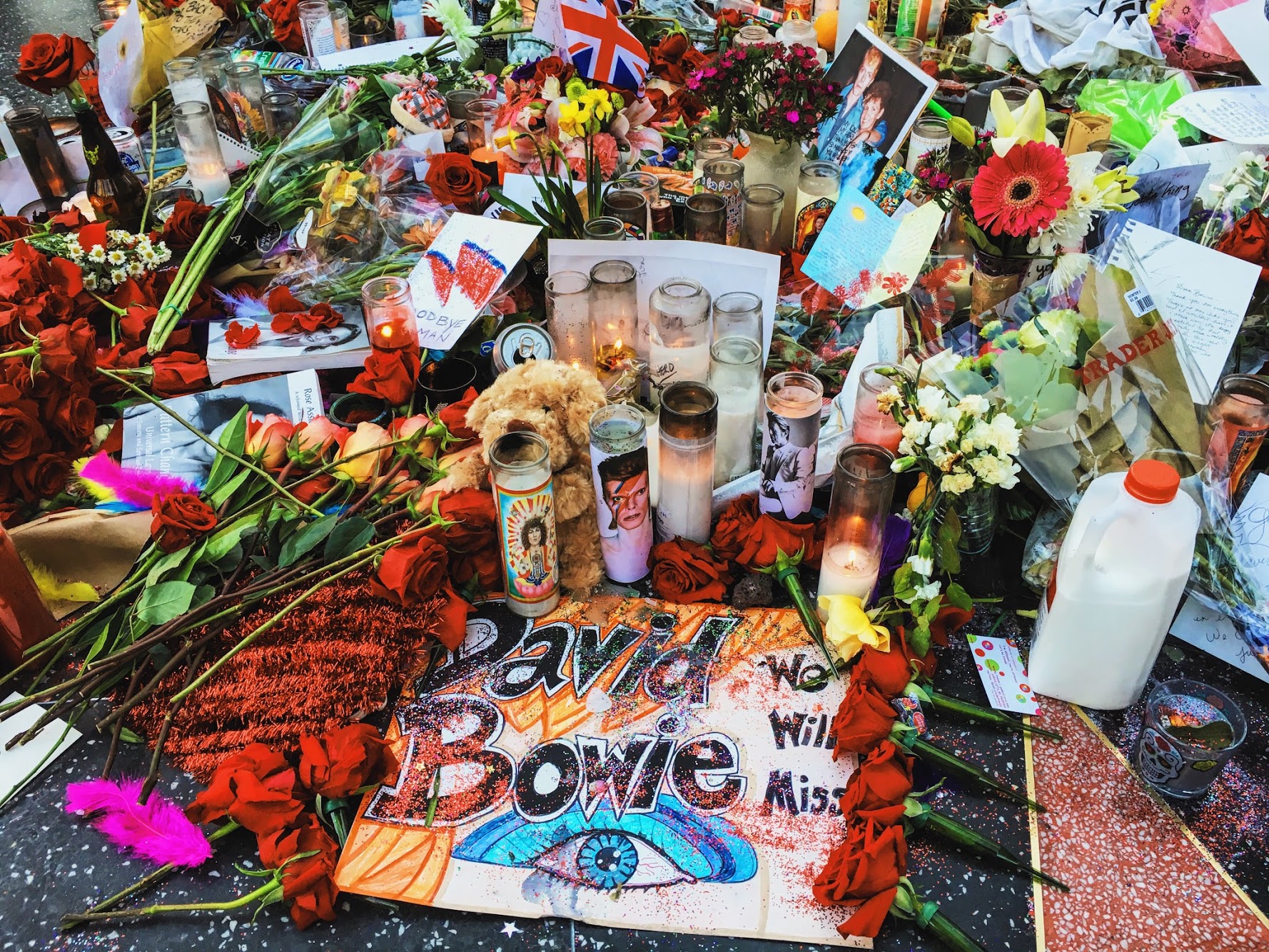 Last Sunday the world lost one of the most inspirational artists of our time, David Bowie, to cancer. I'm not going to make it seem like I was a huge David Bowie fan and religiously listened to him but I always appreciated him. My dad always used to blast "Space Oddity" in the car all the time and sing along as loud as he could  to the "This is ground control to  Major Tom!" parts, so it always stuck with me. I watched Bowie videos from  a young age and was always very intrigued by them. I was really bummed by the news of Bowie's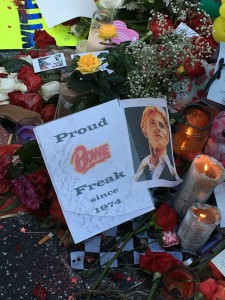 passing, especially to cancer because I lost my dad to cancer as well, back in May of 2015. But Bowie knew it was coming and personally I think he did it in the most Bowie fashion, with the release of the  video for "Lazarus" and his newest album Blackstar  serving as a goodbye to his fans.
In the ten  minutes I spent by the memorial I saw many people coming and going, leaving things, taking pictures, and some even crying around his star on Hollywood Boulevard. One sign in particular stood out to me, which  read  "Proud Bowie Freak since 1974". It made me think that Bowie influenced that  person's life for 42 years–almost twice as long as I've  been alive–and I could only hope one day I could have the same impact on someone for even a minute.
   – Mike "Fish" Fishkin
Tags:
David Bowie