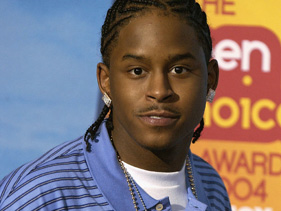 St. Louis native J-Kwon, who made a huge splash in 2004 with the hit "Tipsy," has been missing for almost a month, his label says. Gracie Production released a statement Tuesday night asking for help finding the MC.
"J-Kwon is a big part of the Gracie family, and we are obviously increasingly worried and want to make sure he is OK," Gracie Productions CEO/President Tony Bucher said in the statement.
"We've already received thousands of e-mails from fans and supporters who are worried about J-Kwon, and we want everyone to know how much we appreciate the love and support. If anyone has seen J-Kwon or has access to him, please let him know we are worried about him, and to please let us know everything is ok."
Bucher and Gracie Productions have also gone as far as setting up a Twitter page @WhereIsJKwon so fans can write with any info they may have.
According to a rep for Gracie Productions, Kwon was working on a self-titled album to be released on March 23. Last year, via the indie, the 24-year-old rapper put out the albums Hood Hop 2 and Hood Hop 2.5.
J-Kwon's biggest project was the original Hood Hop,which came out in 2004. Powered by the party anthem "Tipsy," the then-17-year-old gained national exposure and even performed on "Saturday Night Live."
Kwon had a hard-knock life to begin with. He was kicked out of the house at age 12 and became homeless. In 2003, he auditioned for L.A. Reid and Jermaine Dupri, who were at Arista at the time.
"When I went in for the deal I was like, 'What if they don't sign me? Forget them. If they don't sign me, I'mma keep rolling.' That's how I approach every situation," he had told MTV News. "So I'm rapping for L.A. and at the end of the verse, my line was something like, 'You don't like it, L.A., bite me,' and I turned around and mooned him, straight up."
Hood Hop was the only J-Kwon album released under the So So Def imprint before the rapper and the label parted ways years later.
Tags:
J-Kwon