Fearless Records has announced the next installment of their  Punk Goes Pop series, titled  Volume 6. The latest compilation record of punk artists covering pop songs will be released November 17th.
Punk Goes Pop has  become somewhat infamous in recent years, with plenty of debate sparking around whether the cover artists deserve to be called "punk." While some of the artists on  Volume 6 may be questionable, there are a handful of the young pop-punk bands  like State Champs and Knuckle Puck  featured on the album as well. We Came As Romans are also streaming their cover of Taylor Swift's "I Knew You Were Trouble."  Check out the new song, track list and album art below, and decide for yourself if the new volume is punk enough for Punk Goes Pop!
Tracklist: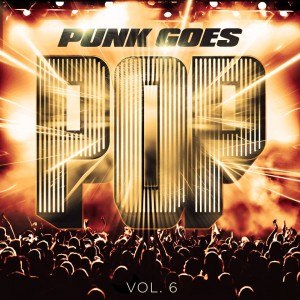 1. Tyler Carter (feat. Luke Holland) – "Ain't It Fun"  
2. August Burns Red – "Wrecking Ball"
3. We Came As Romans – "I Knew You Were Trouble"
4. Upon A Burning Body (feat. Ice-T) – "Turn Down For What"
5. Set It Off – "Problem"
6. Crown The Empire – "Burn"
7. Oceans Ate Alaska – "Drunk In Love"
8. Youth In Revolt – "Royals"
9. Volumes – "Hold On, We're Going Home"
10. Knuckle Puck – "Chocolate"
11. Slaves – "Sweater Weather"
12. State Champs – "Stay The Night"
13. Palisades – "Happy"
The album is currently available for pre-order here.
Tags:
Punk Goes Pop
,
We Came As Romans