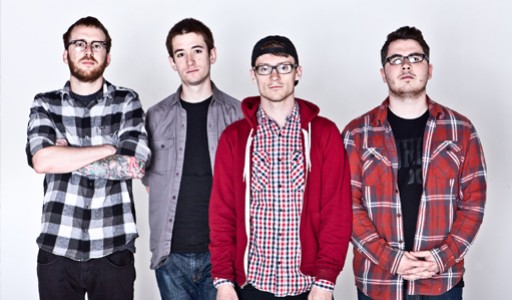 Polar Bear Club will release their new album Death Chorus on November 19th via Rise Records. A number of pre-order packages for the record are available here. The band has also released the first song off the album, "Blood Balloon",  which can be found below along with the album's tracklisting.
Tracklisting:
1. Blood Balloon
2. Graph Paper Glory Days
3. So I Buy
4. For Show
5. Siouxsie Jeanne
6. WLWYCD
7. Chicago Spring
8. When We Were College Kids
9. Twang (Blister To Burn)
10. Upstate Mosquito
In support of the album, Polar Bear Club will head out on a headlining tour directly after their tour with Taking Back Sunday. Support for the headliner will come from Citizen, Diamond Youth, and Sainthood Reps. Check out the tour dates below!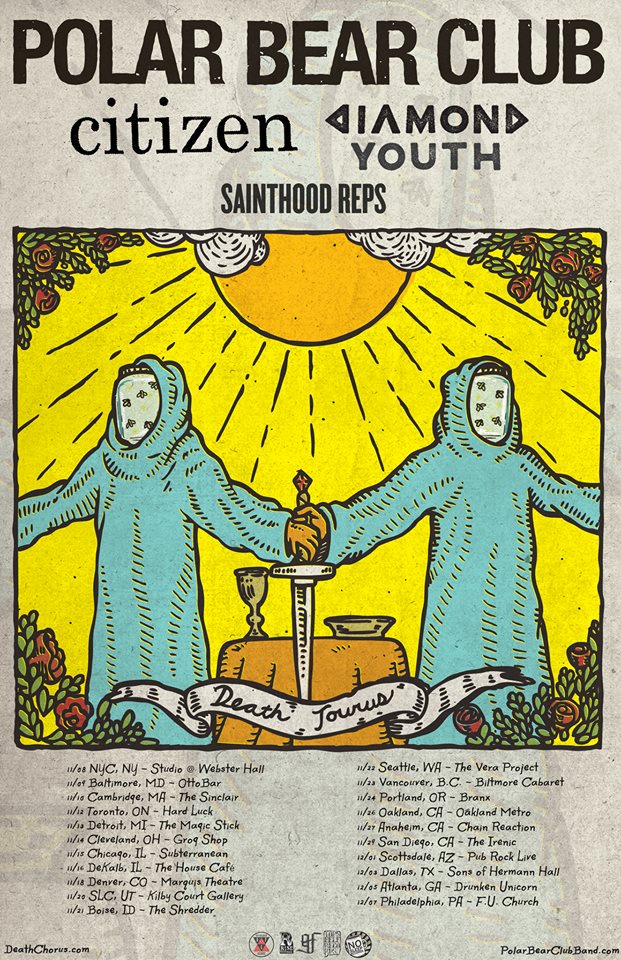 Tags:
Citizen
,
Diamond Youth
,
Polar Bear Club
,
Sainthood Reps
,
Taking Back Sunday