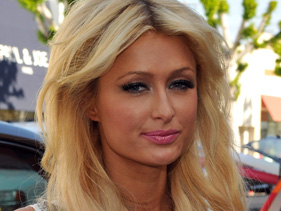 LAS VEGAS – Paris Hilton was arrested in Las Vegas Friday night for cocaine possession.
Police found a small amount of the substance on the socialite and reality-TV starlet after cops pulled over a black Escalade driven by her boyfriend, according to the Associated Press.
Officers stopped the SUV on the Las Vegas Boulevard after suspecting marijuana smoke was billowing from the vehicle and found the substance in the heiress' purse. Hilton was booked into the Clark County Detention Center early Saturday, according to People, and later released without bail. Cy Waits, who is reportedly dating Hilton, was charged with driving under the influence and remained in custody Saturday morning awaiting a court appearance, the AP reports.
Hilton was arrested on a felony cocaine possession charge and would likely receive probation if convicted.
The star's attorney, David Chesnoff, told the AP that he was still getting information about the situation, and added "I caution people not to rush to judgment."
The heiress tweeted early Saturday morning but didn't appear to be shaken up by the incident.
"In bed watching Family Guy. Love this show.! So hilarious! Stewie is my favorite 🙂 love his accent," Hilton wrote around 6 a.m. "Going to bed. Sweet dreams everyone. Xoxo Paris :)."
Hilton had another run-in with the law over alleged drug possession earlier this summer. The star was detained in South Africa at the World Cup for marijuana possession, but the case against Hilton was later dropped after officials learned that someone else in her group was smoking.
The heiress has a history of getting in trouble for possessing substances and hitting the road. Hilton served 23 days in jail in 2007 for violating probation stemming from a 2006 DUI bust.
Tags:
Paris Hilton