On the sixth day of Christmas, idobi gave to me collabs with Panic!, Twenty One Pilots, and Halsey.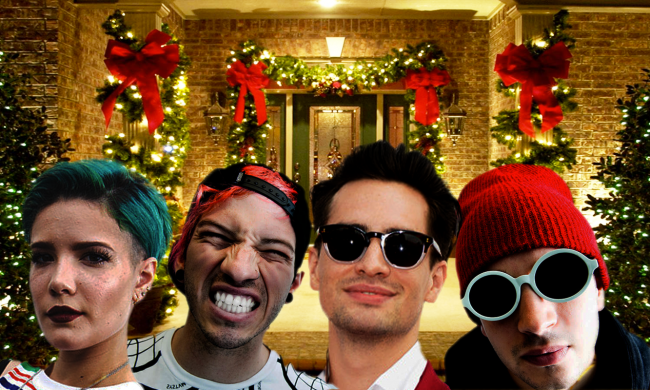 Dear Panic! At The Disco,
For Christmas, I would like just a few things. I wish you would record a version of "Far Too Young To Die" with Halsey. The dark dance beat goes perfectly with her style of music. After that, you could team up for a version of her song "Gasoline". It would make me as excited as a kid on Christmas morning. The lyrics questioning the media industry would be a flawless throwback to the tone of "London Beckoned Songs About Money Written By Machines".
After you've recorded a couple songs with her, you could just go on tour together and perform them live! It would be so amusing to watch the vines and tour diaries you could come up with. You're both really close friends with Twenty One Pilots too, so maybe you could all do one mega, breathtaking, thrilling tour. It would make a show that would send every fan home with a sore throat from screaming out every lyric.
Finally, I have one more super duper important request for Christmas this year. Pretty, pretty please, since you haven't performed it since 2011, perform "Northern Downpour" live again. We miss it a lot.
Happy Holidays!
-Eli McDonald  
Tags:
12 Days of Christmas
,
Halsey
,
Panic! At The Disco
,
twenty | one | pilots