Get Your Action Fix with New Trailers for 'The Defenders' + 'The Dark Tower'!
By Alex Bear | May 3, 2017 at 12:30 PM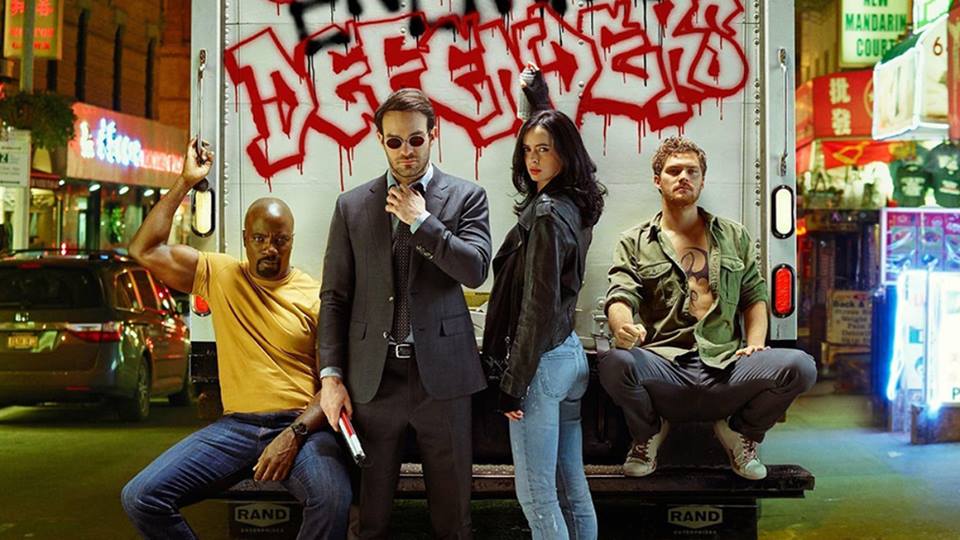 The TV/movie spirits are smiling upon us today, because we've been blessed with two huge trailers. First up we have Netflix's The Defenders: we've waited a long, long time for this—the upcoming series will bring together Daredevil, Jessica Jones, Luke Cage, and Iron Fist for the newest superhero team-up in town. And as only Marvel + Netflix can, things get real badass, real quick. Catch the first season on Netflix on August 18!
As if that wasn't enough, things are taking a sinister turn in the new trailer for The Dark Tower. Adapted from Stephen King's epic novel, the movie follows the last Gunslinger, Roland Deschain (Idris Elba), who is locked in an eternal battle with Walter O'Dim, aka the Man in Black (Matthew McConaughey) to save the Dark Tower—the force that holds the universe together. Check out the trailer below, and mark your calendars for August 4!